Looking for legitimate ways to make side money online? Yes! We all do. Regardless of your career and social status, it's important now to diversify your source of income. Having multiple sources of generating revenue will not only benefit you and your family but will also stabilize you against a sudden economic meltdown. You can have a monthly paying job and still make an extra buck from selling stuff or rendering services online, this will make you be financially self-sufficient and protect you against any unforeseen circumstances.
As the world economy is changing and your financial demand is becoming too high that your full-time job can no longer meet your needs, it's time to start looking for some lucrative gig business that can fetch you extra money.  You need money to settle your debt, pay bills, go on vacations and enjoy your desired life but the global economy melt-down is limiting what your monthly take-home can achieve for you.
Today, to make money online as a side hustle is not as difficult as it may seem, thanks to the internet. We are not surrounded by opportunities we never thought existed beyond our imagination. The only limiting factor to how much you can make on a side online is your imagination. If you can think about it and work towards it then you can achieve it. So, no matter what your speciality or qualification, there's a way you can use your skills to bring in extra money online for you and you will learn it all here.
Though making money online is not as easy as ABC, if it were, every blogger and the online user would have been a billionaire.  Making money on the side online requires dedication, time, giving out value before people can give you money. In this free article, I will be sharing my experience with you on how to make money online on the side. I have put together everything I have learnt over time from how to start a blog to selling your own product and many other ways to make legitimate money online even when you're sleeping.
20 Legitimate ways you can make side money online in 2022
Mind you this is not a quick way of making money online, some of the ways listed below offer a quick fix for making extra cash on time, others might take some time and little investment to materialize. Whichever way you choose, ensure you are capable of delivering value and you know what it takes to succeed.
With that being said, let's dive into the legitimate ways to make an extra buck online even while you sleep.
20 Legitimate ways you can make money on the side online in 2022
Click To Tweet
Disclosure: Please note that some of the links below are affiliate links and at no additional cost to you, I'll earn a commission when you purchase a product or service using my affiliate link, I'm compensated, which helps make content like this free of charge to you. Know that I only recommend products and services I've personally used and stand behind.
Start A Niche Blog
Starting your own blog is one of the most popular ways you can earn passive income online. Starting your own blog gives you an opportunity to share your views, knowledge, skills and opinion with the world and still monetize it. It doesn't take much time to set up and start a blog, all you need is just to purchase your domain name and pay for hosting. A self-hosted blogging platform like WordPress.org is better for you to earn money online.
There are tons of highly reputable, affordable web hosting companies out there you can choose from but I recommend Hostgator as the most reliable web hosting you can trust always. If you're in Nigeria the only reliable hosting company is Whogohost. Whogohost allows you to pay in Naira and is very affordable. 
Though you won't make money fast from blogging as earning an income from a blog takes time and little investment. If you're looking to make quick money in no time, blogging may not the best option for you but if you're willing to put in the time and effort in creating valuable content, it's a well worth investment in the end.
To start, I recommend you blog about the topic you are passionate about and skilful about. If you're a lawyer, you can start a blog to help small business owners in contract law and any business-related law. You can follow this ultimate guide to start your blog step-by-step.
Once you have your blog in place with valuable content that people and search engines love and you've generated some following and traffic. Then, you can start making extra money from your blog by:
Earning Money as an affiliate: once your blog is in place with a sizeable amount of traffic; you can start making passive income through affiliate marketing. Affiliate marketing is the process of selling other's products on your site. All you need to do is to search companies and organizations within your blog niche offering affiliate program and register. There are millions of brands online looking for a blog like yours to promote their products while they offer you up to 50% commission for referring people through your affiliate link to buy from them.
Sell advertising. You can as well make money from your blog by selling ad space. In this type of monetization, you will need high traffic on your blog to benefit from ad selling. With about 1million monthly page views traffic on your site, you will attract advertisers to purchase ads on your blog. Just make sure you have good content on your blog and money won't stop coming your way.
Blogging is what you can really do on the side and make extra cash, just make sure you have enough contents that convert and you're consistent with it.
Answer Questions On JustAnswer

JustAnswer is an online question and answers service that connects users with experts in various categories including tech support, legal, mechanic, home improvement, veterinary, medical and more, any time of the day.
If you're a professional and highly experienced in law, medicine, information technology, Electrician, Vets medicine, Accountant, Plumber, dream interpretation, Parenting, Relationship, Wedding, mechanics and any other profession you can think of, you could get paid on JustAnswer to answer professional questions in your area of speciality that people faced in life.
Websites like JustAnswer allows you to earn money online by sharing your knowledge with others. If you don't mind sharing your expertise with others in need of your knowledge and making extra cash, consider becoming an expert with JustAnswer, an online question and answer website. They've got an easy, flexible way for you to share what you know and earn some money while you do it.
How does JustAnswer work? (click to open)

For Expert: You will register as an Expert on JustAnswer and all your resume and claims will be verified before you will be accepted. You must have recognized credentials in your chosen field, such as a professional license or years of experience working in a particular speciality. And a background check will be done and you will have to go through a series of verification before you be an expert on JustAnswer.

As an expert on JustAnswer, you'll provide answers to professional questions in your area of speciality. By simply logging into your expert account and viewing the questions JustAnswer paired you with. You can see what the question is, how many other experts have already answered the question, and the fee the user is paying for the question.
How much can I make as a JustAnswer expert? (click to open)

You can't rely on JustAnswer as your only source of income because you are paid for each expert answer you give. It's just a great way to make extra cool money when you're on another Job.

A user will pay a fee to ask a question on JustAnswer, the fee can be around $5 to $90 depending on the membership plan of the user. As a JustAnswer expert, you can see the fee the user is paying before you answer the question.

Once you answer a question, the user then decides if your answer solve the problem or not by leaving you a review and rating, if the rating and review are positive, you will then earn a commission from the fee the user paid.

As a new expert on JustAnswer, your earning is 20% of whatever the user pays, you can increase your percentage over time with consistency and higher rating to about 50% of whatever a user paid for the question you answered. You will need a Paypal account to receive your commission and a minimum of $20 in your account before you can withdraw the fund.
Develop And Sell Own Products
You can make money with your blog by creating your digital or physical products and place on your website for sale. Creating and selling your own products is a very lucrative business online with a rewarding experience among bloggers. Though creating your product may take a lot of work and time to get right, once all the work is done properly, you can just sit back and enjoy your labour.
So, if you're an expert in a certain area or field, then you can start creating products, such as eBooks or videos, and selling them on your blog. The most common and easiest type of products you can offer on your blog is e-books, online courses and videos. For example, if you're a tax accountant, you can offer eBooks on taxation to make small business owners and individuals abide by the tax laws, and prevent them from accruing any penalties from the government.
Develop And Sell Your Own Software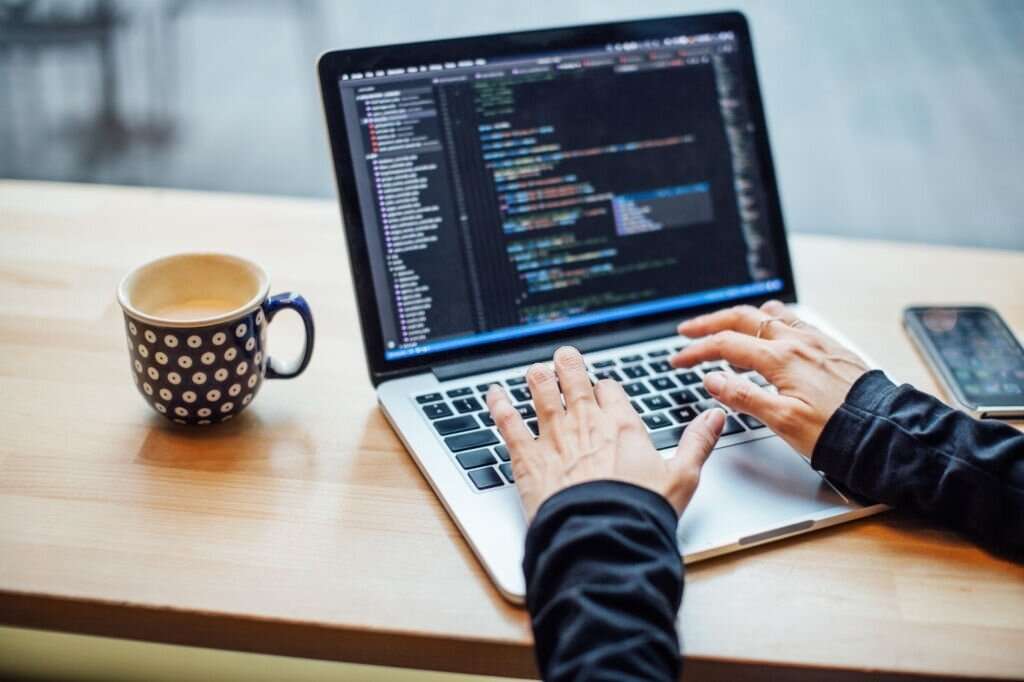 You can create software and be selling it to make money, sounds unrealistic because you're not a programmer? You can hire one to develop Software as a Service (SAAS) for you. We are in a digital world now where there's more demand for software to solve a problem ever than before.
The software can be a special consumer application, marketing emails software, games, or any other application that solves the human problem. All you need is to look around you, find a problem facing people and come up with an application to solve the problem and start making your money.
SnappyExchange is a cryptocurrency exchange online application where people can buy and sell their digital coins in the comfort of their room. The owner saw the need for it and he went out to get it done. You too can come up with yours.
Creating and selling software is one of the most unique businesses out there now, the profit margins are much larger than a typical physical business you can ever think of. With software, you don't need any physical office to start and you only create software once and sell it for an unlimited number of people forever. Look at the rise of Paystack, one of the biggest Nigeria Online Payment platforms, a company that started business in 2015 is now a multi-million dollars company. Which physical product would you manufacture that would give you such massive profit and fame within a short period of time?
A software business can give you a profit margin and fame that others business opportunities don't offer. With a software business, you can more money in a month than any physical business owner could make in 5years.  
Sell Physical Product (Launch An E-Commerce Site)
Integration of information and electronic technology into business processes and strategies has provided a unique opportunity for individuals and organizations to sustain or enhance their competitive nature by lowering personnel requirements and reducing both transactions and agency costs of doing business.
In recent years, one of the most significant opportunities offered by new internet and computing technology is electronic business popularly known as E-commerce. With the help of technology like Shopify, WooCommerce and other powerful e-commerce website builders out there you can set up an e-commerce website in a day and start selling your physical products online. The resource you need to launch an e-commerce website is not up to what people use in search of the physical shop.
With E-commerce and the right marketing idea you can create a sustainable business for yourself. People now buy products online now than ever. Where would I get the product to sell? You asked. Even if you don't have products of your own to sell online, you can still sell others' products and still make your money.
You can set up your own e-commerce website without your personal products and register as an affiliate partner with marketplaces like AliExpress, Newchic, Lightinthebox, Jumia, Konga display their products on your website for your audience and start earning money as soon as your audiences buy from them through your website.
With this method of selling, you're not worried about shipment, logistics or personnel, all you need is to promote your website for people to know, once people see the products they like on your website and click to buy, they are redirected to the merchant website, the merchant will sell the product and ship it to them and you will earn your commission. It's a very simple and lucrative way to make money online without having any new products yourself.  
If you don't like the above option, there's another incredible option to sell products online. It's called DROPSHIPPING. With drop shipping, you're simply helping manufacturers or wholesalers to sell their products without managing your own inventory. You just create your site and fill your website with dropshipping products, and drive in customers, once customers make a purchase on your site, then you forward your customer's order information and shipping details to the wholesaler or supplier, and the wholesaler or supplier ships each order directly to your customers' addresses.
You'll get a tracking number in the system so you can update your customers about their orders. Drop-shipping is very easy, with no inventory and no logistic process. It's a great way to make money online.
E-commerce is one of the tremendous ways to tap into the wealth of the internet and make money. There are millions of people online searching for one product or the other to buy; the only way you can tap into those resources is to set up an online shop (e-commerce). With e-commerce, you can sell any products or services to people from around the world. This way you can generate passive income regardless of your location.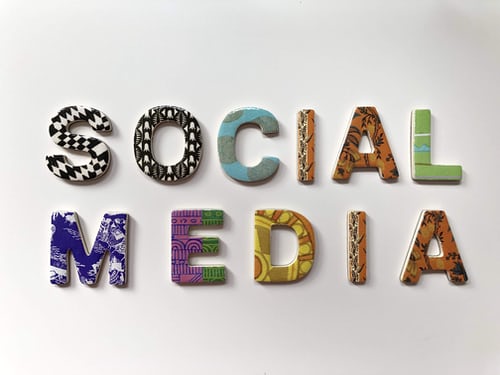 Social media has dominated the internet for so many years now with over 3.8 billion social media users worldwide. Many small business owners and start-up now require a social media manager so that they focus on other things in their business while still benefiting from the tremendous growth of social media. Most artist, musician, or entrepreneur often needs help maintaining their fan pages on Twitter, Instagram, Facebook and other social media pages. You can make money online by looking after social media pages for small businesses and celebrities.
You can contact small local business owners and start-ups who don't have time and expertise to be constantly posting on social media platforms like Facebook, Instagram, Snapchat, Twitter or LinkedIn and offer your service to help them dominate social media for a contracted monthly fee. This is an easy way to make money no matter where you live.
Social media management is a unique channel to make extra money online from the comfort of your home. Since social media usage is the most popular online activity now and every business would like to tap into the growth and place their brand and products in front of prospective customers. And most business owners don't have the capital to hire a big company to increase their exposure on social media, you can take advantage of that and come in to help them for a monthly fee and make your money without stepping out of your home.
All you to get started is your computer and internet connectivity. Set up a medium online to make your presence known, reach out to businesses in your locality and agree for a fee.
Tips to become a good social media manager (click to open)

Build a community for yourself

You need a thriving social media presence yourself; no clients will hire you if you don't have enough social media presence. As the saying goes, before you can gift me clothes, let me see the one you wear yourself of your own. Good knowledge of blogging, email marketing, search engine optimization and graphic design will be an added advantage.

Finding clients whom you can manage their social media account may be a little difficult but with the right and consistent content on your page you will land your first job and once the deadlock is broken and you give it your best, you won't stop getting a job.

You must understand where your ideal prospective clients hang out online and take your content to the place.

Decide how much you charge per job but don't overprice, you may need to look at how much your competitor charge and why they charge that much. But in all, never, I mean never ever lower your standard or price your work low.

Learn new thing and follow the trend.

The digital world is not static, it's changing every day. Follow the digital trend and adjust accordingly where necessary so that you won't be left behind and lose your clients.
Become A Freelancer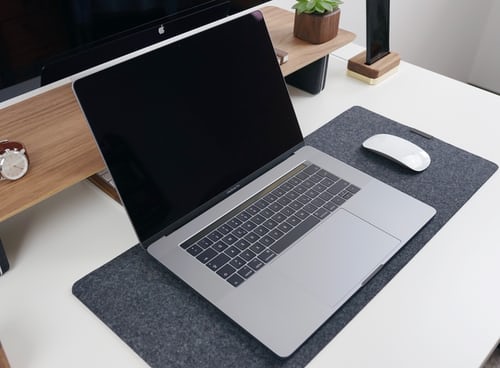 Freelancing is one of the best ways you can make quick money online if you have the marketable skills required to be a freelancer. You can turn your skill into money making machine if you have skills in writing, graphic designing, web development, programming, marketing, video editor and any other skills that people are searching for online.
With freelancing you can build a sustainable empire for yourself online, there are tons of solopreneurs online making up to six figures monthly on freelancing. The demand is high as there are plenty of clients searching for a freelancer who will get the job done for them in no time.
You can build your own website to showcase your expertise and reach out to your prospective clients or start by searching for freelance websites like Freelancer and Flexjobs. You will find plenty of freelance jobs you can do in your niche on these websites.
To take a freelance job, you need to first choose a marketable niche and establish yourself as an authority in that niche, broaden your tentacle by building a community of loyal followers. Identify your potential clients and where they hand out online, reach out to your prospective clients through email, or through their social media handle about your service in freelancing and ensure you deliver what you promised.
Trade Cryptocurrency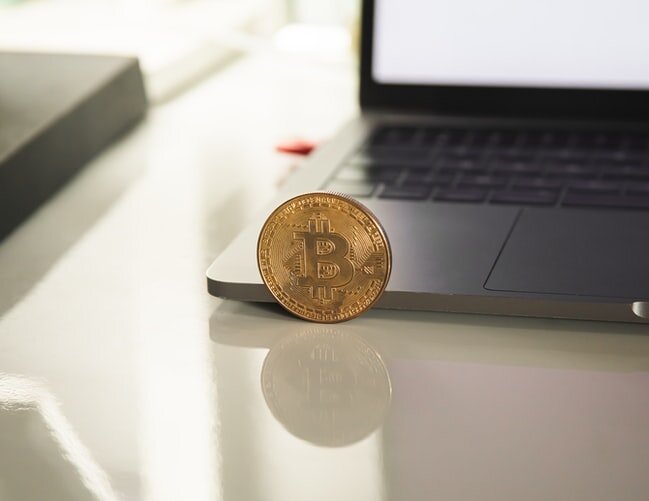 In recent years currency in the world has evolved drastically and cryptocurrencies like Bitcoin, Ethereum and a host of others are seen as the currency of the future. A cryptocurrency is a digital asset based on a network that is distributed across a large number of computers based on blockchain. This decentralized structure allows them to exist outside the control of governments and central authorities. These digital currencies are secured by cryptography, which makes it nearly impossible to steal. In some countries like USA Cryptocurrency like Bitcoin is now classified as a commodity alongside gold and oil.
Although, cryptocurrency is still relatively new and yet to be adopted by many countries the truth is that it's here to stay and it is the digital currency of the future. You can take advantage of the present boom and increment in cryptocurrency like Bitcoin by trading it through platforms like Binance and SnappyExchange. Cryptocurrency is the future of money; you can buy now, use, or store them securely with a digital wallet and watch your money grow.
Create Online Course
There is an increasing demand for knowledge more than before, people are seeking more information on daily and online courses is becoming the only channel where can learn without border. Online courses are flexible, fun and profitable and offer the best business model as you only do the work once and get paid repeatedly.
As an online instructor, you get paid for sharing your knowledge and creating a source of constant healthy income for yourself. Your money-making will be on autopilot. You can set up your own Learning Management System where you create and sell your courses online or create an online course with a platform like Udemy, Thinkific or Teachable and use your knowledge to create a healthy income.
And one good thing about online courses you can teach any subject like photography, piano, acting, SEO, entrepreneurship, writing, language, history, painting, knitting, quilting, relationship and woodworking. Just identify your strength and what you are good at, you can teach any subject is taught online, just ensure you put value into your courses online and money won't stop coming to your hand.  
Teach Language Online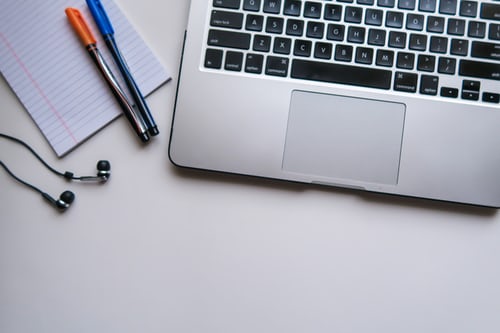 If you speak a second or third language fluently and understand the mechanism of language learning, then you can earn money online by teaching people languages. There are numerous people online looking for who will want you to teach them a second language. Numerous people from around the world are looking forward to learning English, German, Swahili, Zulu, Igbo, Yoruba and any other language you speak.
The world has no boundaries again and people are moving from one end to another to work, school or on vacation and languages will always be a barrier in communication and that's why people are desperate to learn a new language to beat any barrier in communication anywhere they find themselves. So, if you speak more than one language and can teach the language effectively teaching a language online can be a great way to make money online.
Once you have a reliable internet connection you can take advantage of the following platforms Zoom, Skype and Google Hangout for teaching language online. You can break the language courses down into writing, speaking, reading and listening to make it effective for the learner to catch up easily. You can teach people languages over Skype or Google hangout and still send them a link to more notes no matter where you live. This method will earn more money than any local market can easily provide.
Launch A YouTube Channel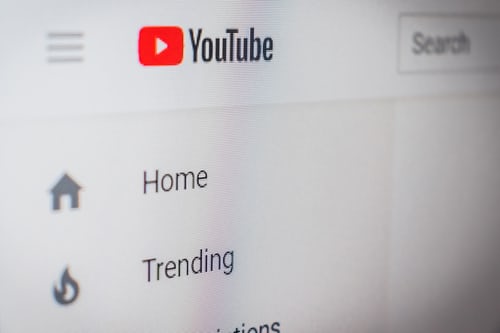 Starting a YouTube channel can be a great way to make money and there are varieties of ways to generate an income on YouTube. With strategic consistency and dedication, you'll likely find that you can continue to grow your revenue beyond imagination on YouTube.
All you need to start earning money on YouTube is to make your channel successful enough that it meets the YouTube Partner Program requirements by creating good content. To monetize your channel on YouTube you need to meet the YouTube partnership requirement which is getting a minimum of 1,000 subscribers and 4,000 watch hours in the last 12 months that you started your channel.
Although, making money on YouTube may take time and some niche makes more money than others. So, if you really want to make money on YouTube you'll want to take into consideration that some niches are more profitable than others. Gaming, for example, has been one of the most lucrative YouTube topics. Other profitable niches include educational content, most searcher on YouTube searches for a phrase like "How to"; you can make your content educative enough to teach people ways to solve problems.
Another profitable niche on YouTube is Entertainment content like life hacks, humour or pranks, fail compilations, animal videos, news, lists of top things, and celebrity gossip. Product unboxing kitchen tips and food reviews also earn more on YouTube.
Once your content is good and you have hit the 1,000 subscribers and 4000-hour threshold set by the YouTube partner program, you can start monetizing your videos by selecting "Monetize with ads" under the Monetization tab in your channel.
Write Resumes And Get Paid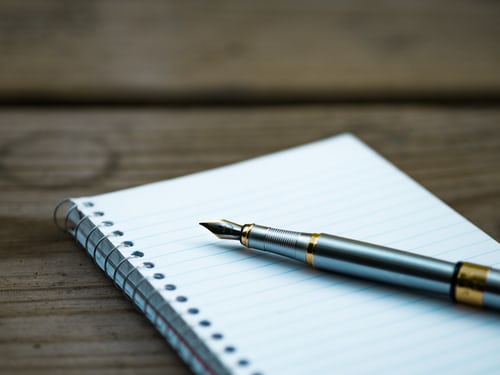 Good at writing resumes that land jobs? You can be a resume writer that helps job seekers turn their dream into reality. If you can craft resumes into a marketing tool that will show off the job seekers' skills and experience in an amazing way to the employers. Then you can make extra buck writing resumes and review already writing one for a fee.
If you know anyone around you currently in search of a job, you will know the importance of submitting a good resume. Any job seeker can tell you how hard and difficult it is to put a professional resume that gets you hired together. That's why most job seekers hire professional resume writers to write or edit their already written resumes. There are millions of unemployed people globally in 2021 according to Word Bank reports – and without millions with jobs but are looking to change them.
Most job seekers send out resumes without being hired because they send out generic resumes that do not impress a potential client or employer.  And that's what makes resume writing great sides hustle for anyone who has talent in writing resumes.
As a resume writer, you can reach out using websites like LinkedIn, Upwork or Fiverr to advertise your resume writing services. Resumes writing can actually be a great way to make extra money and thank goodness you are working from the comfort of your home.
Design Graphics For Small Companies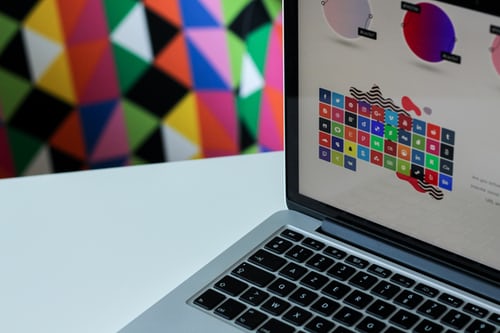 Graphic design is part of our day to day activities online and offline now, making it a very profitable and in-demand skill and career. If you're creative enough and know how to use tools like Adobe Illustrator, Stencil, Canva and Visme then you can start making money online as a graphic designer.
All you need to do is reach out to local companies and individuals with poor logos and terrible graphics and redesign for them or give them a new look and make your money. You can as well make a template for e-books, posters, invitations, or Pinterest graphics blog and Tittok and then sell the templates online.
Be A Search Engine Optimization Specialist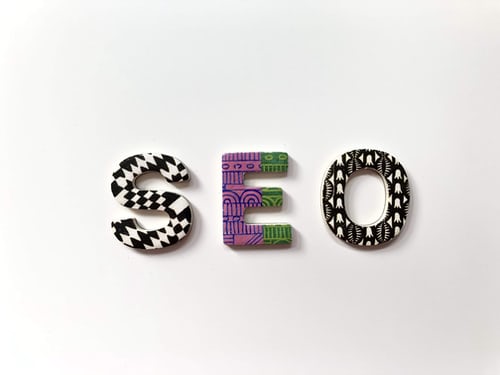 SEO (Search Engine Optimization) is one of the most effective aspects of digital marketing. If you have deep knowledge of SEO and can help companies optimize their websites' contents for search engines and can also generate leads and boost their income then you can make some extra cash online as an SEO specialist. I have made some cool cash online myself helping sites owners with SEO.
Professional SEOs makes tremendous money per hour and can take in thousands of dollars per project. It's not easy, because it's a complex job and you need to be up to date. One good thing about SEO is that you can learn it and become an expert in the field soon enough. To be an expert in SEO you have to learn all the tactics. Find SEO expert related material, do a course online or join some SEO training. It is not rocket science, you must be determined and ready to learn.
Sell Stock Photos To Make Money Online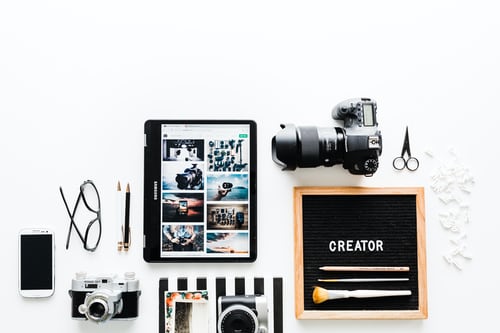 If you are passionate about taking pictures of events, beautiful objects and places you can make extra money online by becoming a stock photographer and selling your images on your personal photography blog or taking advantage of stock photo companies like ShutterStock or iStockPhoto to sell your stock pictures to. You'll get royalties every time someone licenses an image you've submitted. If you really want to make money online selling stock pictures, it's ideal you build your own photography website to be able to showcase your portfolio and start making money by selling your images to companies and individuals at your price.
Proofread Articles Online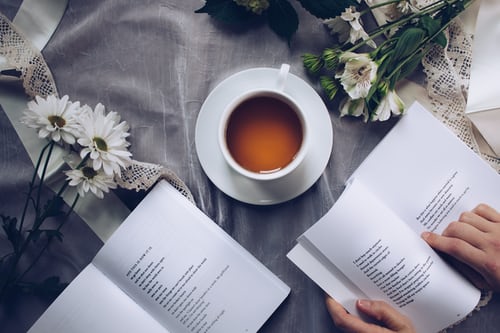 If you can proofread articles and make the article free from grammatical, syntax, typographical and spelling errors, then you can make cool money online per hour. Proofreading online is a job that is flexible and easy to do when you need to make extra cash online. With so many new articles online every day and people founding new companies daily a proofreader will always get a job.  
There are millions of bloggers, brands, small businesses, authors, and companies all around searching for proofreaders to make sure their contents are free from any errors. You can make use of services like Contena where people hire proofreaders to perfect articles and contents online.
Online Dating Matchmaker
If helping people keep and get love is your passion then there is a huge market for you online. We are living in an age where many people don't have time for dating or find it difficult to find their better half. If you can help the struggling singles find the love of their life through matchmaking then you can earn thousands of dollars online by simply connecting two souls together in love.
Matchmaking is a profitable career online; you serve as a connector of two beautiful souls together and make them happy for life. You can set up your matchmaking website like Janis and Carly Spindel to connect like-minded people together in love or take advantage of some existing matchmaking websites online to earn your money. But remember, matchmakers don't have time to judge people, you must also be a friend to many and a smooth talker with skills in relationship and marriage.
Edit Videos Online
The video industry is booming and growing faster than imagined! More businesses need videos to promote products and services online and they are looking for professionals with cutting-edge technology to help edit their raw footage into viral-worthy content. If you are a professional at using video editing software like Adobe Premiere Pro CC, DaVinci Resolve, Lightworks and other editing software you can easily make money online as a video editor.
Video editing is an artistic and technical skill that requires adding special effects, structuring and more to videos. If you know how to manipulate raw videos and turn them into Oscar-worthy videos you can make money online as a freelance video editor. You can register on platforms like ViEdit, ProductionHub and Tongal where you can make money editing videos.
Be A Voice-Over Artist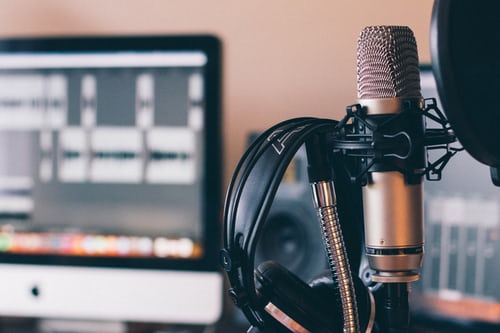 Do you have a melodious voice? Or has anyone ever told you that has an angelic voice? Can you act as a character with just your voice? Do you have a voice for radio? If the answer to all these questions is yes, then you can make money online from the comfort of your room by lending your voice to voice-over.
There are countless people looking for voice-over artists to help with a unique voice to help them narrate a commercial, audiobook, movie or television program, video game, educational video or even a live event. You can sign up on Voices.com if you want to earn money through voice-over or check freelance platforms like Fiverr and Upwork to create a profile to get started making money online doing voiceovers.
Domain Flipping: Buying and selling domain names
Domain flipping is another way of making money online, if done properly you will be able to make quite a decent amount of money by flipping domains on a regular basis. Although domain flipping won't make you reach overnight, it's an online business you can do to make extra cash. You can flip a domain you buy for about $15 dollar for as higher as $3,000 depending on how good the domain name is and who is the prospective buyer. If you know how to come up with an imaginative and catchy website or business names domain flipping could potentially be a lucrative way to make money online.
Interested in domain flipping? This step-by-step guide by GoDaddy will guide on how to best go about domain flipping business.
Final Thoughts on Legitimate ways you can make side money online in 2021
There are limitless ways for people to land jobs and make money online. The only limitation of making money online is your imagination, though time and getting it right may be the initial challenge, it's not something unattainable, the opportunities online are just too many and there's no better time to make money online than now.
Whether you're looking to start a blog on a part-time basis, sell your personal products, teach online, drop-shipping or build your own web application, take the step today and create another financial income for yourself on the side and be free from financial instability. The internet is full of opportunities, just look the right way and make the right choice of making money online.
Did I miss any known ways of making money online?
Share your idea and thought with me in the comments below. What's working for you or which of these ways would like to take advantage of?