Looking for steady ways to increase your website traffic? I know you sure do. At some point, every website owner asks, "how do I increase my website traffic" It's a question that we all have asked at one time or another. After investing energy and resources into crafting your beautiful online store, blog, or business website, the next challenging issue is how do you drive traffic to your new website. As we all know, traffic is everything when it comes to online business.
Is there anything more important – in online business than traffic? What traffic is to your online business is what oxygen is to our living. No online business can survive without traffic, just as humans can't live long without oxygen. You do not doubt how vital website traffic is to the success of any business.
Maybe you've seen steady traffic on your website before, and it dropped suddenly, or you've just launched your online business and are curious about how to drive traffic to the newly launched website. Increased web traffic increases your customer base, which means more sales. In this article, I will take you on a journey to help you generate more traffic, increase your online customer base and increase your conversion rate. But let's first understand what traffic is.
What is Website Traffic?
Website traffic is the number of people who visit a website. The website's purpose and visitors' goals will determine how many people visit it. It also depends on how they found it. Traffic refers to how many people visit a website during a given period. It is possible to track the website's traffic accurately and divide it into one-time and regular visitors. Regular visitors are customers who are loyal and provide steady traffic. One-time visitors are people searching for information about a particular topic and are often directed to the site via search engine queries. The number of people visiting a website is a good indicator of its interest to the target audience.
The purpose of creating a website is to share information and knowledge and attract as many visitors or readers as possible. A website with more visitors will often generate higher sales and conversion. This is why the higher the website traffic, the more financial success of such a website. Regular traffic is dependent on the quality of your website. Both the content and design of your site must be high-quality and offer value to visitors. The number of unique visitors and users on a website often measures a website's popularity.
Question to ask before thinking of Increasing Website Traffic
Of course, the more traffic your website has, the more money you can make, but traffic is not that easy to come by. So, before thinking of driving traffic to your newly launched business website or increasing the existing website's traffic, you need to pause and ask yourself the following questions.
How Good is my product or service? You need to determine the products or services you offer are of good quality. If your product or service is good and beneficial to your target audience, they will keep coming to your website for more. A good product means that it's appropriate to be enjoyed by your target audience, making them keep coming to your site.
Is there a target market for my product? The term "market" refers to people who will buy this your product or visit your website; you need to find out if there are people who purchase the same kind of product you are offering.
Are there any market segments you can concentrate on? These are the people with shared characteristics who are spending money on products related to yours.
Is there a cost-effective way to reach out to this target audience? It is important to keep the cost of acquiring customers minimal. Are there many ways you can connect with prospective customers?
Ways to Increase Your Website Traffic
There are countless ways you can increase website traffic, and in this article, I will show you 29 proven tactics to drive more traffic to your website without breaking the bank.
Increase Website Traffic with Content
The first step to getting unlimited organic traffic to your website is content. Since content is the first thing that attracts an authentic audience to your website, you must focus on your blog's content. There won't be anything called traffic to any website if there's nothing educative or entertaining for the audience to read or watch. For people to stay glued to your website without distraction, you must always deploy strategies to have good and high-quality content on your website.
Create a Blog Section on Your Website
To have content as a traffic source, you need to create a blog section on your website where you can regularly publish useful, high-quality content. There are no two ways about this; it is simply non-negotiable.
The statistics below, according to Hubspot, say a lot about the power of blogging in driving traffic to your website.
Companies with blogs get 97% more inbound links to their websites than companies without blogs.
Businesses that blog regularly get 55% more website visitors than businesses that don't.
Businesses that blog get 434% more indexed pages than companies that don't
Like I rightly said, good and high-quality content can make people stay glued to your website. The more valuable content you have on your website, the more reasons people will have to come back. Except for online tools that help people solve problems, it's impossible to get traffic without a blog.
Write Evergreen Blog Posts That Problem
Having created your blog or having a blog section on your business website, the next thing to do is write high-quality blog posts on topics that provide solutions to your audience's needs. The best way to attract the relevant audience and generate traffic back to your website through blogging is to write problem-solving content, this will not only drive traffic to your website, but it will also quickly take your website to the top page of the search engines because you've provided an evergreen solution to the problems people are searching for online.
Providing solutions to people's problems online is not easy to achieve. To achieve this, you have to combine a series of strategies, like content marketing and keyword research, find the problems people are searching for solutions to with the help of keyword research tools such as Ubersuggest and provide a proven and achievable solution to them.
To be successful with your blog content, you need to do the following:
Know your audience. Knowing your audience is the key to blogging, as this will give you a deep understanding of what they need, where they hang out and how you can help satisfy them.
Think like Your Audience. You need to think and act like your potential audience. What problems do they have that your content can solve? Once you know their problems, you can write blog posts based on their searches and provide working answers to their problems. To achieve this, you need to list topics and phrases to target. Ask yourself: How would I search if I were looking for answers to these problems? What words would or phrases would I use? Thinking like your audience is the key to writing problem-solving articles that generate quality traffic.
Write Irresistible and Catchy Headlines
A good headline can determine whether people will read your article or not. Catchy headlines can bring in waves of readers to your blog, which are vital to your blog's growth and traffic generation.
Headlines are one of the crucial parts of your content. If you share good content with wrong headlines, it will go nowhere, but if your headlines are compelling enough, the content will become the talk of the town. Finding a compelling headline for your article can be challenging because a headline should be a concise and catchy summary of the article to entice readers to read the rest of the content.
Tips for writing a Good Headline
The goal of a good headline is to prompt readers to click and read your article. The following tips can help you craft a compelling headline:
Be clear. Avoid using a misleading clickbait header that doesn't represent your article just for the reader to click. Be clear in your word selection and avoid using unknown words; remember that punctuation can give a headline a different meaning. Effective headlines must be easy to read and digestible for readers regardless of their academic qualifications. The reader should see the headline and clearly understand the article's contents.
Be concise. When crafting a header, avoid being wordy. Since you only have a few lines as the title of your article, being concise as possible is important to get people's attention to read and rank higher on search engines.
Practice. Before you publish your article, brainstorm different headline ideas for the same article, and come up with the best and most compelling one. After all, the best headline is what prompts people to click and read your article.
Employ the work of Headline Generator. Crafting the most compelling headline may be difficult, but you can use online tools like headline generators. There are many titles or headline generator tools online that you can use to get people to click your articles and give you the traffic you desire.
Make use of Video as Part of your Content
Content-based on text and images is excellent for generating traffic. Still, Video-based content is one of the surest ways to grab the audience's attention and engage them quickly. People now watch more video content than ever before; you can use video to educate the potential audience, get them engaged, and in return, have traffic driving to your website. Video is a sure way to drive traffic back to your website.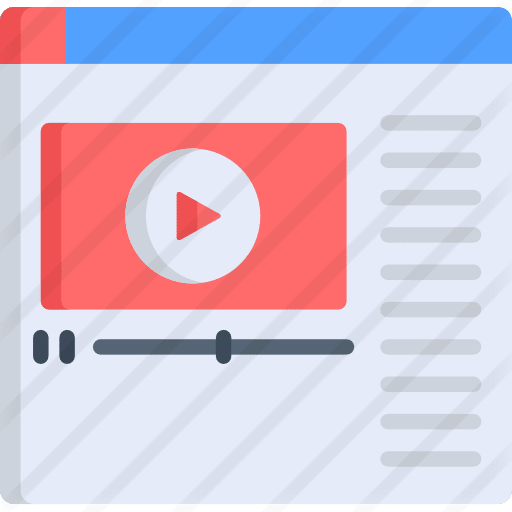 To get started with video content, you can take advantage of YouTube's massive audience, being the most popular video-sharing website in the world. It's free with the opportunity to reach billions of users within a short time. You can upload educational content, like teaching your audience how to solve a problem step-by-step.
Update Old Blog Posts
The more frequently you update your old blog posts, the more chance you have of generating new traffic. Search engines love fresh content and will always stop by to crawl your website. When there is fresh indexing from search engines on your site, you have a chance of ranking higher, which will increase your website traffic. So, if you have old articles on your website, update the articles with the latest strategies and possibly new images to fit the current situation. Updating old articles will keep your content fresh and rank you higher on search engines, as google loves to serve the searchers with the new and latest content.
Guest Blogging
Writing guest posts on high authority website can generate massive traffic to your site. While other marketing strategies such as social media and SEO help your website with visibility, guest posts will send relevant traffic from an established community to your website. Guest blogging is one of the few traffic channels capable of sending you highly relevant visitors within your niche and target audience who are genuinely interested in your content.
Guest posting is highly effective in driving traffic back to your website. All you need is to create a quality guest post that fits into the niche of the blogs you are guest posting for you and embed a link within the article that can direct the already established loyal community of other blogs to your blog.
How to Increase Website Traffic with SEO
The strategies for driving traffic to your website mentioned above won't be effective if no one can find your content online. I know you want people to find your articles, products, or services on the top results of the search engines when they search for your related keywords. Your content can't just appear on the top page of search engines; you need SEO (Search Engine Optimisation) to fine-tune your website content to increase the chances of your content ranking higher in search results for relevant keywords.
Search Engine Optimisation (SEO) is essential for any online business because it draws your potential audience to your website. If a website is well-designed and has SEO, it will probably be ranked high in search results, making it more visible to millions of users who will click and increase your website traffic. A higher number of visitors to the website can also increase the site's popularity and add revenue to the business.
Optimise your Website Keyword for Search
Identify the keywords that best represent your niche for your blog's pages and content. Generally, you need to concentrate on one or two primary keywords per page. You can use SEO tools such as Keywords Everywhere to assist you in finding relevant keywords to use in your articles.
You can write on keywords with a minimum search volume of 10,000 per month. As time passes, you can look for more popular keywords to take your blog content to the next level. The secret to generating web traffic is first creating an adequate base of keywords relevant to your site.
Make use of Long-tail Keywords within your Content
Long-tail searches are less competitive. Keywords with high search volume are tough to rank for. On the other hand, most people often ignore low-competition keywords with less volume. even though the low-competition keywords are generally easier to rank for.
Adding long-tail keywords to your content can get you enough traffic even if you don't rank for the short primary keyword because of its competitiveness. That traffic from the long-tail keywords may lead to natural backlinks, which can help you rank better for your target search terms.
Do On-page SEO: Keyword Placement
Strategically place your content or page keywords everywhere within your article. Keywords are the backbone of On-page SEO, which tells search engines the relevant search terms your content should rank for. To be found on the search result for any keyword, ensure you place your keywords in the following area of your article.
Title tag (meta title)
Meta description
H1 heading
At least two H2 headings
Within the body of your content
Within the first 100 words of your article
Image alt text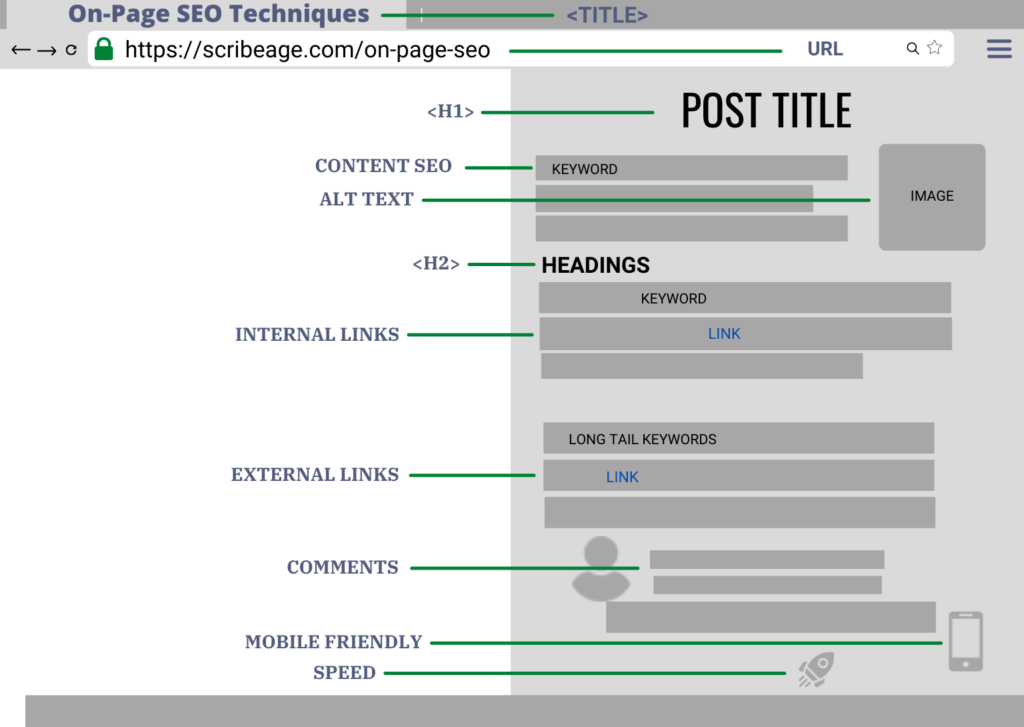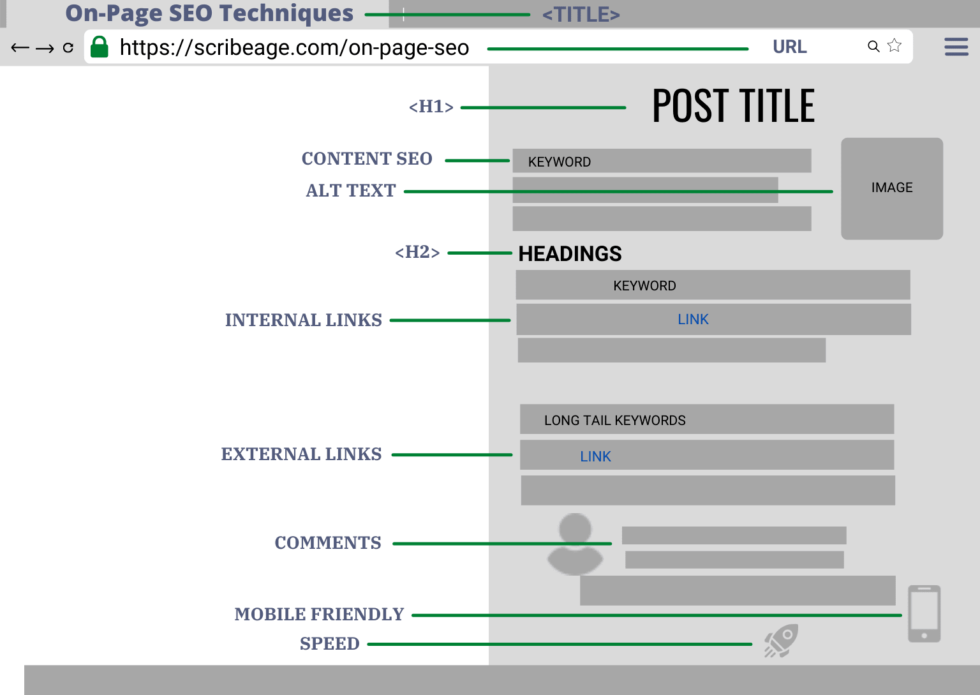 Add Internal links to essential pages on your Website
When writing articles or content, ensure that you include at least 3-5 links to other web pages on your site. Linking to other pages on your website helps drive visitors to those pages and keep them longer on your website. It also gets them to visit additional pages of your website and allows them to benefit more from your website, improving your rankings and increasing traffic to your site.
An internal link is any link from one page to another within the same website. Internal linking helps your users and search engines easily find content on your website. Internal linking is a way to point to your important content and ensure that search engines find and rank it.
Submit your site to Search Engines
Submitting your website to search engines like Google, Yahoo, Bing, and Yandex for crawling and indexing will increase your chance of ranking higher on these search engines and organically grow the number of traffic coming to your website.
You can submit your site for crawling and indexing to Google through Search Console; it's free and doesn't require technical skills.
Perform Technical SEO
Technical SEO is focused on the backend of your site to assess how your pages are designed and well-organised. The factors include things such as crawling, speed of the page, indexing, and much more. Technical SEO is the term used to describe the optimisation of servers and websites that help search engine crawlers to crawl and index your site more efficiently to boost the organic ranking. Search engines rank higher in search results for websites with specific technical characteristics.
Technical SEO ensures that your website is optimised to be crawled by search engines, has a fast page load, and is mobile-friendly. It also optimises your site for users by ensuring your structure navigation, navigation, and internal links enable users to move quickly through your site. Websites that are faster to load and more efficient when they have information that is simple to navigate. Search engine crawlers visit websites with excellent technical SEO and gain from organic traffic over time. Below are the most technical SEO issues you must address on your website to benefit from the organic traffic that comes with performing technical SEO.
Fix broken links and redirects.
Use SSL
Speed up your website
Make your website responsive
Fix duplicate content issues
Create an XML sitemap for your subdomains.
Implement Rich Snippets
Rich snippets are search results which include details about the cost of a product, its availability and reviews. They can help users learn more about a specific product or site at a glance on the results page without the need to visit it.
Implementing rich snippets can increase the traffic you get from search engines. If your site is listed on a result page and includes a price range, star rating, picture, or something else, that helps your page stand out from other listings which only have the essential meta titles, descriptions and URLs. In that case, your site will indeed receive more visitors.
Build Quality Backlinks
Your website needs to rank high in search engines to get massive traffic to your site. You need to be an authority in your industry to rank higher in search engines. Besides the topic/cluster model described above, one way to do that is by acquiring quality backlinks. If Websites with high authority within your niche give you a backlink to your website, that will give your website more credibility and make Google rank you well.
A backlink is any link that comes from another website to your website. Backlinks from higher authority websites to your website will get your business in front of a larger audience and drive qualified referral traffic to your website. In addition, Google sees backlinks as a sign of trust in your business if other trusted sites are pointing to your website. More trust from Google leads to higher rankings and more traffic. Your website can quickly get noticed on Google for free with quality backlinks from higher authority websites.
Proven Tips to get backlinks to your website:
There are several link-building strategies you can use to get quality backlinks to your website, but here are just a few to get you started:
Come up with high-quality content worthy of being linked to by other websites.
Reach out to credible and authoritative websites in your niche and offer to write a guest post with an opportunity to place a link to your site in the body of the article or author's bio page.
Use a broken-link tool such as SmallSEOTools to find broken links on other websites and offer yours as a replacement for the unavailable links.
Social media are good places to share your content with friends, family and followers. Aside from sharing your content or business products, you can use social media to drive referral traffic to your website. Social media are platforms or websites with a massive crowd that allows you to engage with millions of people from different facets of life. And you can turn that opportunity to your advantage to increase your website traffic big time. Here are some ways social media platforms like Facebook, Twitter, and Instagram into traffic generators for your website.
Do Give away on Social Media
Prizes and rewards are powerful incentives to drive existing and new users to your website. Regular giveaways on social media platforms like Instagram, Facebook, and Twitter are among the surest ways to drive referral traffic back to your website. Want more traffic on your online store or business website? Tempt your followers with a fantastic reward for sharing your content, and you will be surprised with the result. When you run content for a reward on social, it will increase your social media engagement and drive traffic to your website immediately because humans love gifts and rewards. The hope of receiving a prize will make them share your content with their followers.
You can quickly increase your website traffic by offering exciting prizes for people participating in your quizzes and contests on social media. Who won't love to receive items from brands? They will engage with your content and ask their friends and family to participate in the contests, which will result in massive traffic to your website and increase your sales.
Don't forget Hashtags
When sharing your content on social media platforms such as LinkedIn, Twitter, and Instagram, add relevant hashtags to increase your posts' visibility. Ensure you use the hashtags relevant to your article's subject.
Hashtags make it easy for users to find information on social media quickly.
Hashtags simplify the process–Searching a hashtag pulls results for each post using that hashtag.
Hashtags help you reach your target audience and increase your traffic.
Reach out to Influencers
You can increase your website traffic by building relationships with influencers on social media to get your website or products in front of new audiences. You can also partner with influencers, such as bloggers, to review your products or website on their timeline for their massive followers to engage.
Influencers are people who have built trust with their followers over the years and can influence the way the followers will relate and engage with your content. By leveraging influencer marketing, you'll be able to use the power and creativity of influencers in your niche while also leveraging the trust they've built with their fans, which can result in sales to your business through referrals. Getting influencers with millions of followers to create content around your brand on social media will increase your web traffic and brand visibility.
Add Social Share Buttons
One of the most significant benefits of adding social share buttons is that it can help increase your website traffic. If a reader enjoys your content, sharing the same content with friends, family, and social followers won't be difficult, bringing traffic to your website because the people on their network will indeed click and read your content too.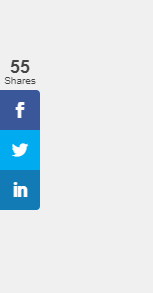 Adding social share buttons to your article is an easy website traffic win. Social share buttons make it much easier for readers to share your content to their social network in just a few clicks. Internet is crowded now, so getting your content in front of a large crowd can be difficult. Add social sharing buttons to increase overall traffic to your website.
Get into Facebook Groups
Facebook groups are not only for connecting with group members alone but a gold mine for traffic generation. Over 2.5 billion people are active on Facebook monthly, and nearly all of them are in one group or the other on Facebook. You must belong to Facebook groups within your niche if you want traffic.
Find Facebook groups relevant to your niche, stand on the sidelines and participate in conversations in the event you can contribute. Like forums, you must not be too promotional; build good relationships first, post your content, and watch your traffic increase.
Run Paid Social Media Campaign
Paid social media ads are the best ways to increase your website traffic and instantly reach highly targeted visitors, with many options to target the type of people you want. To increase your website traffic, you can develop highly targeted campaigns through paid Facebook ads that deliver specific ads to those with the highest likelihood of clicking and buying your products. If you have the fund and wish to run paid campaign on social media platforms, you can consider social media platforms with heavy users like Facebook, Instagram, Twitter, LinkedIn and TikTok.
With 2.6 billion monthly active users, Facebook is the world's biggest social media and advertising platform. Facebook offers numerous opportunities to connect with new customers and direct customers to your website. Its powerful advertising platform lets you target users based on their behaviour, interests, and location. Facebook is also an effective tool to save time and cash by maximizing the delivery of your ads and putting your message in the hands of people most likely to be converted. With Facebook ads, you can automatically serve ads to people who have previously visited your website.
Instagram, Twitter, LinkedIn and Pinterest are popular social media platforms with billions of active users to which you can get your website or products across. While with Google ads, you can create an ads campaign to reach millions of people who are genuinely interested in your products.
Other Ways to Increase Your Website Traffic
Optimize your free Google Business Profile
Optimising your Google Business profile is one of the ways to increase your website traffic. Aside from helping you manage your online reputation and giving prospective clients crucial information about your business, Google Business Profile is a gold mine in driving traffic to your website.
Google Business Profile is integrated into regular searches, giving local people quick access to information about your business. For instance, when people are looking for a product or restaurant nearby. Google will look for companies related to the searches and display a business card for each business related to the searched terms, with contact details, location, and a link to their website.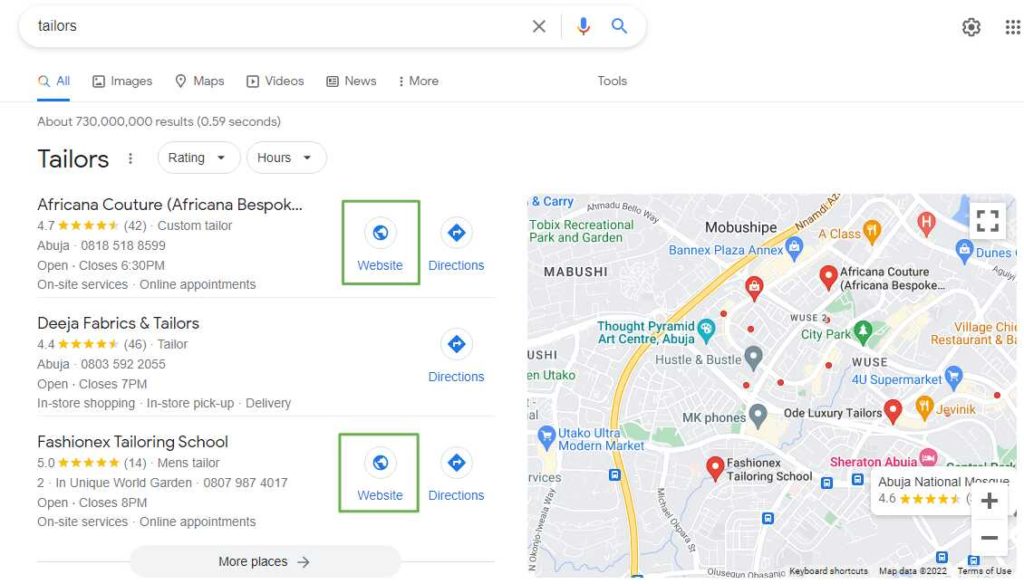 Start Your Own Forum Website
We are in an era where people look for platforms to interact with like-minded people. People need a community built for like-minded people in the same niche to speak about subjects they feel passionately about. Creating a forum website based on your blog niche is a great way to increase your website traffic and converse with like-minded people.
From your website; you can invite people to your forum to discuss issues within your niche and beyond. With a robust commenting system, you can make the forum a unique community where visitors can talk and ask questions about topics relevant to your niche. A forum website is an excellent way to drive traffic and engage people with meaningful discussion.
Advertise via ad networks
If there are funds to promote your website or products, you can take advantage of the enormous opportunities ad networks offer. You can use ad networks like AdRoll, Taboola, Microsoft Advertising, and other ad networks to promote your business website and products to existing and prospective customers who are genuinely interested in your products.
Answer Questions on Questions and Answer Websites
Answering questions on a Q&A website like Quora and Yahoo Answers can be a great way to drive traffic to your website. If you don't have an account, you can create an account for free to find the right questions you are capable of providing relevant answers for. On most Q&A sites, you can provide answers to questions with a link to any relevant blog content on your website for people to continue reading or for further details.
Spy on Your Competitors' Traffic Sources
Using competitor analysis tools like SimilarWeb, Buzzsumo, and other competitors' analysis tools around to analyse the strengths and weaknesses of your competitors is another way of increasing website traffic. These tools will help you understand what keywords are already working for your competitors and which website they visited before they landed on your competitors' websites.
If you notice through these tools that the Google front page is the first-page users visit before coming to your competitors' page, then you need to focus your marketing strategies on Google Ads and SEO. If Facebook is the top website, you know you'll need to create Facebook ads. Or, if a niche blog is the highest traffic source, you can then focus on building an outreach strategy to collaborate with that blog.
Write on Medium
Medium is an online publishing platform on which businesses, brands, and individuals can create blog posts for people to read. The platform also has created a community of bloggers who can follow, interact with, and even promote other blog posts.
You can join the existing community and present your company. Once you've spent time and effort creating an excellent content experience on Medium, you'll begin gaining attention and new readers. Adding links to your website to your medium page will enable you to drive massive traffic to your website in no time.

Engage in Email Marketing
Creating a solid email marketing strategy is an excellent way to connect with your audience more personally and increase your traffic at a meagre cost. By using email marketing, you'll be able to drive traffic to your website without breaking the banks. All you need are email subscribers, which you can accumulate over time by collecting email lists on your website using different email marketing methods.
With email marketing, you have total control over how many of your subscribers to reach with your content. Unlike most methods mentioned above, email marketing allows you to connect with customers more efficiently. The conversion rates of email marketing are superb, and this is one reason why email marketing is an excellent choice for driving traffic to your website. Before you drive massive traffic to your website with email marking, you must devise a way to collect email addresses from your visitors on your website.
Participate in Online Discussion
It's free to join conversations online, especially relevant blogs to your niche. Participating in online discussions can help you gain more attention. Post comments on relevant blog posts, respond to questions posted by others and join in conversations regarding your niche. The more you interact with your people online, the greater visibility and visits to your website you receive.
Host webinars
We are in an era where people are eager to learn, especially from experts, and webinars are a fantastic way to share your knowledge with the massive crowds online who wants to learn. Leveraging a social media marketing campaign with webinars can be an excellent way to drive traffic to your website. Send an email out about a week ahead of time and as a "last chance to register" reminder the day before the event. It is important to save the webinar for later viewing and also make sure to promote your webinar on social media.
Final Thoughts on Ways to Increase Your Website Traffic
As I mentioned in this article, the more traffic your website receives, the more opportunities to make more sales and more money, but as you can see, there are many ways by which visitors can come to your site, but you can't try them all. It will weigh you down; you only need to find the one that works best for your business.
By utilizing any of these methods on your website to generate traffic, you should start seeing changes in your website traffic. You must understand some ways mentioned here take time before you start seeing results, while some give instant results. To increase traffic, you must choose an appropriate method that works for you and then get started instead of trying each one at a time.
If you have any questions on ways to increase website traffic to your website, let me know in the comments section below.