The internet is a great tool that makes it fair for everyone to earn money no matter how little. In the business world, the Internet makes things fair for all users, anyone with a computer can start an online business and make money. The best part is that you don't need to be a tech expert. Nowadays, there are easy tools to help you with the technical stuff. Today, I will show you 5 online business you can start with no money.
You can work from anywhere, create your schedule, and work as much or as little as you want. You don't need any special business or marketing knowledge. It's a level playing field for everyone who wants to start a business. Even better, you don't need a lot of money to start. You can get started with little to no money because there are many free services to help you. For instance, you can create a free website or blog using WordPress. You can also use websites like Amazon or eBay to sell things without needing your own inventory, they only take a small part of your sales in return for using their services.
These are just a few examples of ways to start an online business without spending a lot of money. Let's look at five of the best ways to start an online business and make money without much initial cost.
5 Online Business You Can Start With No Money
Here are the list of online businesses you can start with little or no initial investment.
Drop Shipping
One of the online business you can start with no money is Dropshipping. Dropshipping is a way of starting your online business without having to buy and store a bunch of products. Instead, you pick products from a supplier (who has the items in stock), and you put those products on your online store for sale. When someone buys a product from your online store, you don't physically have to go get it and ship it to the customer. Instead, the supplier you're working with will send the product directly to the customer's address.
You only pay the supplier for the product after you've sold it to the customer, so you don't need to invest a lot of money upfront in buying products.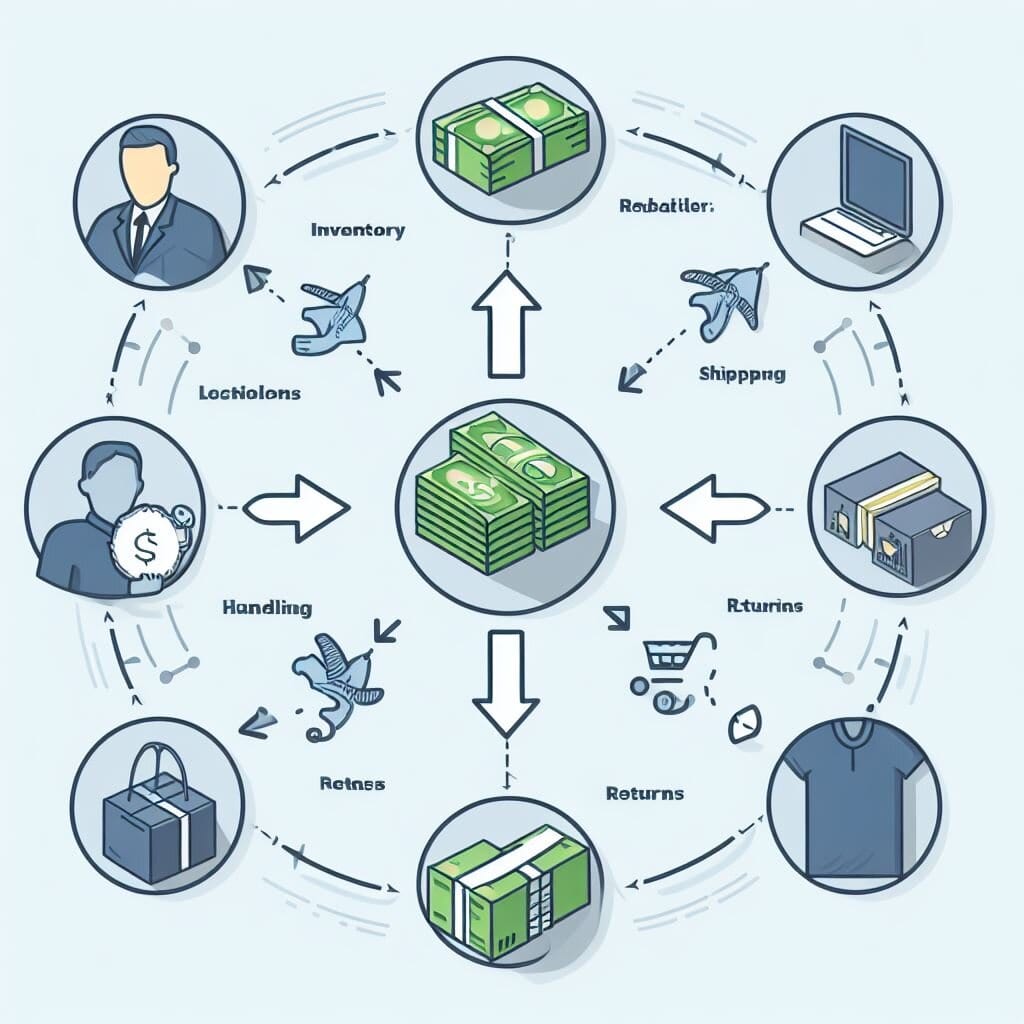 Dropshipping is a way to sell items online without the hassle of handling inventory or shipping. You focus on building your online store, marketing the products, and making sales, while the supplier takes care of the rest. All you have to do is focus on getting customers and making sales through advertising and marketing. Once someone buys something, the supplying companies handle the rest. Your only cost is what you spend on advertising to find new customers.
Here's how it works:
The first step is to create an online store. You can use platforms like Shopify, and WooCommerce to set up your online store or sell on places like Amazon, eBay, or Etsy. Customise it with a unique design and add product listings.
Look for suppliers or wholesalers who offer dropshipping services, these are businesses that have the products you want to sell. You can find them through online directories, marketplaces, or by reaching out to manufacturers and wholesalers directly.
Choose the products you want to sell from your chosen suppliers and add them to your website. You can import product details and images directly from your supplier.
Determine the prices at which you want to sell these products. Ensure you calculate your costs, including the product price, shipping fees, and your desired profit margin.
Now it's time to attract customers to your online store. Use various marketing methods, such as social media, SEO (search engine optimization), email marketing, and paid advertising, to promote your products.
When someone buys from you, you buy the product from the supplier of the product directly company (You'll need to provide the customer's shipping information. Importantly, you only pay for the product after you've already received payment from the customer). This can be done automatically. You don't have to worry about buying a lot of stuff in advance because the sale is already made. The supplier then ships the product directly to the customer's address. This means you don't have to handle any physical inventory, packing, or shipping. It's that simple and easy.
It's pretty straightforward, right? With drop shipping, you can sell a variety of products, and your business costs are very low. However, there are some things to watch out for. You need to find a reliable drop shipper who can deliver to your customers on time and with good quality. If there are problems, your business gets the blame because you represent the product and the customer experience. Since many people do drop shipping, the profit margins (the difference between the price you pay and the price you sell for) are smaller. So, you'll need to sell a lot to make serious money. But it's still a good option for starting a business with low or no initial cost.
One way to stand out in the drop shipping business is to put your customise label or brand on the products, instead of selling the same products as everyone else. This way, you face less competition. If you're thinking about a drop shipping business, it's a good idea to use a platform like Amazon to grow your business. Amazon is a trusted marketplace with lots of customers. Eventually, you might want to have your online store too.
Dropshipping Pros
Requires very little startup capital
No need to maintain inventory
You can leverage established marketplaces with existing customer bases
You can offer a wide range of products from different suppliers
You can operate a dropshipping business from virtually anywhere with an internet connection, making it suitable for digital nomads and remote entrepreneurs.
Dropshipping Cons
You can be blamed for your drop shipper's mistakes
The market is very competitive
You must sell a lot to generate a substantial income
Dropshipping allows you to start an online business with minimal upfront costs and without the need to hold inventory. You only focus on marketing and sales while relying on suppliers to fulfil orders and handle shipping. It's a popular choice to make money online without investing much money. However, success in dropshipping depends on effective marketing and providing a great customer experience.
Affiliate Marketing
Affiliate marketing is another online business you can start with no money, Affiliate marketing is a bit like drop shipping, but there are some important differences. In affiliate marketing, you don't need to keep products in stock, and you don't have to worry about shipping them to customers. Affiliate marketing is a way to earn money by helping companies sell their products or services. You get a piece of the profit for each sale made through your unique affiliate link or code. It's a popular way for you to earn money online without the hassle of creating, owning products or handling customer service.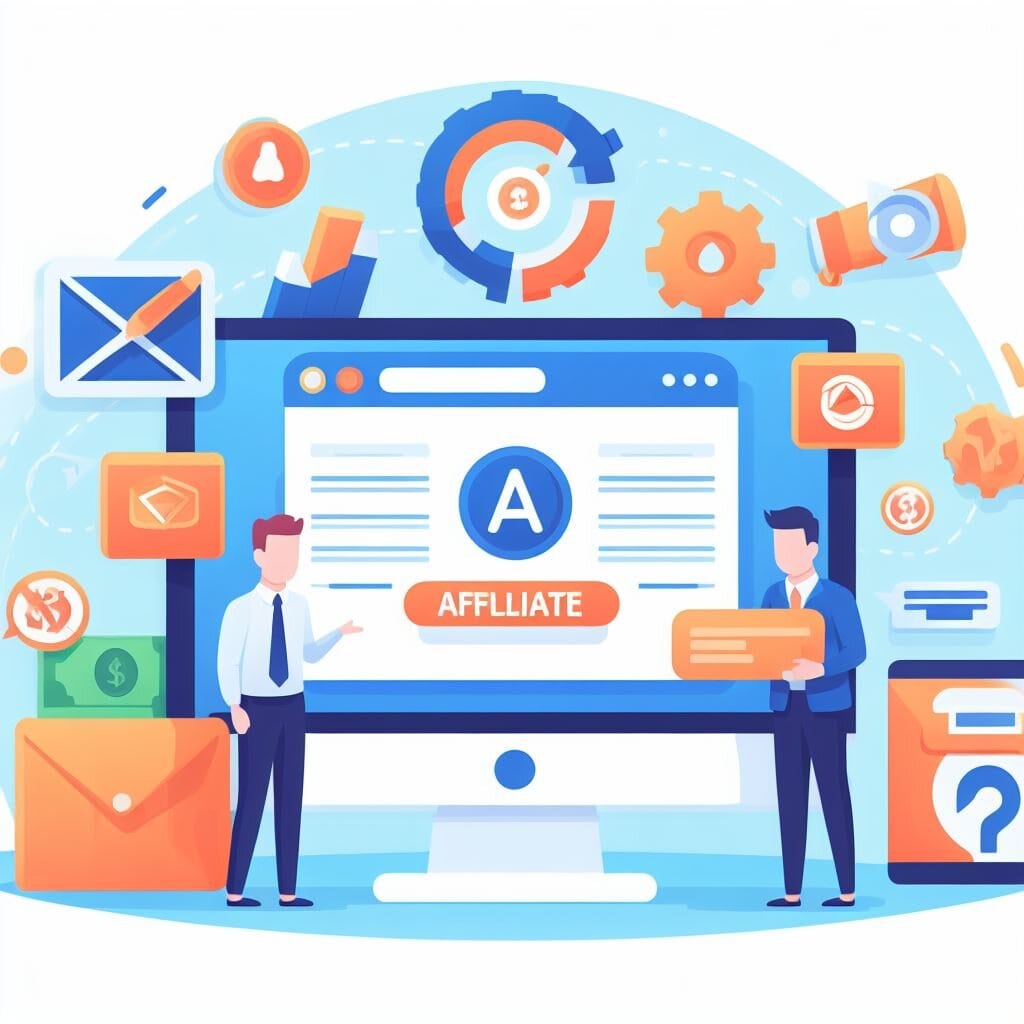 Here's how it works:
You need to find affiliate products related to your business or niche so that your online followers and readers can relate with. Oftentimes, its good to choose products you have used or products that can enhance your reader's productivity.
Sign up for an affiliate program in your niche, this process involves providing personal information and agreeing to the terms and conditions of the program. Some well-known affiliate sites are Clickbank.com, Amazon.com, and CJ Affiliate and Impact
You promote these products on your blog or e-commerce website. Each product has a special link (affiliate link) that connects to your partner's online store. You can use various marketing channels to promote the merchant's products or services. Common marketing methods include:
Content Marketing: Writing blog posts, articles, or reviews.
Social Media: Sharing products on platforms like Facebook, Instagram, or Twitter.
Email Marketing: Promoting products to subscribers.
Paid Advertising: Running ads on platforms like Google Ads or Facebook Ads.
Conversion and Commissions
When someone clicks on your link and buys something from your partner, you earn a commission. The commission can be different depending on the partner, but it's usually between 5% to 35%, or even higher for digital products. Commissions are typically a percentage of the sale price, and the exact percentage varies from program to program.
You don't need to worry about managing inventory, shipping products, or handling customer service. Your main job is to focus on marketing your online business through methods like social media, email marketing, or blogging.
In short, affiliate marketing is a hands-off online business. You just need to promote products and earn commissions without dealing with the nitty-gritty of product management and customer service. It's a low-risk and low-investment way to start an online business. To be successful, you'll need to create content or promotions that encourage people to click on your affiliate link and make a purchase. This can be done through blogs, videos, social media posts, and more.
Affiliate Marketing Pros
Low risk: No initial investment required
Hands-off business model
Affiliate Marketing Cons
You're responsible for driving web traffic to the affiliate link (no traffic means no money)
May need to spend money on advertising and marketing
Blogging
Another online business you can start with no money is Blogging. If you know a lot about something or like it, you can make money with a blog. Blogging is like keeping an online diary or journal that you can share with others on the internet. It's a way to write and publish your thoughts, ideas, stories, or information on a website. People who create blogs are called bloggers. Imagine you have a special notebook where you write about your interests, hobbies, or experiences.
Instead of keeping it hidden, you decide to show it to the world by putting it on a website. This website is your blog, and each page on it is like a new entry in your diary.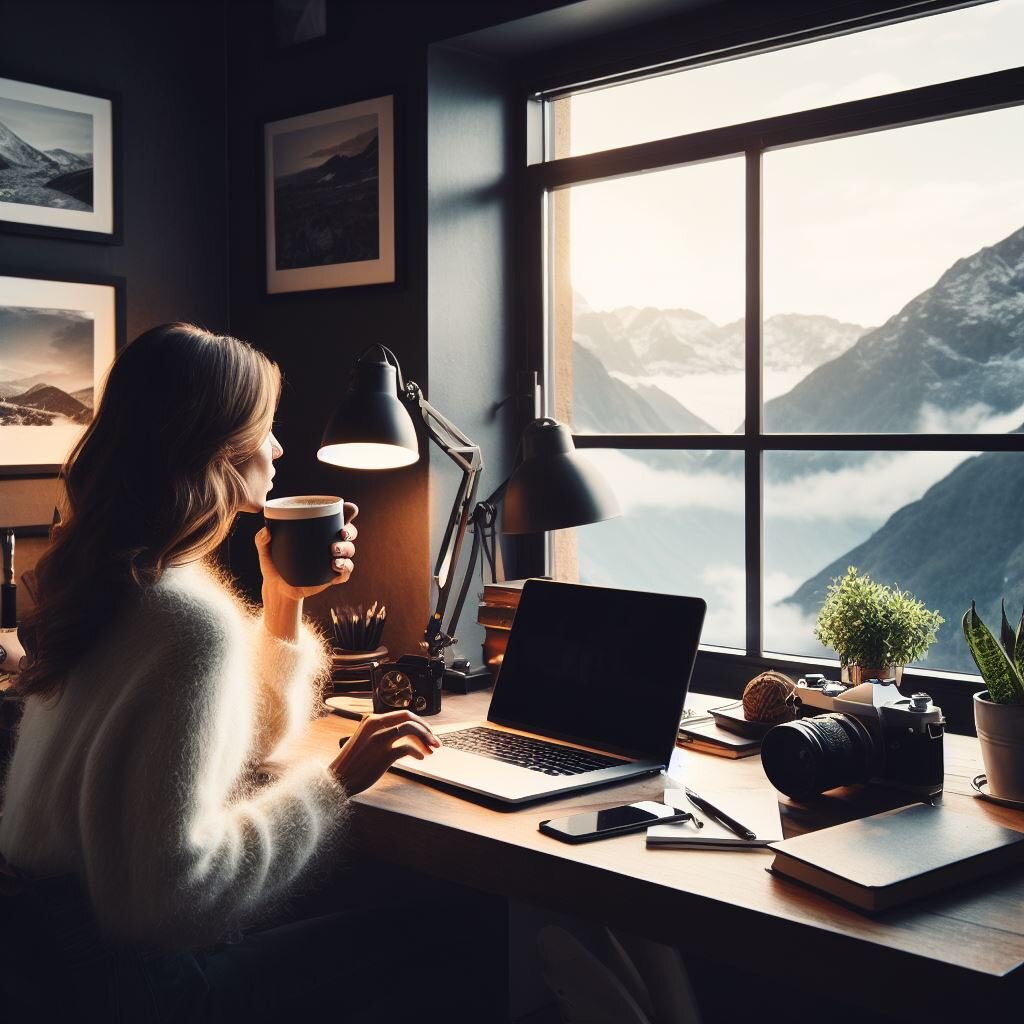 You can write about anything you like or have a passion for, such as travel, cooking, fashion, tech, politics, or even your thoughts on a specific topic. Others can read your blog, leave comments, and even share it with their friends. It's a fun way to express yourself and connect with people who have similar interests. You can use a free blogging platform like Blogger to start your blog, or you can create your blog using free and open-source CMS like WordPress and host the blog for a small cost, which I recommend.
Free blogging sites often have rules about what you can write and how you can make money. Here is my comprehensive step-by-step guide on how to create your own blog in under 30 minutes. You can create your WordPress blog using free WordPress Themes and enhance its functionality with plugins and with a hosting plan of less than $3 per month. 
Blogging isn't just about writing. You can also share photos, videos, links, news, and more, as long as it's related to your topic. The key is to create original, helpful content and post regularly to get noticed by search engines and your audience. Your content should be engaging, like how-to guides, top-10 lists, or commentary on your topic. 
You can make money from your blog in different ways:
Google ads appear on your blog, and you earn money when people click on them. These ads are relevant to your blog's topic.
Companies may pay you to write blog posts that promote their products or services. It's like getting paid to recommend something.
You can work with networks like Blog ads to display banner or video ads on your blog. You get paid when visitors click on these ads.
We already mentioned this method, you can promote products or services on your blog and earn a commission for every sale or lead that comes through your referral. Sign up for affiliate programs related to your blog's niche to monetize your blog. 
You can also make money on your blog by creating and selling digital products like e-books, online courses, or printables related to your blog's topic.
If your blog showcases your expertise, you can also offer services like consulting, coaching, or freelance work just like I did on this blog. I offer services, by helping small businesses set up open-source email marketing platforms like Mautic. 
To succeed in blogging you should:
Create interesting content that stands out.
Post regularly to keep readers coming back.
Be consistent with your posting schedule.
Though, you can make money blogging, but you can't always sell things with your content. Instead, focus on creating helpful content that your readers will like and that helps them solve problems; this will help them get to know and trust you. When they trust you, they might click on your ads or buy the products you recommend. Nowadays, people want authenticity on the internet and social media. If you do all of this, search engines like Google will notice you. Search engines like websites with useful content and will rank your site higher in search results. This is what content marketing is about.
It takes time to build a blog audience and start making money. Consistency, high-quality content, and understanding your audience are crucial. Additionally, it's important to comply with legal and ethical guidelines, like disclosing sponsored content, to maintain trust with your readers.
Pros of Making Money with Blogging
Very low start-up costs
You may work on your own schedule
Cons of Making Money with Blogging
May take a long time to begin making money
Creating and posting content can be time-consuming
Online Video
Another online business you can start with no money is creating a YouTube channel. Have you watched a video on YouTube lately? Most likely, you have! YouTube is a very popular website with over 2 billion people using it monthly, and they watch a lot of videos every day. It's not just funny cat videos, though. You can use YouTube to make money online. You don't need to make a video that goes viral, but if it does, that's a bonus. Instead, you'll follow a proven strategy to get lots of people to watch your videos regularly. You'll make interesting and helpful videos that people want to see.
This can be about anything you like, from "how-to" guides to talking about topics that interest people in your group.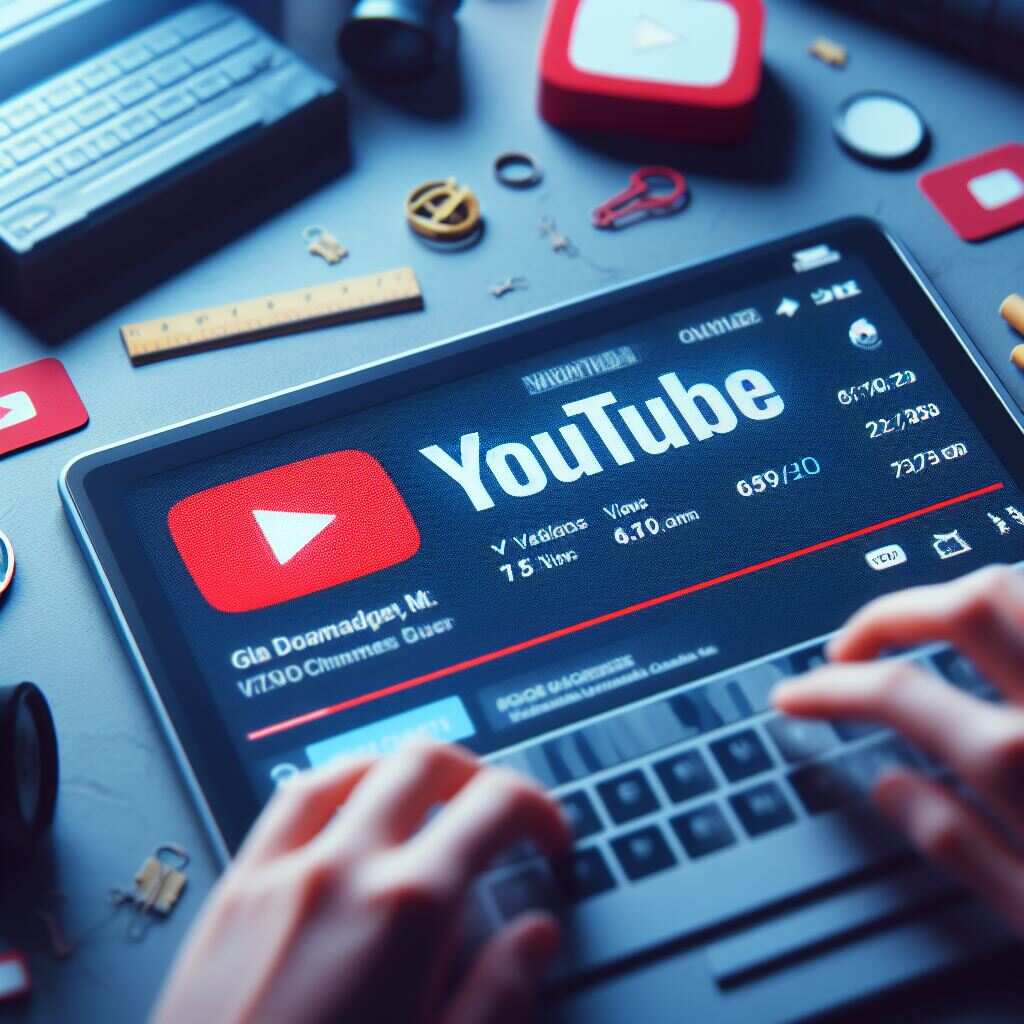 You make money through ads. First, create a YouTube account and upload videos. Then, turn on the option for ads in your YouTube settings. This allows Google to show short ads with your videos, like the ones you see when watching YouTube. You get paid when people click on those ads. You can also make money through sponsorships. If you have a lot of followers, companies might pay you to mention their products in your videos.
In this article, I create some strategies to make money on YouTube, it comes in handy to monetise your YouTube channel. 
Here are some tips to make your videos look good without fancy equipment:
Use your smartphone or a simple camera.
Make sure the lighting is good so everything is easy to see.
Ensure the audio is clear, without distracting noises.
Use basic editing software to add titles and fix mistakes.
Remember, your videos don't have to be super professional; they just need to be useful and interesting. Being funny can help too. To reach more people, share your videos on your Facebook page, Twitter, blog, and other places. Let people know you're making videos now. Besides making money from YouTube ads, you can also bring people to your website. There, they can read your product reviews, click on ads, or join your email list, which can lead to more sales.
Pros of Online Video
You can use your existing smartphone or computer
It works across several different niches
Cons of Online Video
Creating and posting videos can be time-consuming
It may take a while to begin making revenue
Sell Digital Products
When you run an online business, it doesn't always have to involve selling physical items. Selling digital products is another online business you can start with no money. One of the quickest and easiest ways to make money online is by selling digital information products. Digital products can come in different forms, but the most common ones are:
Audio: This is like a recorded phone call, interview, course, or anything that involves spoken words.
Video: It could be a recorded online class, a how-to video, or an interview.
Text: These are things you read, like ebooks, instruction manuals, or travel guides.
You can be very creative and make various types of content as long as it's interesting and helpful. No matter which type you choose, the great thing is that it's passive income. That means you earn money while you're sleeping because you put these products up for sale on your website. Customers can buy and download them at any time, day or night, automatically. All you need to do is occasionally check your sales to see which topics or products are selling the most, and then make more of those.
Pros of Selling Digital Product
Can bring in passive income once you put the product on the market
Can be a quick way to make money
Cons of Selling Digital Product
Creating a product takes some upfront work and time
You may need to invest some money initially
Start Your Online Business
Starting an online business with no money is indeed possible, but it requires dedication, creativity, and resourcefulness. While a lack of initial capital may present challenges, it also opens the door to innovative and cost-effective solutions. By leveraging free or low-cost tools and platforms, as well as your skills and expertise, you can embark on a journey to establish a successful online business.
However, it's crucial to remember that even with no monetary investment, there will be an investment of time, effort, and a commitment to continuous learning and adaptation. With determination and a well-thought-out strategy, you can turn your online business ideas into reality and gradually build your enterprises without a significant upfront financial burden. So, if you're passionate about a particular niche, product, or service, and you're willing to put in the necessary effort, don't let a lack of money deter you from pursuing your online business dreams. The digital world offers endless opportunities for those with the drive to seize them.