Blogging is a thrilling and profitable adventure that gives you an opportunity to share your world views, opinion, experience, knowledge, creativity and skills with your friends and large audience far away from your reach, the people that naturally you may not meet will be connected to you through your blog. It gives you a lifetime opportunity to make your voice heard in this ever-changing digital world. It makes you an authority in your chosen niches. Often times many people asked a question like how much does it cost to start a blog.
What is Blogging? (click to expand)

Blogging refers to the process of writing and posting images, videos and other media online to read, watch and engage with the content.
You too can join over 104 million bloggers in the world publishing about 4.4 million new articles every day, to share your creativity and knowledge and turn your blog into a source of income to make money online, the amount of money you make from blogging actually depends on how passionate and consistent you are with your blog. If you really want to get started in blogging this article will be an eye-opener to what you need to put in place to get started.
Blogging is a thrilling and profitable adventure that gives you an opportunity to share your views, opinion, experience, creativity and skills with a large audience. How Much Does It Cost To Start A Blog?
Click To Tweet
Disclosure: Please note that some of the links below are affiliate links and at no additional cost to you, I'll earn a commission when you purchase a product or service using my affiliate link, I'm compensated, which helps make content like this free of charge to you. Know that I only recommend products and services I've personally used and stand behind.
The Costs of Starting a Blog
Blogging is a serious business and deserves to be given the same attention we give every other business if not more. No one just wakes one day to start a business without counting the costs of how much the entire business process will cost and knowing if he has all it takes to start.
Since blogging is a business, we will be looking at the cost of starting a blog and all that should be put into consideration before getting started. I will list all the vital tools and resources needed to be successful in blogging. Some of the tools are a must-have for every blogger, like a computer with stable internet access. This article will give you a clue of what you need to be successful and how much it might cost you to get some of them, while some of them are free with an option to upgrade later.
Getting started with blogging shouldn't tear your pocket or break your bank account, if you have a computer already with stable internet access, starting a blog should not cost more than $300, with a high-quality web hosting plan, domain name, premium theme and free plugins.
Cost of Hardware for Blogging
The cost of starting a blog gets cheaper for you if you have hardware and gadgets necessary for you to get started in place before you start thinking of blogging. If you have a desktop computer or a laptop, a portable Wi-Fi device or a smartphone you can use to connect to the internet and take pictures.
But if you don't have any of these places, you will need to buy a reliable desktop computer or a laptop that can sustain you until you start earning with your blog. Though it depends on your budgets and your taste to decide the quality and cost of gadgets you need to get started with your blog, you will need to get a reliable system that can sustain you a long time till you start earning with your blog to upgrade. A good and reliable system will cost you around $150 to $300 and you can still get less if you can go for refurbish system in the market, the choice is yours.
A fast smartphone is also important for taking photos and can also be used for internet connectivity with your computer if you don't have access to the internet in your locality. A small corner of your room can be used as a working place for your blog, you don't need to rent an office to start blogging, you only need an office when you've already made and need to hire more hands to source content for you.
You also need to consider the cost of the internet in your budget. To spread your idea, expertise and opinion on your blog you need internet access which sometimes costs as low as $10 per month depending on your country and location. If you put all these together your initial cost to get started blogging is already around $400 to start on a low budget.
Cost of Domain Name and Hosting
I have read many articles online suggesting for newbies in blogging to start with free blogging platforms like WordPress.com or Blogger, these platforms are free but of course, they come with limitations. You're limited in the way you can design your blog, oftentimes you can't even monetize your blog because they are free and most time ads are placed on your blog for their gain. People view bloggers and blog posts that appear on free blogging platforms as unserious and substandard which most time turns visitors away and of course who will not run away from half-baked information.
Free blog websites are not good for you if you're serious about blogging and wants to make headway with it. You can opt-in for free blogging platform if you just feel to blog for fun but If you are a serious blogger and want to make a profit from blogging, you need a self-hosted platform like WordPress.org, where you can design your blog to your taste and monetize it the way like, and this is where the cost of domain and hosting comes in.
To start blogging on a self-hosted platform, you will need two major things: a domain name and a hosting server (A server is a computer that house your website's files to make it accessible for the world even when you're sleeping). Most web hosting companies like Namecheap, Hostinger, and Bluehost offers free domain name for the first year. Domain prices can range from free to $70 per year depending on the domain extension. For newbies in blogging, you start with shared hosting, good thing is that you can always upgrade as your blog grows.
Shared hosting plans start from $3 to $ 10/month, while VPS and dedicated hosting plans can cost from $25 to $150 per month. With less than $50 you can quickly set your blog on a shared hosting plan. Though, you must host your blog with a credible hosting company to avoid losing your files and epileptic down-time. You can get a good and cheap hosting plan for your blog with these incredible and trustworthy hosting companies Namecheap, Bluehost, Hostinger, and Hostgator. With any of these hosting companies, you're sure of 99.9% uptime on your blog without losing your reader to your competitors.
For a good discount on your domain name and hosting, you can click on any of the following links: Namecheap, Bluehost, Hostinger, and Hostgator. The links will give you up to a 60% discount on your buy.
Cost of a Theme and Blog Design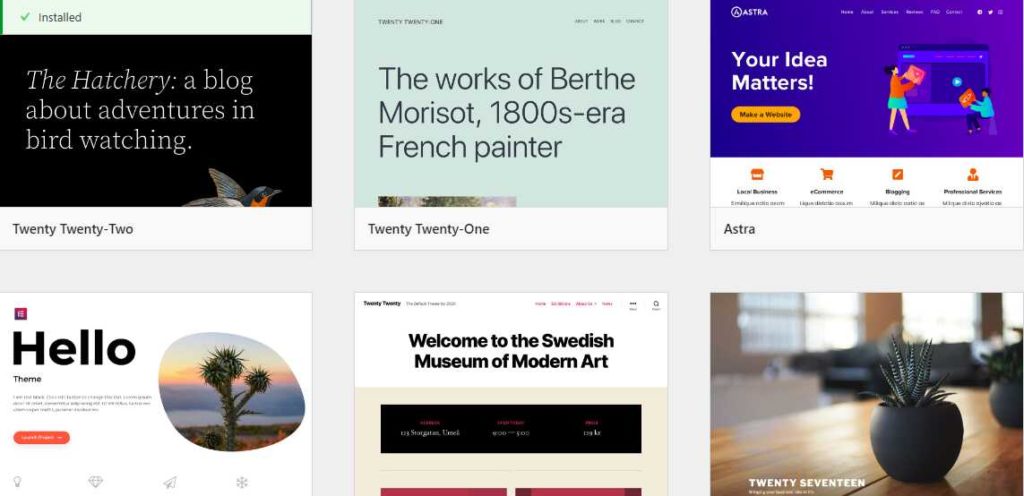 Designing your blog to the industry standard might cost you little money depending on your level of technical expertise. Of course, you can use free themes or templates and plugins to get started but those come with limitations too. Most free templates, themes and plugins don't allow full customization, there is always a limitation of some sort until you upgrade to the premium version. So if you're serious about blogging and want your blog to function to its full capacity, you need to buy premium themes from the beginning. You can get the best WordPress Themes suitable for blogging for around $56 to $200 with lifetime updates.
If you're un-budget you can go for a free theme like Astra, Generate Press, and Hello Theme from Elementor to get started and later upgrade to the paid version. You also need plugins to enhance the functionalities of your blog; you can get some plugins for free to improve the functionalities of your blog. You can get plugins for contact forms, social, sharing and other extra functionality you want for free; while some are premium ranging from $10 to $100 depending on what you want.
But if you don't have the technical skills to set your blog up by yourself, you will need to hire a website designer to do that for you which come with a cost. Some designers can charge you as low as $2000 to get your blog set up. You need not worry about that as I have put together a comprehensive step by step guide to build and design your first blog within 30 minutes without any hassle. In setting up and designing your blog there are unlimited options for you to choose from, you're only limited by your skills and budget.
Growing Your Blog with Compelling Content
Now that your blog is in place and go live, you need content to grow and attract users to the blog. That's why content marketing comes to play; creating or starting a blog is one thing maintaining the blog with creative content that will draw the reader's attention to the blog is another. Content marketing is about creating useful and relevant content meant for your readers and target audience.
Content marketing is a process that involves creating unique blog posts, videos, images, podcasts and other content marketing strategies for the sole purpose of servicing your audience's needs and promoting your blog. You stay relevant in blogging, your content marketing strategies need to be relevant to your target audience's needs and you must be consistent with it.
If you're very good at writing blog posts or coming up with content for your audience always, you may not need to hire a content writer or creator. That would save content expenses but if you are too busy to write and need to hire someone or outsources your content to an agency or freelancers, it can cost you as low as $0.02 per word. Most content writer charges per word, but you're sure they will research and come up with a topic relevant to your audience.
Meanwhile, content marketing without optimized SEO (Search Engine Optimization) is an effort in futility because millions of content are uploaded to the internet per minute, the internet is really a crowded market, and it takes Search Engines Optimization to crack the chance of ranking for the reader to lay hand on your content. Hiring a Search Engine expert can weary you being a beginner. Though they are plugins that come in handy to help you get started with SEO like the RankMath SEO plugin.
When SEO meet with good and compelling content on a blog, traffic comes to the blog becomes easy. RankMath is an SEO plugin with AI that helps your content rank well on Google search and in turn, increases your blog traffic.
To help your blog rank well in no time, you can as well take advantage of free keyword research tools like Keyword Finder or use the search finder below to search for the right keyword for your content.
Email Marketing to Grow Your Blog
Email marketing is one of the proven ways to grow a blog currently; it helps content creators to keep their readers updated about their new articles and content. Email marketing involves the process of sending direct and personalized marketing and promotional messages to people in large quantities for the sole purpose of educating the masses, generating leads or sales.
Email marketing is a powerful tool in growing blogs, it gives you an edge and helps you to keep in touch with your audience always. Building huge email subscribers are one of the targets of every blogger, email subscribers are the second most important thing in blogging after traffic. The number of subscribers you have in your list may determine how much you make in blogging because most times your subscribers turn out to be the first set of people to read your latest articles, buy your products or patronize your brand.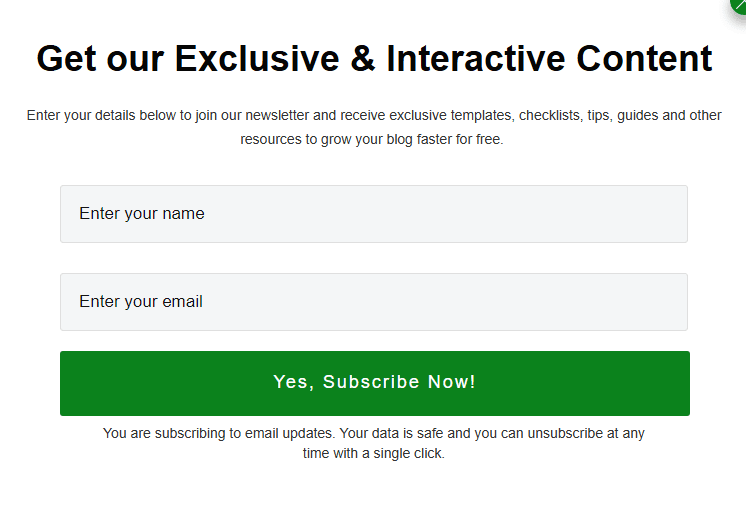 To effectively make use of email marketing; you will need an opt-in form on your blog. An opt-in form is an interactive subscription and email marketing form on a website that allows your users to subscribe for freebies or paid content on your blog. One option for adding an opt-in form to your blog is to use a lead generation WordPress plugin. There are many free lead generation plugins out there that you can use even though most of the free ones are limited, with a free lead generation plugin you may not be able to connect with your choice of email marketing platform.
The best lead generation plugin I always use is Thrive Leads. Thrive Leads is one of the most powerful lead generation plugins for WordPress; it allows you to collect your audience's email address without stress. In all, the plugin helps you optimize your lead generation efforts and turn your blog into a lead generating asset.
You also need an email marketing platform where you will be storing the emails addresses collected on your blog and sending them messages frequently. There are many options to choose from but as a starter, it's better to go with the one that will enable you to collect as many email addresses as you want without charging you for the number of leads collected. You can use MailChimp, MailChimp is all-In-One marketing, automation and email marketing platform that allows you to grow your email marketing without any limit.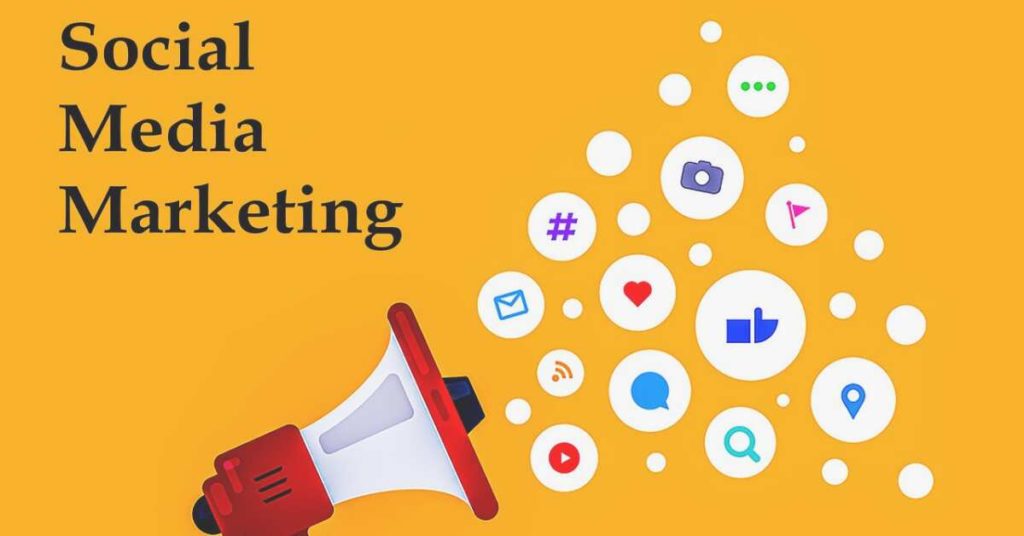 Finally, you need to put social media into consideration when planning to start your blogging journey. Social media is one the best way to attract traffic to a new blog since no one knows about your blog before. To attract traffic to your blog, you will need to be posting your articles on Social media platforms like Facebook, Twitter, LinkedIn, Reddit, Medium, or Quora.
Most bloggers over the year said posting articles on social media help them to grow their blogs faster and build a community of loyal audience than using any other means. Making use of social media marketing in your blogging journey will open the door of tremendous opportunity not only for your blog but also for you the owner of the blog. Social media exposes you to the world. For instance, Facebook alone has about 2.9 billion monthly active users, you can take advantage of such an enormous amount of people and drive traffic to your blog using social media marketing.
Using a social media marketing strategy to grow your blog can be tedious or time-consuming sometimes, especially when you need to research and create more content. You can post your articles or content to social media by yourself but if you consider it stressful there are many social media automation and management platforms you can take advantage of such as Buffer, Hubspot, Coschedule and a host of others. These tools will help you publish your content to any social media of choice flawlessly. To enjoy the power of social media marketing to the fullness, you need to run ads on your social media handles to reach a large audience.
Final Thought On How Much Does It Cost to Start a Blog
I have just shown you what you need to put into consideration before you get started with your blog, What I mentioned above may not apply to every blogger but all of them are important in getting started, The actual cost of starting a blog may vary depending on some factors such as; the budget of the intending blogger, the gadget needed, the technicality of the blogger, domain name extension, internet access, and some other factors. But the good news is that you can start small and grow big, you can start using free themes and plugins and upgrade when you start making money with your blog.
Blogging is good and can be a very lucrative way to share your opinion, expertise and experience with a large crowd without any restriction from anybody.  You can use blogging to make side money or use it as a full-time job. In all the question of how must does it cost to start a blog depends solely on what you want and how you want it.
If you find this article interesting, would like you to share it with your friends and drop a comment in the comment sections with a link to your blog, I always reply.