Leveraging the right digital marketing strategies is one sure way to generate viable leads and build a better brand reputation online. As a website owner who knows the power of the internet, you've asked yourself at one time or another how to generate more leads. When you attract prospective clients and convert them into someone who has an interest in your company's products and services online you are said to be generating leads.
A better definition of the lead generation I found is the one given by WebFX as the process of identifying, attracting, and converting people into prospects through outbound and inbound marketing channels, and lead generators. Common lead generation channels include search, social media, email, and your website.
Generating leads and building a better brand name online is a must for every business owner, millions of people search for terms, products, and companies that provide the services they need online, if your company name or product is not included then you're missing out greatly. No matter how unique and pretty your products are if no one knows about the product, such a business will surely fail just like many others that have failed because they can't woo clients and prospects.
In this article, I will show you different ways to generate more leads and increase your business's reputation online.
How To Generate More Leads And Build Brand Recognition Online In 2023
Click To Tweet
Disclosure: Please note that some of the links below are affiliate links and at no additional cost to you, I'll earn a commission when you purchase a product or service using my affiliate link, I'm compensated, which helps make content like this free of charge to you. Know that I only recommend products and services I've personally used and stand behind.
How To Generate Leads Through Organic Search And SEO
SEO is the process of increasing the quality and quantity of website traffic by increasing the visibility of a website or a web page to users on search engines. There are millions if not billions of users searching for items that are related to your company's products and services online currently. As a result, a large opportunity for generating more leads and building greater brand recognition for your business starts with proper Search Engine Optimization (SEO).
For new websites, you need to properly optimize your website to enable people searching for a business like yours to find your website quickly and easily.
SEO will also increase your chance of staying in front of your prospective buyers with your products or services always, and that will make them buy from you instead of your competitors. There's no limit to how profitable your business will be when your brand ranks high on search engines because people search for products or services related to what you sell each time. Your business website will come up, automatically turning the searcher into your customers. SEO is capable of generating massive online sales for your business if properly done.
Let's look at a single search result page for the "SEO plugins" query to buy online for example.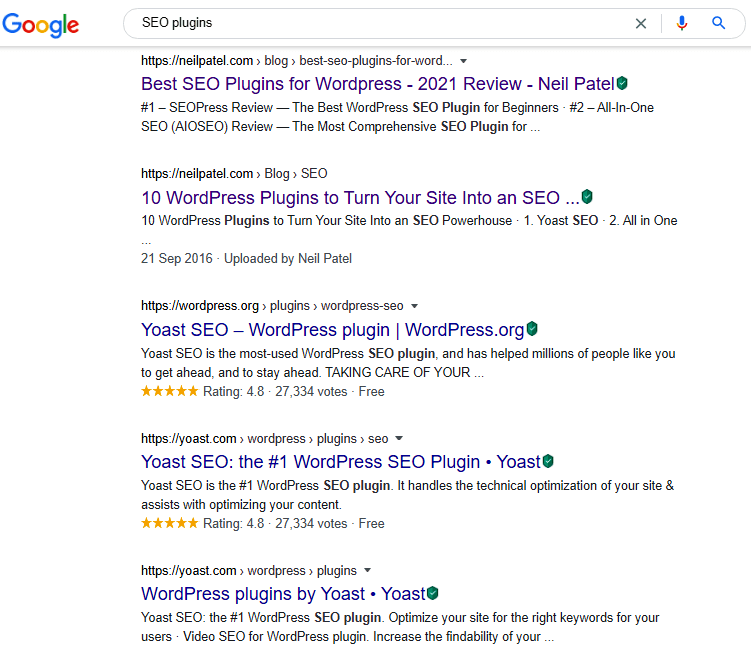 From the image above, you can see the number of reviews we have about SEO plugins. So, if I want to buy I will buy from the website that displays on the front page and forgets about the rest. Since leads mean more revenue, you need to do everything possible to generate more leads by making your product or service searchable so that you can turn the searcher into your regular buyer.
Get Started With SEO
To optimize your website, you will have to submit your website to Google and other search engines. These basic steps will get you started with understanding where your site stands with search engines and will enhance better communication between your website and the search engines.
Install Google Analytics
Step 1: To set up Google Analytics on your website, you will first need to have a Gmail account, if you don't have a Gmail account, you need to create one for yourself. The good thing about Google is that you have access to every Google product and service with your Gmail account. You will need to create a Google Analytics account by signup to the Google Analytics Sign-up page. Once you log on to the Google Analytics page, these menus will appear, you will need to click on start measuring and sign up with your Gmail account.

Step 2: Once you click on the "start measuring" button, another screen will be displayed requesting you to supply the account name. Choose a unique name as your new account name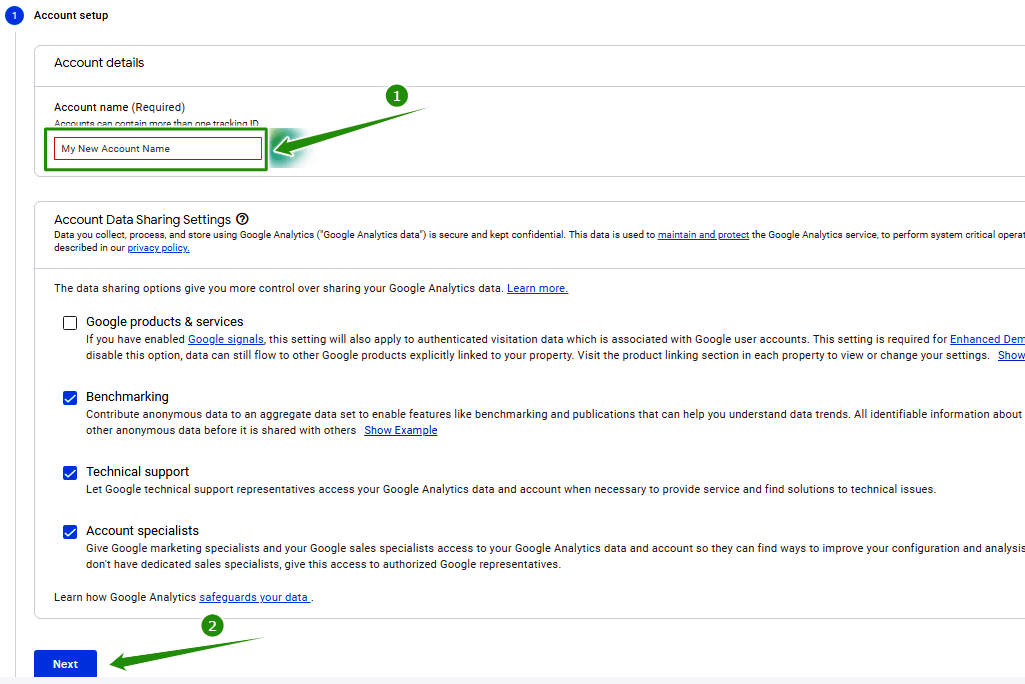 Step 3: Once you enter your new account name, scroll down to click next and you will be taken to a property setup page where you will enter your property name, you can use any name as your property name, select your reporting zone i.e. your country and your default currency. Then click the "next" button.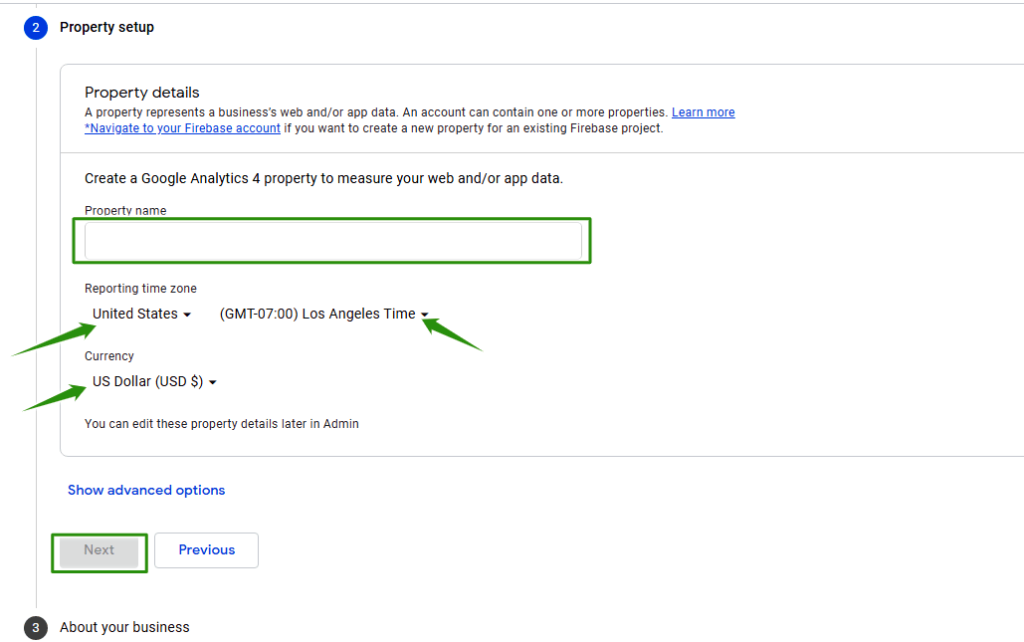 Step 4: Once you click on the "next" button, you will be taken to the business information page. On this page, you will be able to select the category your business belongs to from the dropdown menu; if your business category is not included, you can select "other" for your business category. Pick the appropriate size of your business, and then tick all the appropriate ways you want Google to measure your website information.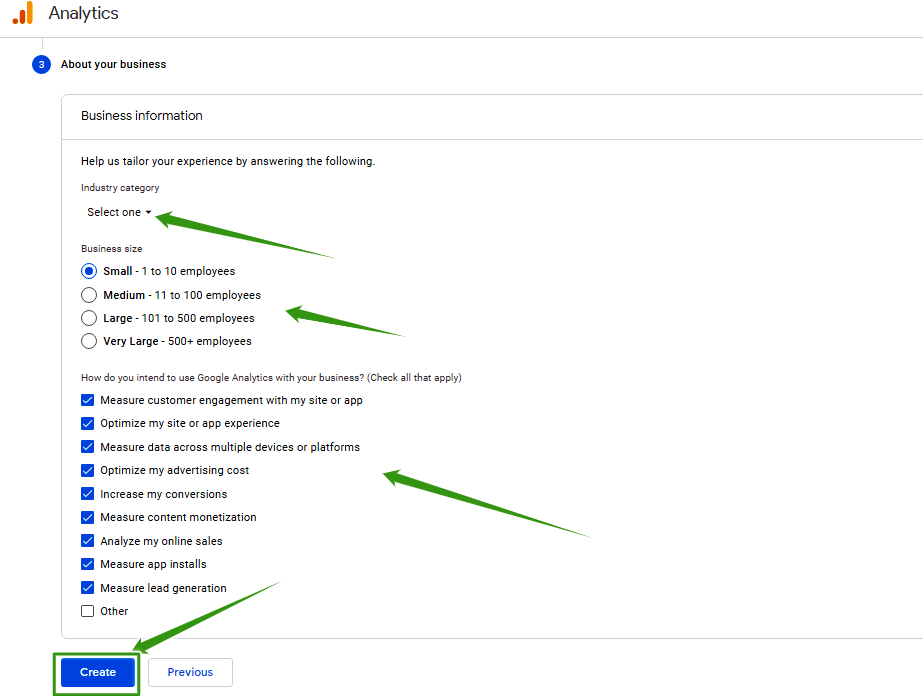 Once you supply the entire information, hit the "create" button to continue.
Step 5: The next thing to do is to select the platform you want to measure. Here we are going to select a website. Once you picked a website, you will be taken to a new page.


Step 6: On this page, you must enter your website URL and name. Once you've entered the correct URL and name click on the "Create Stream" button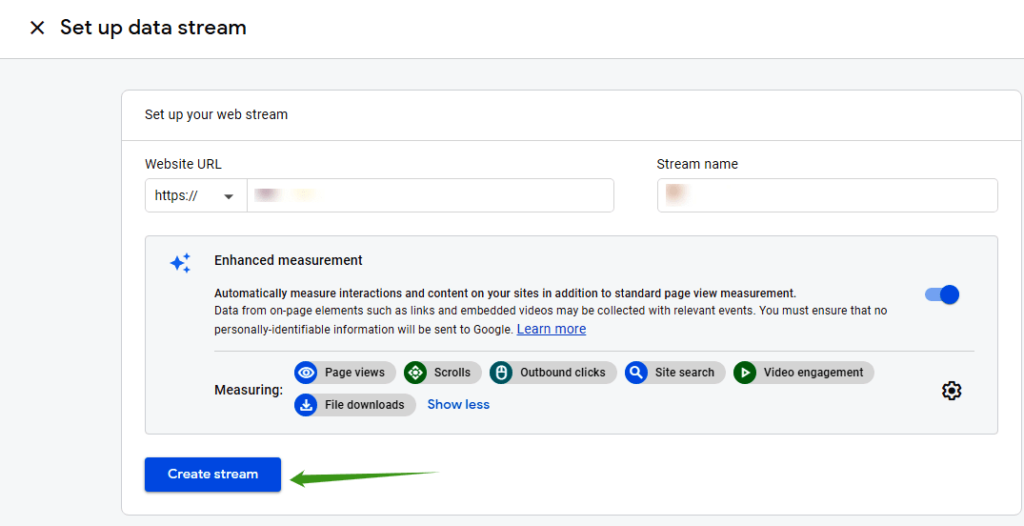 Step 7: Now Google has assigned a tracking code to you, you will need to locate the code from the page displayed. This tracking code will be used to track and report the analytics for your website. Just click it and carefully copy the Google Analytics code and insert it within the <header> Paste your Google Analytics code within this place </header> tag of your website.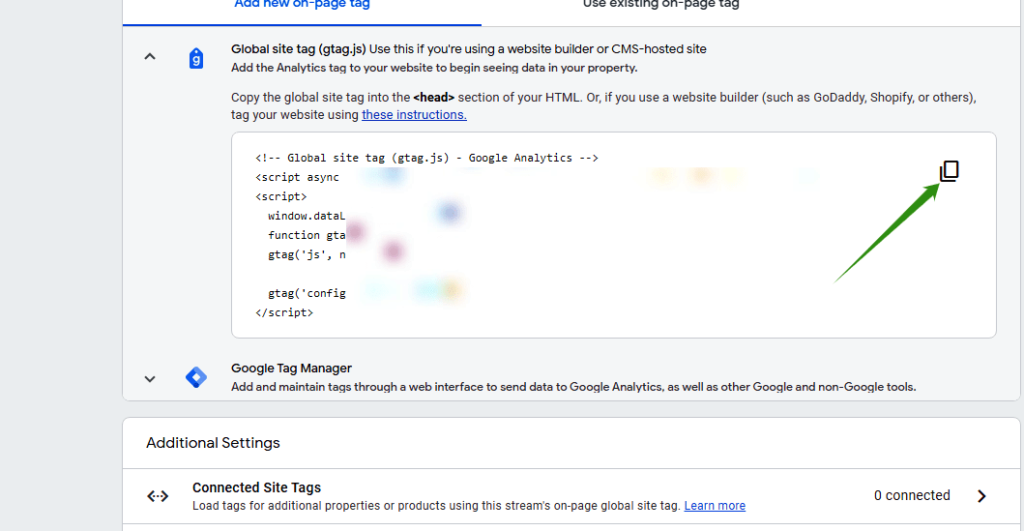 Set Up A Google Search Console Account For Your Website
Step 1: You will need to log on to Google Search Console enter your website domain name in the box and click continue.
Step 2: Copy the test provided and paste it into your server DNS configuration and click verify.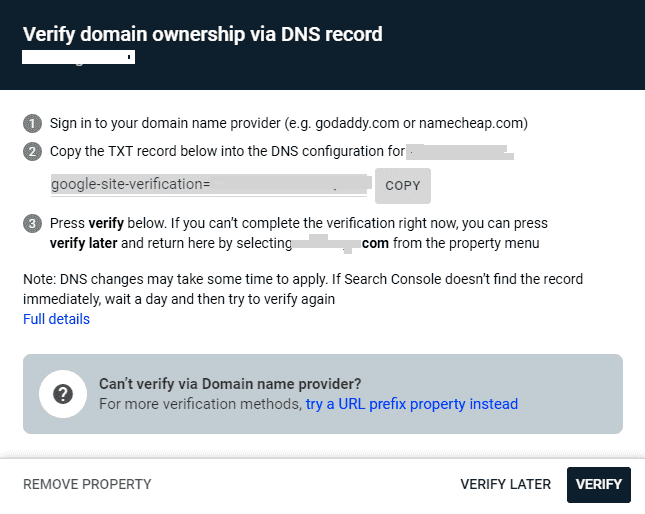 Link Google Search Console With Google Analytics 4 To Get More Insight Into How Users Are Finding Your Site Through Organic Search
Connecting your Google Search Console with your Google Analytics account will enable you to analyze your SEO rankings along with other Analytics data easily.
Step 1: Sign in to the Google Analytics account you want to connect with your Search Console account and click Admin at the bottom left side and then stroll down to find "Search Console Linking" at the bottom-right corner then click the Search console Linking as seen in the image below.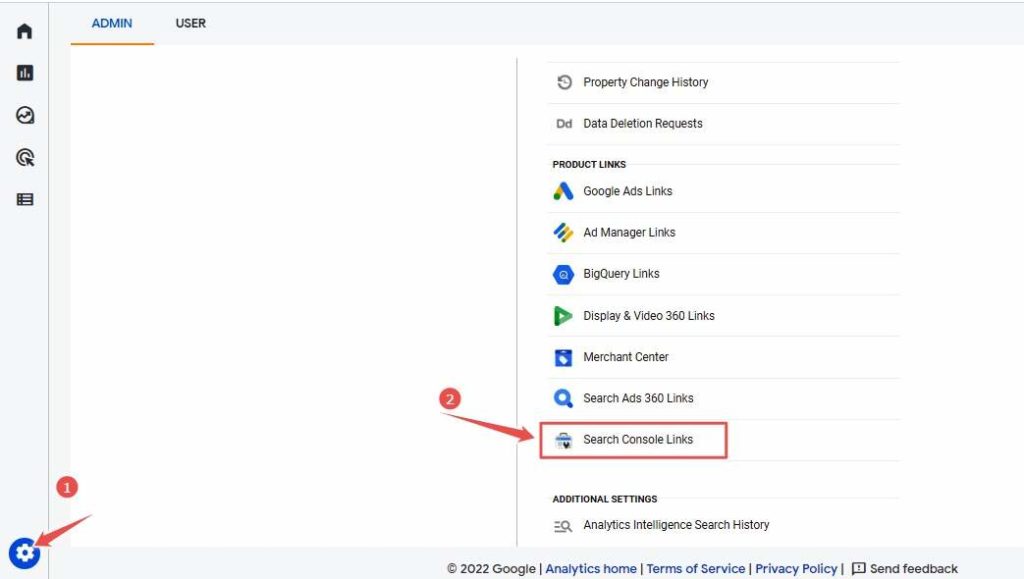 Step 2: In the property column, click the blue link button at the top right-hand side of the page as shown here.

Step 3: Click on the "Choose account" button to select the Google Search Console property you wish to connect to your Google Analytics account 4.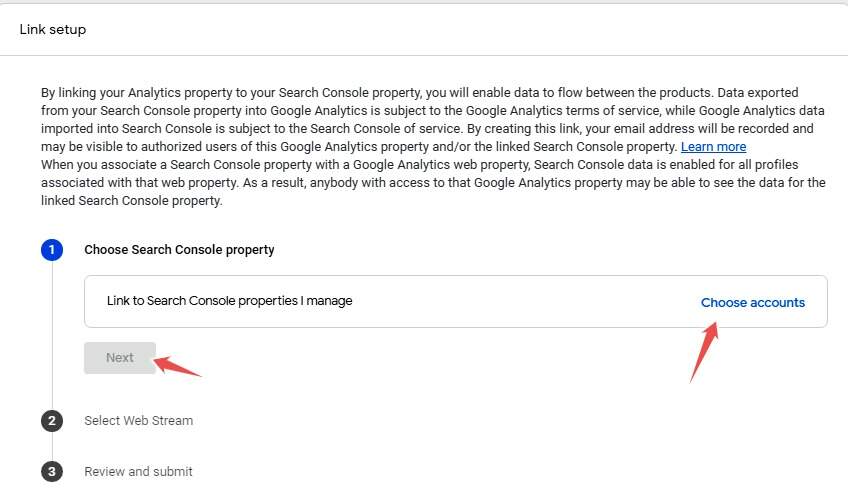 Step 4: A new list with properties where you are a verified site owner will appear. Choose one property and then click Confirm. You're only permitted to link one Google Search Console property with one Google Analytics 4 property/webstream.

Step 5: Once you have confirmed a property then you will need to select a webstream you want to link with that Search Console property. Click Select and then choose the stream
Step 6: Now, choose a data stream property you want to link to from the list that appears

Finally, you must review everything and click the submit button to link your property successfully.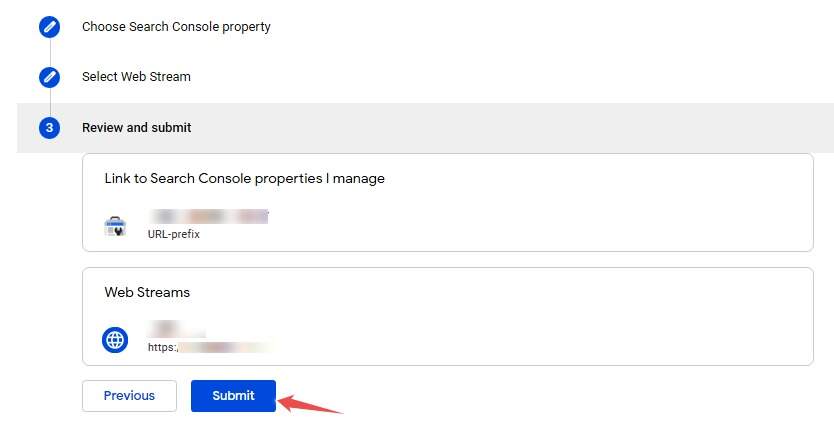 If you have followed the steps properly, you will be directed to a page with a green Link Created badge. This confirms that you have successfully connected the two properties.
Create A Robots.Txt File And Upload It To Your Website
A robot text file or robots.txt file is a must-have for every website. Adding a robots.txt file to the root folder of your site is a very simple process, and having this file is actually a 'sign of quality to the search engines.
A robots text file communicates with the search engines' web crawlers where they are not allowed to go on your website. Any files or folders listed in this document will not be crawled and indexed by search engine spiders. Having a robots.txt, even a blank one, shows you acknowledge that search engines are allowed on your site and that they may have free access to it.
To have robots text uploaded to your website root, you can follow this in-depth step-by-step article by Neil Patel on How to Create the Perfect Robots.txt File for SEO.
Installing Google analytics tracking on your website, and linking your Google Search Console account with your Google Analytics account will enable you to understand how your website users relate to your website and where they're coming from. Using such data will enable you to tailor content to represent the best products or services you are selling to the right consumers and help you figure out how to generate new leads and build brand recognition.
Onsite Optimization
One of the two major factors in search engine rankings is Onsite Optimization, popularly known as On-page SEO. Without onsite optimization, off-site optimization is futile. Onsite Optimization is the foundation of a website's SEO. This process includes a series of steps to ensure that your website is properly formatted so that it can be easily found by your users and indexed by search engines. Onsite optimization makes it easier for search engines to crawl your website and makes it a lot easier for your website to show up in the search engines for the keywords you have optimized your web page for.
Onsite Optimization can directly generate leads by making your web page easier for people searching for products or services related to your brand. Onsite optimization will also help build brand recognition as your business begins to become associated with terms or keywords users search for on search engines.
Every aspect of your website can be optimized to give your business the best possible SEO. Here are the most important elements of a webpage to boost your SEO and get your business found online quickly.
TITLE TAGS
Title tags tell search engines the title of each page. Title tags are where you should put the keywords for your web pages; the keywords affect how well each page will rank in search engines. You should write unique title tags for each webpage, using target keywords for which you want to be ranked. Ensure that your entire title tag is under 60 characters because the optimal length of a title tag is 55 characters.
META DESCRIPTION
Meta descriptions are the text that shows up in search engine results below the title tag and below the URL to the site. Meta description determines whether or not someone who sees you in the search results will actually click through to the page. Try to write a unique Meta description for each webpage, it's your opportunity to create a great marketing message that will entice someone to click. The entire length of a Meta description should be 155 characters to avoid being cut off.

HEADER TAGS (H1)
Header tags are HTML tags that help search engines understand how your text is structured and they are an opportunity to emphasize your keywords. When you display something unique on a webpage such as: About Us, use h1 and h2 tags with appropriate keywords.
ALT TAGS
Alt tags are Html tags that allow you to specify the text to describe website images. Without an alt tag, search engines won't have any idea what an image or photo on a webpage is about. "ALT TAGS" allows search engines to understand what images represent and will help you rank for keywords used to describe various images on your webpage. Get your webpage images found on Google Image search and other search engines by using alt tags on all your relevant images.
INTERNAL LINKS
Internal links are links from one page to another page or resource, such as an image or document, within the same website or domain. Take time to link all your pages, posts, or category together using the right keywords. If you have pages or sections buried in your domain deeper than that, consider linking to them from your main navigation or an applicable category. Linking your web pages and posts correctly internally will get you to rank higher in search engines.
MAIN SITE NAVIGATION
The main navigation of your website is an important area that search engines use to determine what your website is all about. It is very important to use keywords related to your business to describe what your business is all about accurately.
EXTERNAL LINKS
External links, also known as outbound links, direct your website users from pages on your website to other websites on the Internet. Unlike internal links, which send users to other pages within your website, external links send users to entirely different websites on the internet. If another website links to your website, it is considered an external link.
When you are writing articles on your website ensure you link your content to more relevant websites on the internet. It increases your website value and encourages backlinks. No matter how great your website's content is, it can never contain all the relevant information your users are looking for, you need to link to other relevant pages on another website for more helpful information about a particular subject. By linking your website's content out to other helpful content, you can increase the value of your website on search engines, provide your visitors with more relevant content and make the internet a great place to be.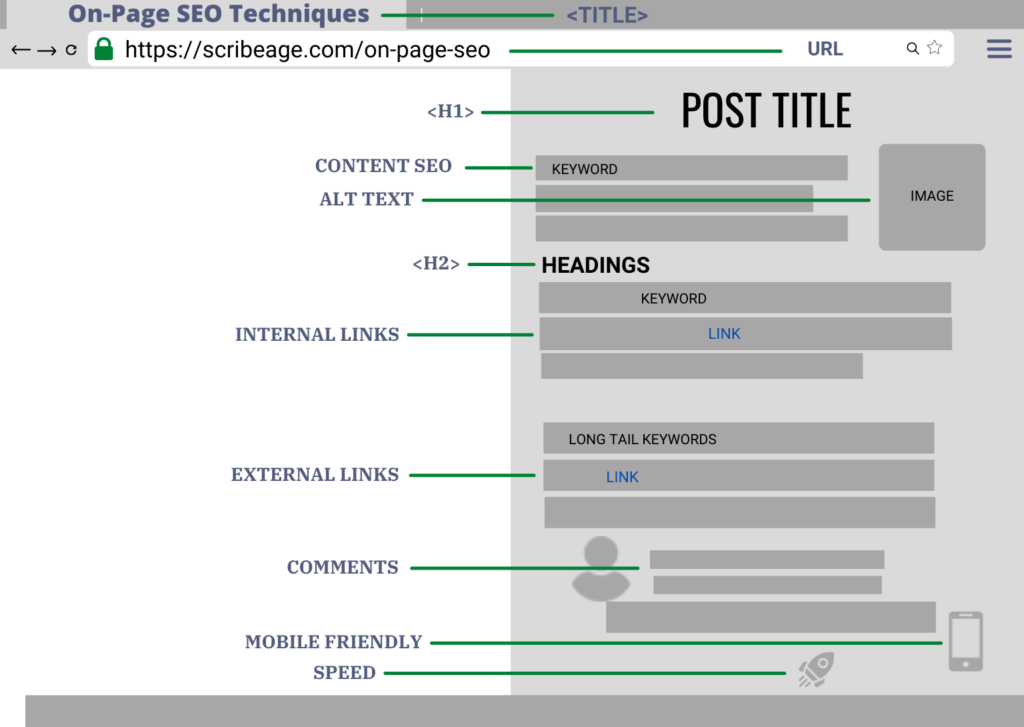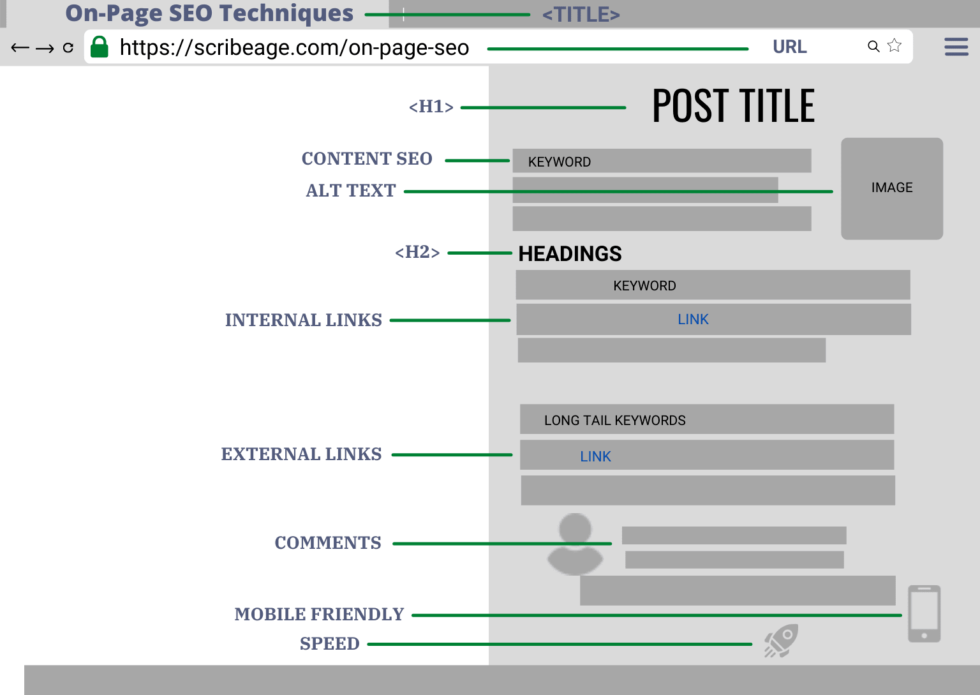 Every website must be optimized for SEO to rank well on search engines. If your website content follows the above tags, your website will be well-optimized for SEO. If your website is on WordPress, you can take advantage of the SEO plugins like RankMath to optimize your website and its content for SEO.
I always recommend RankMath for WordPress users because, since its introduction into WordPress, it enables the user to take their Website SEO into another dimension, you can conduct your own SEO audit with other impressive features all in the free version. While the premium version gives you the ability to become an SEO expert in no time. The plugin is easy to install with easy to follow wizard setup.
Link Building
Link Building is one of the strategies used in search engine optimization (SEO) because links send signals to Search Engines that your site is a quality resource platform worthy of citation. Once you've created some compelling and valuable content on your website, the next thing to do is to share and market it, when marketing your content right, you will attract social shares, increase your search engine visibility and build links back to your website.
Link building is important because it is a major factor in how Google ranks web pages. So, to be ranked higher by search engines, you create link relationships with authorities' platforms – Platforms that are reputable for accurate information and enough traffic. Remember, you should choose sources within your website niche because links from sites that are within your niche will give more recognition to you than any random links.
Here are some best practices and simple strategies to build a lot of links back to your site.
Content Creation & Promotion
Create compelling, unique, high-quality content that people will naturally want to reference, link to, and tell people about it. Remember, no one will know it existed if you don't tell people about it. You have to spread the word before you can expect anyone to find your content and link to it!
Identify your industry influencers, such as bloggers with a large number of followers, and put your website, product, or service in front of them. Closely follow their online presence until you will have an opportunity to reach out to them.
Links from Friends & Associate
Ask people you know and people you work with to link to your site. Remember that relevance matters; links from sites that are in the same general industry or niche as your site will have more value than links from just any other site.
A report conducted by the expert at WebFX showed that links from other authority sources have a greater impact on your rankings on Search Engines than a link from a small or newly built website. But it's not easy to have such links as a beginner. Natural and organic link building can be a very difficult and time-consuming process it can take a while to build a lot of links but it is worth it, so be patient and don't engage yourself in link shortcuts like buying links (Black Hat SEO) it's against Google's guidelines and can be devastating for your SEO.
Content Marketing
Content Marketing is a form of marketing that involves the creation, publishing, and sharing of valuable content online (such as videos, blogs, social media posts, etc) to targeted audiences. Now that you have optimized your webpage, it's time to give valuable content to your customers. Of course, contents play an important role in any marketing strategy. There's no how you want to market any product or service without harnessing content.
Content marketing has become one of the most powerful digital marketing strategies for businesses. However, when it comes down to developing your strategy, it can be difficult to decide which types of content marketing you want to use to generate leads and grow your brand.
Below, are the top high-performing types of content marketing that can be used by your company to generate leads, boost sales and build better brand recognition.
BLOGS
Blogs are an effective way to provide valuable content to your target audience and in return generate leads and gain more organic traffic back to your website. Blogging is the most popular form of content marketing for businesses. Of course, Blogs are one of the best ways to improve SEO and drive more organic traffic to your site. Blogs also allow you to advertise your new product or showcase what your company is working on to your potential consumers.
Blogs help small businesses compete with the big brand because when consumers search for any related products or services online, their business comes up and that gives them the advantage of turning the searchers into customers. Businesses with blogs have a greater chance of ending up on the first page of Google and that increases their leads.
Not only does blogging help improve your SEO, but a sure way to generate leads and build a good relationship with customers. Set up a blog on your website if you haven't and publish compelling, unique, and high-quality content regularly. Write articles that will interest your audience, and be of help to your readers. The more valuable the contents of your blog are; the more likely people will be to consider your brand when they are ready to purchase. So, be creative enough while writing your blog posts.
However, if you must use the blog to improve your content marketing, generate leads, and build your brand, you'll need to do the following.
Find a niche you need to cover in your blog
Do some keyword research to see if the topic will still be relevant in years to come.
Find what your competitors write about and come up with a better idea
If you must generate leads online and your brand becomes a household name, your business needs to get serious with blogging. If your business doesn't have a blog yet, you can follow this step-by-step guide to start your blog.
VIDEOS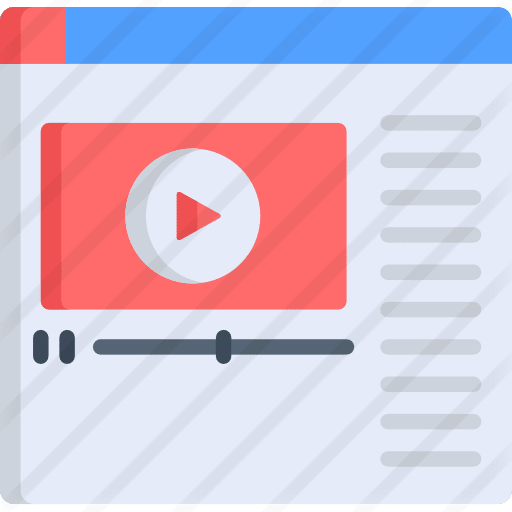 According to Statista, 27.2% of online viewers watched more than 10 hours of online video on a weekly basis in 2020 alone and that's expected to increase greatly.
Internet video viewers account for 80% of all Internet traffic globally in 2019 and that's expected to increase to 82% by 2022. That is about a 64% increase from 2014-Cisco
If you want to remain competitive in this ever-changing digital world, it's important that you find a way to grab your target audience's attention and engage them quickly with videos. Consumers today are viewing more video content than ever before. In fact, one-third of all online activity is spent watching video content. Video is a sure way to generate leads, reaching and engaging your target audiences no matter the industry you are in. As Forbes nicely put it "Nothing seems to capture people's attention and passion as much as online video."
Video is a great content marketing tactic for small businesses because it provides an appealing return on investment (ROI). Every industry should take advantage of videos in marketing its content. Video is a good strategy for getting content to millions of people without struggle. If you are not using videos yet in marketing your content, it's high time to join the moving train.
However, before you just start making videos, ensure you're ready to be brief and keep your audience in mind while thinking about the video content. You must first figure out what type of stories you want to tell, do you want to showcase problems your product or service can solve? Or do you want to explain how your product can work without human effort?
If you'd like to harness the power of video to generate leads and build a brand you will need to consider the following.
What types of content and topics will appeal to your audience most
Your video must not be too long so that you won't bore your viewers; because you only have a couple of seconds to grab the attention of the viewers.
Make the video as catchy, compelling, and clear as you can.
Use the right keywords that are related to your brand alone in the video.
Embed a call-to-action button that will link back to your website in the video
WEBINARS
Webinars are an excellent method for generating leads while providing real value to your audience. A Webinar is an acronym for Web-Based Seminar; a Webinar is a presentation, lecture, workshop, seminar, or collaborative meeting that is transmitted over the Web using video conferencing software such as WebinarJam. A key feature of a Webinar is its interactive elements, the ability to give, receive and discuss information in real time.
Webinars are the future of content marketing. Webinars are one of the many ways to build credibility, earn customer trust and loyalty, and develop the audience that'll become your customer base. With the right platform and great content, you can use webinars to build a reputable brand for yourself that will ultimately lead to sales.
What to keep in mind as you create a webinar:
Scheduling:
The first thing you need to do before scheduling a webinar is to understand when your customers or intended webinar audience are active online. It's reasonable enough to schedule your webinar to hold in the morning, preferably during business hours around 10 or 11 am, most attendees will be active online and you are sure they aren't tired from the day yet.
Length:
Don't bore the attendees with lengthy webinars, you should be able to start and finish your webinar in about 30-45 minutes so that the attendees can easily accomplish a quick win after watching and making contributions. Studies show that audiences feel overwhelmed easily by tool-long webinars.
Choose a topic that interests your customers:
Choosing a webinar topic is not rocket science, all you need is a deep understanding of your audiences, who they are, and the challenges facing them. Knowing the problems your audience needs to solve will give you a clue about what your next webinar topic should be and how to prepare it. Come up with a topic that attracts and solves the problems of your ideal customer, once they understand the problem to be solved, introduce how they can go about solving it.
Impart – Don't Sell:
A webinar is a place to teach your skills not an opportunity to market your products to your audience. Use the webinar to show attendees the knowledge you possess or the knowledge with which your company operates, instead of displaying your company's products for sale. Teach your audience how to solve a particular problem they are facing by presenting viable solutions to the said problem. By teaching your audience a skill through your webinar, you expose them to your expertise and make them more likely to hire you to solve their problems in the future.
INFOGRAPHICS
Another one of the most valuable types of content marketing is infographics. Nothing catches the eye like an infographic, you can use Infographics to organize and visualize data in a more compelling way than words can say. Infographics are great and unique content formats to use if you are trying to share information in a more unique and easy way to understand for your customers. Infographics help businesses educate their audiences and provide useful information that can add value for leads and customers.
Infographics are more than just pretty pictures. They can also help explain complex information by breaking it down into visual bits and pieces. "Infographics can make even the dullest of topics look interesting- Mahnoor Sheikh
Infographics help your audiences to visualize data such as statistics so that they can have a better idea of why something is valuable or how something works. Companies that know how to convince the client with eye-catching Infographics will generate leads, increase sales and build a better brand. If you choose to use an infographic to attract and engage your audience, then you must consider the following:
You must choose a topic that suits the infographic
The title must be relevant to the content inside.
Add statistics to support your topic.
WHITEPAPERS
Whitepapers are leads-generating tools that are written to attract visitors to your brand. According to Wikipedia "A white paper is an authoritative report or guide that informs readers concisely about a complex issue". Whitepapers help your users understand an issue, solve a problem, or make a decision and in return capable of generating leads and building brand awareness for your business. Just like a blog post or website content, white papers are often used to generate sales leads, inform and persuade potential customers and build a unique brand.
Whitepapers are apt tools in content marketing because it opens the door to the opportunity to demonstrate your company's depth of knowledge and raise the visibility of your brand. A B2B company can use white papers to argue how their products or services are superior to others in solving problems and also showcasing their brands' latest products to the vendor. White papers can as well be used to collect information from consumers, to know how better to keep in touch with them. If someone has seen your whitepaper, chances are they will work with you or buy from you in the future.
What to consider when creating White Papers that will generate leads.
Write about the topic you know well
Write about a topic that solves a problem
Make the content significant
Create a great landing page where viewers can access your whitepaper.
CASE STUDIES
A case study is another great tool in content marketing. Case studies are customer testimonials that illustrate how your business has helped a specific client or customer become successful. Or how your business has helped a certain client achieve their life's biggest dream. Businesses can use case studies to highlight special applications or uses for their services and products. Consumers like to hear what others are saying about your brand or how your brand has turned things around for good for others. Case studies help consumers to understand how your business can add value to their lives or businesses.
In a recent study conducted by an inbound marketing firm Hubspot 13% of marketers name case studies as one of the primary forms of media used within their content strategy. Hubspot hypothesized that only visual content, blogs, and e-books outshined case studies in content marketing.
Valuable content like case studies will help your business generate new leads and build trust and good relationships with consumers. However, if you plan to use case studies as part of your content marketing on your website, eBooks, blogs, or other channels, it's important that you carefully choose the consumer you want to use their real-life experience with your product as a case study. You should seek customers' permission before using them as a case study and strategically choose those customers from who your business has benefited in a significant way.
With dozens of social networks worldwide, with more than 3.6 billion users worldwide in 2020 alone, the number is projected to increase to about 4.41 billion by 2025. Social networking is one of the most popular digital activities in the world currently, and there's no doubt that your audience is surely active on at least one of the social media platforms. Leveraging the power of social media to engage your audience can provide quality leads, increase sales and build substantial brand recognition in the long run because on average internet users spend 144 minutes on social media daily.
Companies that don't invest in social media to build brands online are missing out on a lot and also giving the competitors the opportunity to take their clients. Social media is one great marketing channel that's capable of adding unprecedented value to your company online as well as generating new leads and building good customers relationship that you have never had before.
A company that uses social media to engage audiences tends to build a formidable industry such that it will be hard for competitors to break, stay in front of potential customers consistently, identify competitors' weaknesses, generate new leads, and build greater brand recognition among a wider target audience than would be possible with more standard marketing tactics.
Advertising on Social Media
Social media advertising is one of the surest ways that small businesses can generate leads and build a greater brand even from the first day. Though there are dozens of different marketing strategies, only one can bring in consistent leads and sales from day one: "social media advertising". Social media provides a wonderful opportunity for businesses with limited budgets to reach out to millions of customers through paid ads. Paid advertising strategies on social networks like Facebook's sponsored posts, Twitter's promoted tweets, and LinkedIn's sponsored update allow businesses to constantly stay in front of billions of potential buyers daily, even with a limited budget.
When paid ads align with the user demographics on the social platform, social media advertising can provide huge increases in conversions and sales with a limited budget. Some of the content companies can share and sponsor on the social network to build a brand and generate leads are high-quality blog posts, infographics, webinars, seminars, eBooks, white papers, case studies of your clients, and of course well thought video content.
Benefits of Advertising Through Social Media
Grow your sales and your fan base at your pace.
Use customer-generated content for ads (which perform better, too!).
Better target new and returning customers (so you waste less money)
A/B test on the fly, using platform analytics to determine winners
Types of Social Media Platforms to Advertise:
There are dozens of social media networks out there some are well-known while others never gain ground. But to benefit from huge audiences on social media, it's best to start with the most popular platforms, then once you have profitable systems running, you can look at allocating a percentage of your budget toward more experimental campaigns. In 2023, there are 7 different social media channels you can use to strategically generate leads and build a substantial brand.
Facebook Advertising
Facebook is the king of social media networks currently, with over 2.7 billion monthly active users as of the second quarter of 2020. Facebook hosts over a quarter of the world's population, providing advertisers with an unparalleled opportunity to reach virtually anyone and everyone in the world. You can use Facebook to generate leads, build your email list, and turn your ads into traffic generators. When it comes to building a better brand and generating leads Facebook is an apt marketing tool to use.
Instagram Advertising
Instagram is another great platform for advertisers, it boasts over 815 million monthly active users. Instagram is a photo-sharing platform if your business must capture the mind of your audience, you must create high-impact images that tell a story. You can use Instagram as a brand-building tool if you have good followers and post beautiful images and videos constantly.
Instagram active members' age ranges from 18-34 years with a larger percentage of women, If your products and services are in alignment with the targeted audience in that range then Instagram will be the best ad choice for your business. You can link Instagram ads directly to your product page or other landing pages on your website which in turn generates leads for your brand.
Twitter
Twitter is another popular social media platform with over 350 million monthly active users. With such huge users on Twitter, you can easily connect with your followers and others on the platform. Twitter is a social media platform good for B2B and B2C, Twitter can easily make you locate people who have similar interests in your business which can help grow your business and generate leads for you. All you need to do is follow the people or companies who are in the same niche as you. Through this, you can build your following and develop long-term relationships with them that can lead to tremendous sales.
You may not really need money to promote your business on your Twitter account but you need to establish your expertise in your field by frequently tweeting tips in your chosen field.
Pinterest
Pinterest is another powerful social media platform that can show your brand to the next level and generate leads for you. With 450 Million active users, Pinterest is a better social media platform for your business if it's targeted towards women, because according to sproutsocial 78% of women online are active Pinterest users, while 34% of them are between the ages 18-19 and 28% of them are between the ages 30-49 which is a good advantage for any female-focused brand. Pinterest will be a better social platform for your business if your company have a visual product or offer services that have to do with women and relies solely on visual just like Instagram.
LinkedIn
LinkedIn is a high-tech networking platform where Business-to-business connections and shares ideas and opportunities to grow their brand. LinkedIn has an estimated 227 million monthly active users. If your business is B2B you tend to generate quality leads and better brand recognition on LinkedIn than other businesses.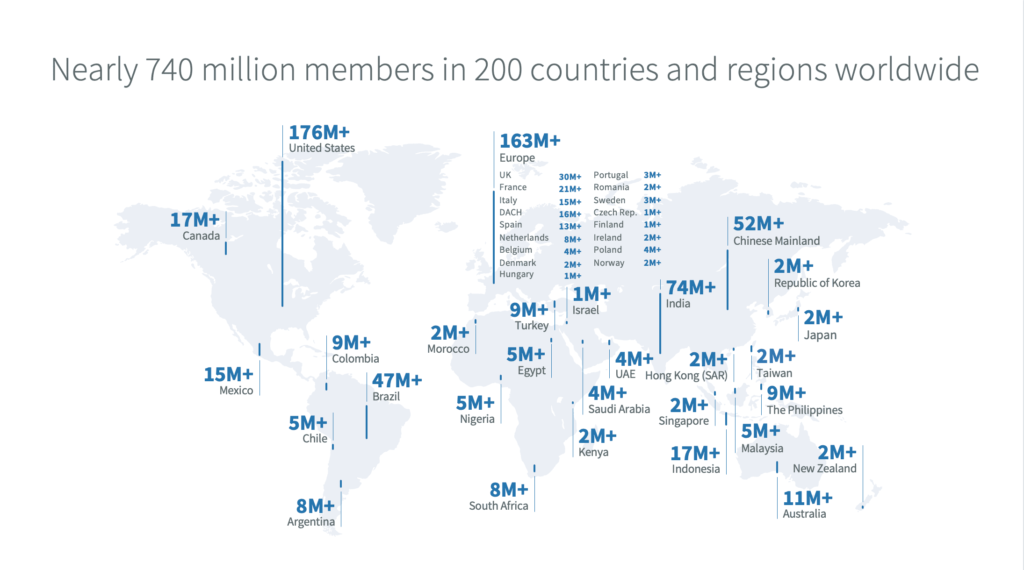 LinkedIn is a good source for discovering and generating leads and generates more effective leads for B2B businesses than Facebook and Twitter-Hubspot
Regardless of which platform you choose to engage on the social network, it is worth remembering that these platforms were created with users in mind, not marketers. Therefore, the brand that creates more integrated, compelling, and high-quality content will have a better chance of generating high-quality leads and brand recognition.
TikTok Ads
TikTok is the most downloaded social media app currently in the world. TikTok Advertising is one of the most potential marketing channels you can rely on to leverage your business growth, reach an unprecedented number of potential consumers, and generate more leads. Several brands are now using TikTok to generate leads and build brand recognition. Brands also leverage hashtags, similar to other social media platforms, to promote their TikTok marketing campaigns. Your brand can leverage the power TikTok marketplace to partner with influencers and TikTokers with massive followers to promote your brand with just a 15-second TikTok video format.
YOUTUBE MARKETING
Like I said earlier under content marketing, one of the best ways to generate leads and build greater brand recognition is to include video in your business' marketing efforts. Because consumers now watch videos online more than ever before especially on YouTube, you can use your business's videos to reach potential customers and have them take the desired action. You can use this powerful video marketing tool to send traffic to your website that will help you build a better brand across the internet.
All you need to do is to take the time and effort to strategize ways to perfect your business' YouTube presence. With YouTube videos embedded on your website, you will build a brand recognizable in more areas of the internet while also bringing in new leads.
A large part of using YouTube effectively to generate more leads and build greater brand recognition is to make videos that have unique and captivating content. You can capture the mind of new potential customers while keeping your brand in the heart of the old customers with interesting and unique videos on YouTube, all you need to do is embed the videos on your website and then drive users to your business.
You should understand business differences and video content for each business should be different. So, taking the time to understand what your customers want and figure out what will draw the most people to your content is a necessary step that each individual business needs to take the time to do before they start creating YouTube content that they hope will help add value to their brand.
If you desire a new way to win the hearts and minds of your audiences, influence new potential customers, and want them to take meaningful actions that will generate leads and build a better brand for you on the internet, then, it is time to shift to high-quality videos on YouTube.
Just before you start creating content that you hope will generate leads, and converts and build better brand recognition for you on YouTube. There are couples of things to keep in mind before your YouTube content gets the exposure it deserves.
Arm Yourself with the Right Equipment: Using your smartphone is certainly an acceptable way to record videos, but if you want viewers to enjoy your content, it really helps to invest in the right equipment. Such as DSLRs or mirrorless cameras, good Microphones, tripods, lenses, and studio lighting.
Optimize Your Videos: Another secret to giving your videos more visibility is to optimize your content to help it rank on YouTube. As soon as you upload your first video, give it a good, descriptive title that viewers are likely to write on the search bar—and make sure to include your main keyword or key phrase.
Tag your video: Make sure to include your business category name, location names, and any other helpful relevant tags for each video. Tags can be multi-word phrases as well as single-word terms
Use the description field: This seems like it would be self-explanatory, but often many businesses don't include as much text as they should here. Mention your address, city, location, and phone number in the description text. You have a lot of text to work with on YouTube so you can include another section after basic information that provides a great overview of information about your company.
Embed Your Video: Embedding your video on your website page or blog will help your video do better on YouTube.
Display Advertising
Another great tool to help build greater brand recognition is Display Advertising. Display advertising is a type of online advertising that comes in several forms, including banner ads, rich media, and more. Display advertising relies on elements such as images, flash, audio, and video to communicate an advertising message. Display advertising is an online form of advertising in which you place ads on third-party websites, apps, or social media that your audiences visit.
To effectively take advantage of Display Advertising, you need to do the following
Identifying the best websites and Apps for your Ads
The first step towards creating effective display ads that generate leads is identifying the third-party websites to use. You need to strategically lookout for a reputable website or App that you want to use and which part of the website will display your ads. Though, this can be very frustrating due to the process of looking for an ideal website for your ads.
Use Google Display Network:
Getting your ads on a major website might seem like a difficult and expensive task, but with the Google Display Network, the process can be streamlined through your Google AdWords account if you have one. Google Display Network makes advertising on websites to promote your business easy and effective which in turn generates leads for you and helps build better brand recognition. There are also many other ad-serving platforms out there you can use like Yahoo, Epom, One by AOL, and many more.
Remarketing Campaigns
Remarketing campaigns are used to show ads to people who have visited your website or used your app in an effort to bring them back again. These campaigns provide you with extra settings and reports specifically for reaching previous visitors and users. You have the ability to choose what type of ads to serve these visitors depending on which various pages of your website they visited. Remarketing campaigns are used to target leads that were generated but ultimately did not lead to conversions. It is a process that gives you a second chance to hopefully entice the customers who abandoned your site to finish the process they already started.
Remarketing is a helpful tool for generating leads because it allows you to target a variety of customers who know the very basics about your brand or product but initially did not buy from you. Remarketing campaigns offer marketers the unique opportunity to reach out to visitors who have left their web pages without buying which in turn helps you drive sales activity on your site, promote awareness for your brand among engaged audiences, and ultimately increase your ROI.
Remarketing is a process of displaying ads to users who have expressed some previous interest in your products or services so that they can take the necessary action to buy from you now. I will quickly explain the categories of remarketing campaigns that can easily generate leads and increase your sales drastically.
Site Remarketing
Site remarketing is a display advertising technique used by marketers to display ads to people who have previously visited their website. The marketer includes a pixel within their webpage which sets a cookie in the user's browser. That cookie allows the marketer to target the website visitor with advertising elsewhere on the internet using retargeting. Site remarketing allows the marketer to customize the ads displayed to any site visitor, for example displaying a picture of a product the visitor was viewing earlier but did not purchase.
Site remarketing encapsulates two techniques:
Dynamic Remarketing
Dynamic remarketing involves serving visitors ads that are tailored specifically for them depending on how they have browsed a web page. This type of remarketing includes ad messages that are created specifically for the visitor who's viewing the ad, increasing their chances of coming back to your webpage for the retrieval of those abandoned items. For instance, you can use dynamic remarketing to display the exact shopping item(s) that a visitor placed in their abandoned shopping cart on your website, making them more likely to click the item again.
Standard Remarketing
This type of remarketing involves showing display ads to past visitors. It works by targeting people who have visited your site and later exited as they navigate their way through different websites that use the Google Display Network apps and social media websites such as Facebook. Standard remarketing also targets visitors who use search engines such as Google to search for terms related to the products or services you offer.
Remarketing Lists For Search Ads
Search remarketing is a form of remarketing that enables you to customize your search ads campaign for people who have previously visited your site, and tailor your bids and ads to these visitors when they're searching on Google and search partner sites. Remarketing lists for search ads help you connect with potential customers when they continue looking for what they need using Google Search. You can set your bids, create ads, or select keywords keeping in mind that these customers have previously visited your website.
Email Remarketing
Email remarketing is a vital part of any successful marketing strategy and can make an enormous difference in generating traffic to your site and building a better brand. Email remarketing enables marketers to send automated emails to users who abandon a shopping cart. Email remarketing can be used to reach out to users who opened an email from your company but didn't complete the purchase.
Email remarketing can also be used to reach out to visitors who have left your website without completing a purchase with targeted follow-up emails that convince them to come back to your website. There are many reasons why users abandon your website, but most of them are still likely to want to do business with you if followed up by email remarketing techniques.
When creating and designing your email campaign, keep the following in mind.
Define Your Goals
The first thing to do when crafting an email is to define the goal of the email and what you want to achieve with the email. It's important to begin an email marketing strategy with your goals clearly defined. Know whether the goal of your campaign is to make new sales, grow your email list or raise awareness. Whatever your goal might be, stick to accomplishing that goal and craft the content of your email marketing around meeting the goals you've set. If you aim for customers to buy the items left in their cart, you can include coupon codes within your email for them to use during checkout time.
Target Your Message
The most effective email marketing is well-organized and targeted – allowing you to tailor your messages to the most relevant audiences. Avoid trying to do email marketing that sends out generic mass emails as they will result in low open and click-through rates and will likely do very little for your business in both lead generation and brand recognition seeing as they are like to end up directly in your audience's trash folder.
Final Thoughts on how to Generate More Leads
As you can see there are many ways you can generate leads and give your business better recognition online. I hope you enjoyed this in-depth guide on how to generate leads and have a voice among big companies online.
From a non-techy perspective, techniques to generate more leads may really look overwhelming, from fixing SEO, blogging, Hosting Webinar, Videos, Sending emails, infographic, and every other content marketing activity that need to be done to stay in front of prospective clients. But in the end, it is worth every time spent because leads simply mean more money in your bank account. Many companies fail not because they are not good enough or their products are inferior but because they fail to do the needful to generate leads. If the contents and guidelines are properly followed, your brand will generate viable leads and increase your customers' retention. What are you waiting for? Now that know how to generate leads, it's time to nurture the leads and turn them into paying customers.
Know any other techniques to generate leads we can all learn about? Let me know in the comments below!