In today's world, starting a business idea can be an exciting and rewarding venture, but it also requires careful planning, research, and execution. A successful business idea begins with clearly understanding a market need, a unique value proposition, and a viable business model. Finding the best side business ideas that you turn to a full-time job is more important than great pay and solid benefits, no matter how rewarding your full-time job is. But in all your findings, it is essential to conduct market research to determine the potential demand for your product or service, identify your target audience, and analyze your competition before you venture into it.
Developing a solid business plan outlining your goals, strategies, financial projections, and operational procedures is crucial to securing funding and building a sustainable business. With dedication, hard work, and a willingness to adapt and learn, starting a business can be more fulfilling and profitable than working a 9 to 5 job with anybody.
Are you thinking of starting your own business and becoming your own boss? Taking the part of an entrepreneur can be the best decision you can make for yourself, and you need to choose the right business idea to make headway. That's why I've compiled over 26 of the best small business ideas for you to pick and venture into the entrepreneurship world, no matter the stage you are in life.
Being your own boss comes with many benefits, such as the flexibility to work at your pace. Starting your business on the side can be a great way to gain momentum and test the waters as an entreprenuer aside from your full-time job.
Most people are afraid of getting started on any business ideas, mostly because of the number of business ideas floating around in the world with little success from the people starting them. Even if the business idea seems lucrative, many people still ask how do I get started when I am still stuck with my full-time job.
It's normal to be scared; if an idea gets you nervous, it might be worth trying. Sometimes, the biggest breakthrough in our lives comes with fear and anxiety. With that being said, here are the 26+ Best Small Business Ideas You Can Start While you still keep your Full-Time job.
Let's get started!
26 Best Small Business Ideas You Can Start and Make Money in 2023
Click To Tweet
Disclosure: Please note that some of the links below are affiliate links, and at no additional cost to you, I'll earn a commission when you purchase a product or service using my affiliate link; I'm compensated, which helps make content like this free of charge to you. I only recommend products and services I've used, tested, trusted, and believe will enhance your productivity and growth.
Best Small Business Ideas You Can Start in 2023
Depending on your interests, skills, and financial resources, there are numerous small business ideas you can start in 2023. These are just a few examples of small business ideas for 2023. To increase your chances of success, whatever business idea you choose to pursue, conduct thorough research and develop a solid business plan.
Start a Blog
Blogging is one of the best business ideas with a very low start-up cost; anyone can start today. If you know how to talk, you can blog.
Starting a blog can be a great way to share your passion or expertise with the world. Blogging can help you establish yourself as an authority in your chosen niche, such as home cooking, travel, film, lifestyle, babies, animals, business, personal finance, and more, and earn income from your content.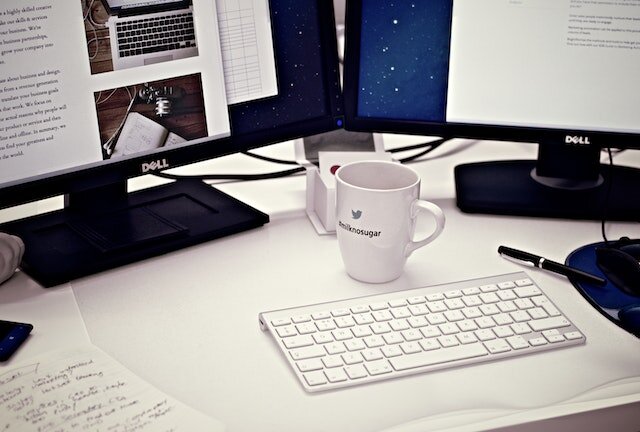 One thing that makes blogging easy for anyone is that it doesn't cost much to get started; with affordable hosting plans like Bluehost, Hostgator, Hostinger, or other best hosting plans, you can create a blog and grow it into a money-making platform. In blogging, your earning can come from many income streams, such as AdSense, affiliate marketing, blog sponsorships, and other revenue streams.
Here are the basic steps to start a blog:
If you want to get your blog up and running quickly, you can read this step-by-step guide on how to start a blog.
Determine what you want to blog about and who your target audience is. Select a niche that you are passionate about, and that has a market demand. You can blog about making money online; it's one of the most lucrative blog niches. You can also blog about Diet and Fitness, Movie and TV Reviews, Fashion, Politics, Social Media, Gaming News, and Cooking. You can also blog about religion, single parenting, and lots more.
You need to choose a blogging platform; there are many blogging platforms you can choose from, including WordPress, Blogger, and Wix. WordPress is the most popular and flexible platform; if you are serious about blogging, I recommend starting with WordPress. Once you have chosen a reliable blogging platform, it's time to choose a domain name. You need to select a domain name that is easy to remember, the name that reflects your brand and is available. You can purchase a domain name from a domain registrar like Namecheap or Liquidweb.
The next thing to do is to choose a hosting provider. A hosting provider is a company that has computers that can house your website files on their servers. Some reliable web-hosting providers I have used are LiquidWeb, Hostinger, HostGator, Namecheap, and Smartweb. These hosting providers are affordable and reliable, and your web files are safe.
If you choose WordPress as your blogging platform, you will need to install WordPress on your server. Most hosting providers offer one-click WordPress installation. It's easy to install for a novice. Once you install WordPress on your server, choose a theme that fits your niche and personal style; here are my best WordPress themes for blogging. You can also find thousands of free themes on the WordPress repository.
If you have put all these in place, you can start creating high-quality content that will provide value to your target audience, taking SEO seriously and promoting your blog online for people to read and digest your content.
Growing a blog requires little time, effort, and commitment, but it can be a rewarding and fulfilling experience. Keep creating valuable content, engaging with your audience, and improving your blog to grow your readership and achieve your blogging goals.
Start Graphic Design as a Business
If you are creative and good at turning a sketch into a stunning graphical representation of a brand, this business idea is for you. A graphic design business can be an exciting and rewarding business idea if you have a passion for design and the skills to create high-quality visual content. You can quickly get started with this business idea if you have a good background in graphic design. If not, you can learn basic steps to create stunning images using graphic design software like Adobe Illustrator, Stencil, and Visme while developing your skill to master the art.
With professional design software and your creativity, you can turn this business idea into a lucrative side hustle.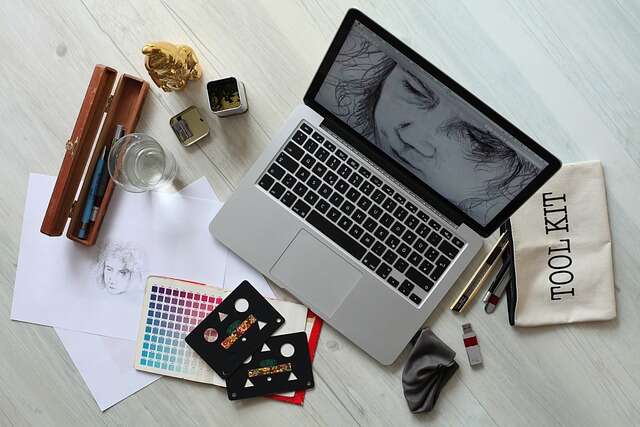 Here are the basic steps to start a graphic design business:
In the graphic design business, you need to determine the type of services you want to offer; you can go for logo design, branding, website image design, or print design. Whatever you choose, just make sure you master the art and are ready to deliver high-quality design. Create a portfolio of your best work to showcase your design skills and style to potential customers. You can create a website to showcase your work or use a platform like Behance or Dribbble to display your portfolio to potential clients.
You need to determine your pricing strategy based on your experience level, the project's complexity, and the market demand for your design. Some graphic designer charges hourly rates or project-based fees. Setting your portfolio may not be enough to get clients; you will need to develop a marketing strategy to promote your services to your target market. You can use social media, email marketing, or paid advertising to reach potential clients. And once clients start coming, you will not deliver high-quality design to beat competitors, communicate effectively with your clients, and meet deadlines to establish a good reputation and build long-term relationships.
Starting a graphic design business requires creativity, technical skills, and business acumen. Keep improving your design skills, staying up-to-date with industry trends, and building your client base to grow your business.
Web Development
This business idea requires you to know how to get your hands dirty with coding. If you are a skilled coder or ready to learn how to code, this can be a lucrative way to get paid beyond your wildest imagination. Starting a web development business can be a lucrative and rewarding business idea if you have strong coding skills and a passion for building websites and web applications.
Although this business idea requires coding skills, don't worry if you know nothing about coding yet. You can start learning it from the basic. There are many online tutorials to get you started; you can get started with coding using free online tutorials like W3schools, Codecademy, Udemy, or YouTube channels like Eduraka. These platforms have everything you need to start coding; you can learn HTML, CSS, Python, JavaScript, Ruby on Rail, and many other programming languages you need to learn, test and train yourself to be a professional web developer is free.
Starting a web development business requires technical skills, attention to detail, and business acumen. You must keep improving your coding skills, staying up-to-date with the trend, new technologies, and programming languages, and building your client base to grow your business.
Web Design
Becoming a web designer is one of the top small business ideas available today because web designers are so valuable in today's digital world. The main goal of web design is to perfect the art of giving users of a website or app a stunning design. Starting a web design business can be fulfilling and profitable if you know how to build stunning and irresistible, visually appealing websites.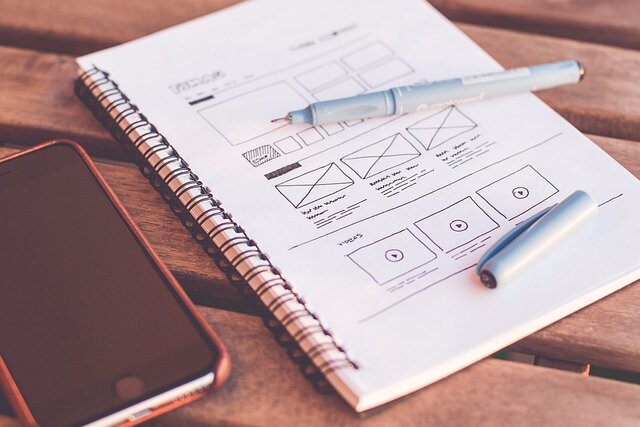 If you can design a website or are ready to take courses on web design and learn the art of building state-of-the-art websites for numerous businesses out there in need of web designers. Once you have what it takes to be a web designer, you can make millions of dollars in building clients' websites. Over the years, I have designed websites for clients and made good money from my design. Aside from affiliate marketing, web design is another source of income for me; you can join the League of Web Designers too, and make money on the side.
Starting a web design business requires a strong visual design sense and attention to detail. Keep improving your design skills, staying up-to-date with industry trends and best practices, and building your client base to grow your business and make money while building functional websites that people love.
Teaching Online Courses as a Business
Teaching an online course can be a profitable and fulfilling business if you have expertise in a particular subject and a passion for teaching. Teaching people skills or getting something done can be one of the best ways to make money online now. We are in an age where millions of people are searching for knowledge or need one or more skills to add to their CVs.
Regardless of your skills, there are people online willing to pay money for you to teach them what you know. You can turn your knowledge into money online by teaching courses for people to know what you know. You can teach anything from coding to cooking to yoga to dancing; there is no limitation to what you can teach online. It all depends on your expertise, market demand, and potential profitability.
You can create a comprehensive course outline, develop engaging and informative course materials, such as video lectures, quizzes, and assignments, and sell your knowledge to people ready to pay for your knowledge. You can use many platforms to host your online courses, such as Udemy, Teachable, or Skillshare. These platforms are easy to create, host, and sell your online courses. You can also create your own website to host your course.
Starting an online course business requires expertise in a particular subject, teaching skills, and business acumen. Teach what you are good at, keep improving your course content, stay current with industry trends, and build your student base to grow your business.
Writing eBooks
Selling eBooks can be a fulfilling online business if you enjoy writing and telling stories. Selling ebooks can be a profitable and flexible business in this age if you have a passion for writing and a talent for storytelling. You can package your skills and knowledge into a downloadable eBook or hardcover to deliver value to your audience and people who want to learn a new skill, increase their knowledge in your field, or start their businesses,
You can start this ebook business in any genre or subject matter you want to focus on, such as fiction, non-fiction, self-help, tech, how-tos, crime scene, family, relationships, sex, romance, or business. Your skills and knowledge determine the genre of ebook you will produce. You can gather information through surveys, online forums, or social media to conduct market research to determine the interests and needs of the people who need or will buy your ebook.
The only drawback with this business idea is you will need to enhance your writing skills through reading, writing practice, and taking writing courses to establish your authority in any genre of writing you choose. You can also employ the service of an expert to give you a helping hand to ensure your eBook is free from errors and typos. Once your ebook is set, you will need to create an eye-catching and professional cover design that reflects the content of your eBook. Your cover design is one of your selling points, so you must make it count.
You can publish your book using any platform, such as Amazon Kindle Direct Publishing, Smashwords, or Draft2Digital, or create your website where you can give people access to download your ebooks after payment is made. Ensure you have a marketing strategy to promote your eBook to your target audience, as you know if you don't advertise it, no one will know about it.
Dropshipping and Amazon Reselling
Dropshipping is one of the best small business ideas you can start and make. This small business idea is for you if you can identify lucrative product opportunities that can benefit people in your area. Dropshipping is a business model where you need to look for the right products to sell and find the right customers who need to buy the products.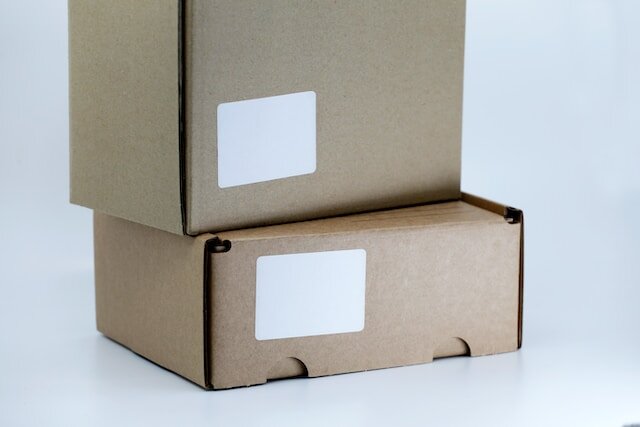 Dropshipping and Amazon reselling are popular e-commerce business models allowing you to sell products online without holding inventory. If you can look around you or your country, you will see many products you can dropship and make your money on the side; many valuable things can be dropship online with this small business idea. You just need to look around to see what problem people are facing that a product can solve; when you find such a product, you will know market demand and profitability.
Then you must find a reputable supplier willing to dropship products for you. You can use platforms like AliExpress or Oberlo to find suppliers that support the Dropshipping business model.
You can create an online store using platforms like Shopify, WooCommerce, or Magento to display your Dropshipping products to those who will buy them. Once you receive an order for any product, you just need to forward it to your supplier, who will ship it directly to the customer.
Note: Dropshipping business idea requires careful planning, research, and attention to detail. You need to constantly monitor your sales and profits, optimize your pricing and marketing strategies, and ensure the timely delivery of products to your customers.
Affiliate Sales and Marketing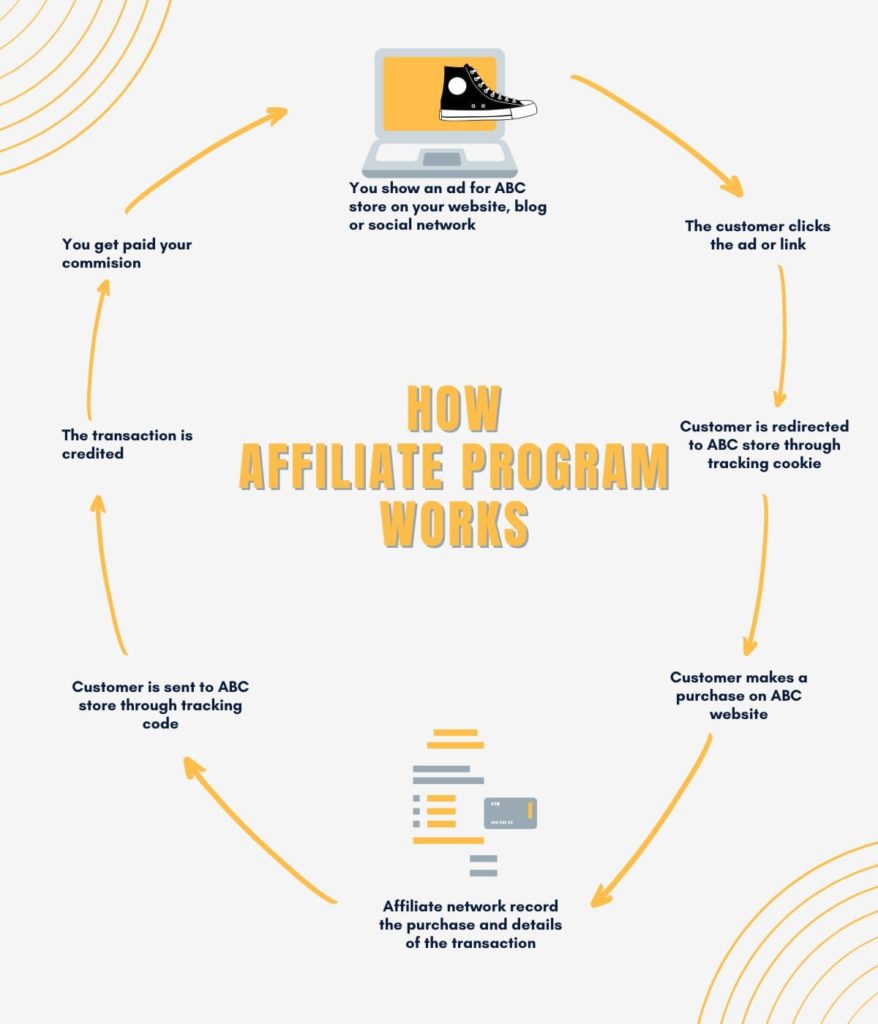 Affiliate sales and marketing is a business model in which you earn commissions by promoting other people's products or services. Affiliate marketing is a great method to make money from your existing content; if you already have a blog driving targeted traffic, you can make passive income from your blog through affiliate marketing. Most of my income on my blog, Scribeage.com, is through affiliate marketing.
No matter your blog niche or industry, be it fashion, health, or technology, there's an affiliate program you can use to monetize your content. You can find affiliate programs that fit your content and offer products or services you believe in. You can join the right affiliate program for your content through platforms like Amazon Associates, ClickBank, ShareASale, Impact, CJ, and others. If you can write high-quality content around your affiliate products to compel and convince your follower to buy the product, then affiliate marketing can fetch you cool money, just like blogging and many other business ideas on this list.
Ielt and Nclex Test Tutor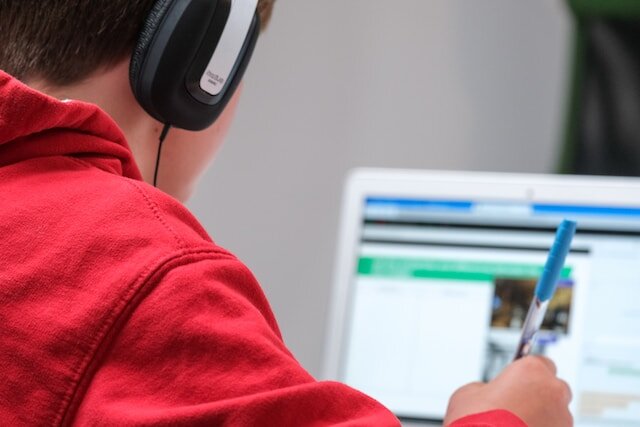 This business idea is for you if you have mastered English and know all the tricks and standards to teach people how to write and pass the Ielt and Nclex Test with industry standards.
If you are good at teaching standardized tests and know all the tips and strategies to help the student achieve high band scores in Ielt, Nclex, and SAT exams, why not start teaching people how to dust the exam and come in flying colour? My wife has previously paid as low as $500 for Ielt test tutoring. Many students, Nurses, and other health professionals are willing to pay you to help them get their desired band score in Ielt and Nclex. So that they can study and work abroad, where an English test is required to get a Job or admission.
Social Media Management
Social media management is a business model in which you help businesses or individuals manage their social media accounts and develop a strong online presence. Many companies, startups, and influencers are looking for social media managers to help them manage their social media accounts so that they can focus their attention on other important things in life.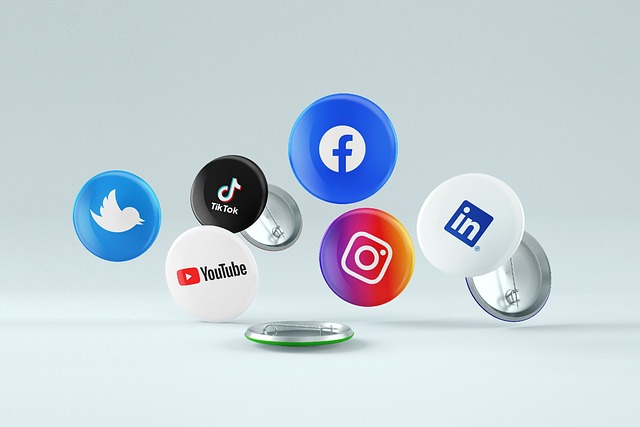 You must be familiar with social media platforms like Facebook, TikTok, Twitter, Instagram, and other popular social media networks and trends and with skills to grow and keep followers engaged. The ability to write good content with good analytics or paid advertising knowledge is an advantage in this business. You can join websites like Flexjob to find clients by networking and reaching out to businesses looking for someone like you to manage their social media pages.
You must know that managing social media pages for people requires strong communication and project management skills, a deep understanding of social media platforms and trends, and a willingness to bend the rules. If you can build your social media skills, grow your network, and be ready to deliver results to your clients, you can make a fortune managing social media for others.
Travel Consultant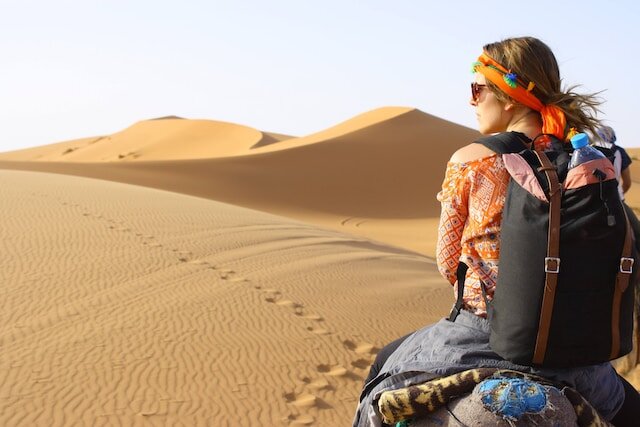 If you love traveling and can help people visit the land of their dreams, you can make money in this business. A travel consultant is a person who helps people plan and book their travel arrangements, such as flights, accommodations, activities, and transportation.
If you know different resorts, islands, and beaches that people can visit for vacation, you can be a travel agent and make money with this business idea. You can also build content around this business by starting a travel blog and writing blog posts or videos of places people can visit for vacation and relaxation.
You can also offer services like trip planning, itinerary creation, booking assistance, or travel advice. And can build a network of travel providers, such as airlines, hotels, tour operators, and transportation companies, to offer your clients the best deals and experiences when on vacation. And build a client testimonials portfolio to gain the trust of your target audience.
If you know how to communicate effectively with people, with good customer service skills, and have a deep understanding of travel planning and booking, you can build an empire of this business idea.
Property Manager
This is one of the excellent small business ideas for you; if you can help people solve housing problems, you get paid by helping people look for a place to lay their heads. A property manager is a person who is responsible for managing and maintaining properties on behalf of property owners. In some places, you can make as high as 10% of the total amount paid to rent a property. If you can adjust your schedule to make time out to show people houses, collect rent for the owner and maintain the building, you will make extra bucks on the side with this business idea.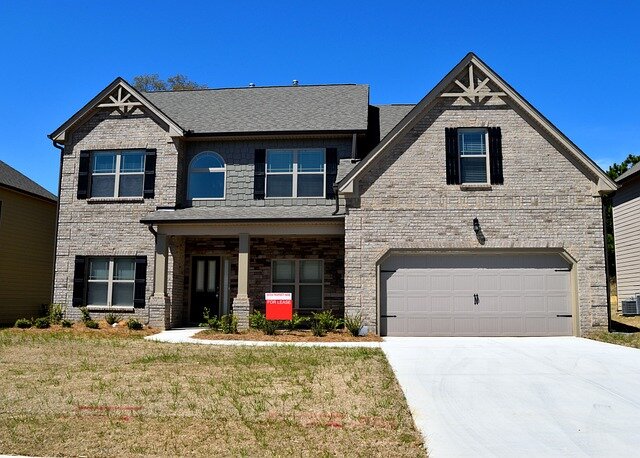 This business idea may require some skills in property management or obtaining relevant certifications, and gaining experience in the field. You may also need to build a team of professionals to help you manage properties, such as real estate agents and lawyers, so that you won't burn out on time. You may also need to build a network of property owners and real estate investors to find potential clients and properties to manage; you may also have to offer mouth-watering referrals bonus for people to refer clients to you.
If you can build strong organizational and communication skills, with a deep understanding of property management laws and regulations and the ability to grow your network and provide excellent customer service to build a successful property management business. Then you can be the best property manager in your locality.
Online Dating Consultant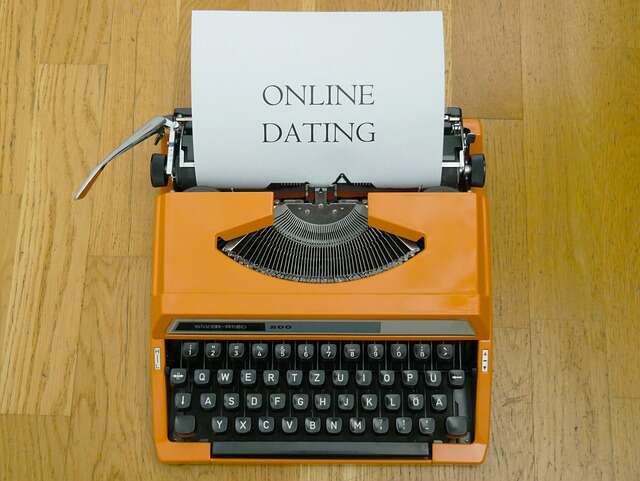 Another small business idea you can start and make money is becoming an online dating consultant. Because of our working conditions and the way our societies are structured now, many people find it difficult to combine their job with a relationship, making it difficult for many of them to maintain a good love life. And this is an opportunity for anyone who can match make people together and help them locate a partner. As an online dating consultant, your job is to help people find love by connecting two people who are looking for love together.
You can start this business idea if you are good at matchmaking and can easily help people find the love of their lives based on their requirements. Starting an online dating consulting business requires strong communication skills, empathy, and a deep understanding of the online dating landscape. People are willing to pay to get hooked up with a partner to build a family.
Drive for Uber or Lyft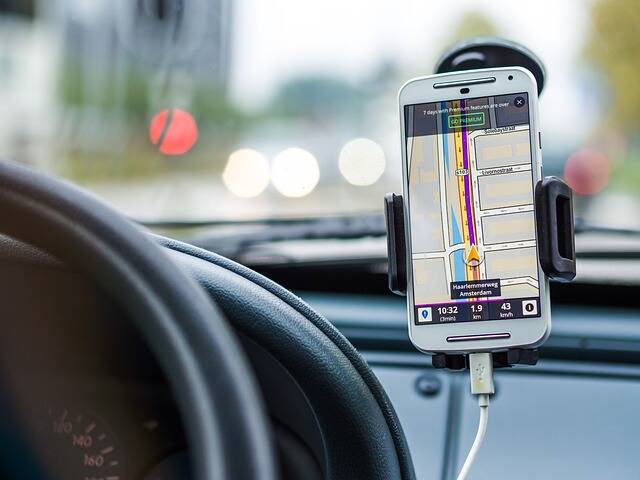 If you are mobile and can spare some hours from your busy weekend or night to drive people for pay, this business idea can fetch you passive money.
Driving for Uber, Lyft, or any other app-centric cab service can be a flexible way to earn income on your own schedule. Here are some steps to get started as a driver. Once your car meets the requirements to become a driver on these apps, and you have a valid driver's license, you can sign up to become a driver on the Uber or Lyft website, providing your personal information and vehicle details. Once your request is approved, you can start accepting ride requests and get paid for your rides.
As a driver for Uber or Lyft, you can set your own schedule and work as much or as little as you want. Remember that earnings can vary depending on the number of rides you give, the demand in your area, and the time of day.
App Development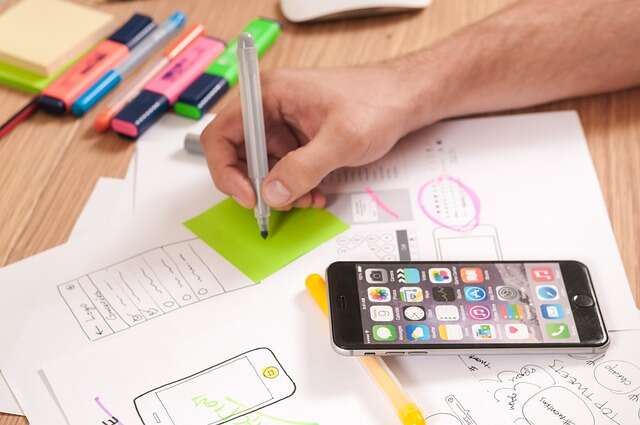 Starting an app development business can be a great way to turn your passion for technology into a profitable business. Though, creating apps to solve problems for people requires a strong technical background and creativity. If you know how to code, you can jump into this business, and if you don't know how to code, you can learn app development by taking courses, attending workshops, and practicing building apps. You can even learn how to make a mobile app without coding.
Freelance Writing & Copywriting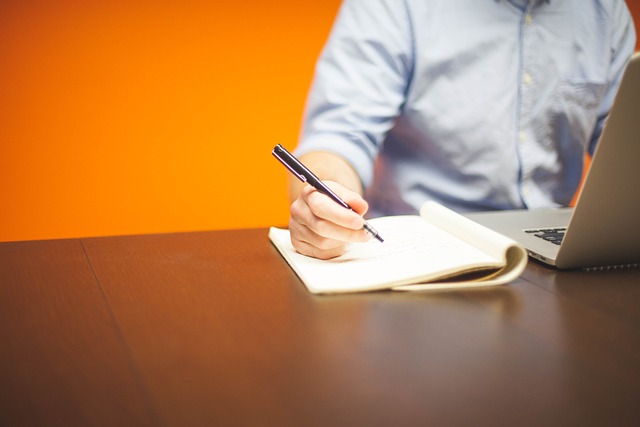 Starting a freelance writing and copywriting business can be a great way to turn your writing skills into a profitable business. Freelance writing is a popular way to make money online. If you're a skilled writer with a passion for creating high-quality content, you can turn your talents into a profitable career in several ways. Most bloggers hire freelance writers to craft content for them; you too can join the league of the people they consult as content writers. I have paid people to write articles for me on my blog; your opportunity as a freelance writer is limitless.
People will hire you if you can deliver high-quality, SEO-ready content that meets clients' expectations. You can quickly turn your writing skills into money.
Freelance Proofreading and Editing
Freelance proofreading and editing is another popular way to make money online for those with strong writing skills. Bloggers and content creators seek proofreaders and editors to review their written content and ensure it is error-free and meets quality standards.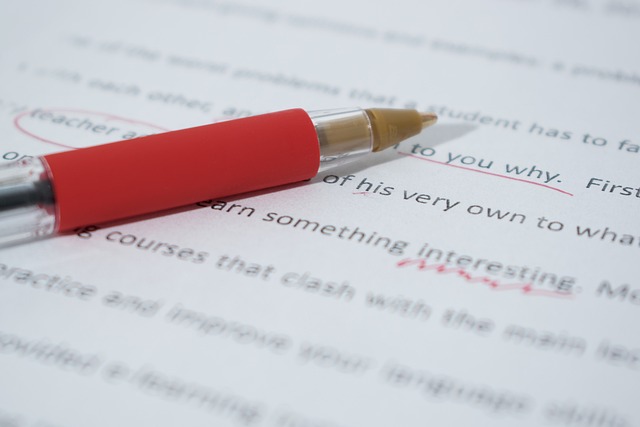 As a freelance proofreader or editor, you can work with various clients, including businesses, authors, publishers, and individuals. Some common types of content that may require proofreading or editing include books, academic papers, blog posts, website content, and marketing materials.
To succeed as a freelance proofreader or editor, you should have excellent attention to detail, strong grammar and punctuation skills, and the ability to work independently. To find freelance proofreading and editing work, you can start by creating a website or online portfolio to showcase your skills and experience.
You can also join freelance marketplaces like Upwork or Freelancer to find job opportunities. Networking with other writers, editors, and publishers can help you find work. Regarding earning potential, rates for freelance proofreaders and editors can vary widely depending on factors like experience, type of content, and turnaround time. According to Goatsontheroad, the average hourly rate for freelance proofreaders is around $25-45 per hour, while freelance editors can earn an average of $25 per hour.
Start a YouTube Channel
Starting a YouTube channel can be a fun and rewarding way to make money online. With over 2 billion monthly active users, YouTube is the second-largest search engine in the world. It has become a popular platform for content creators to share their videos with a global audience.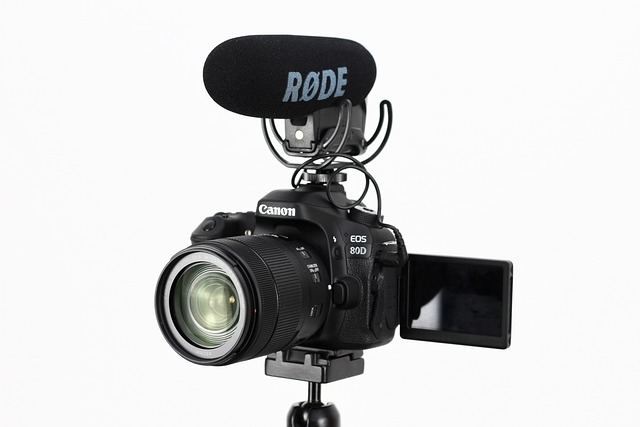 Creating video content on YouTube can be a lucrative business idea and a way to make money. Your videos can generate a sizable amount of money from all the adverts placed on them if you can produce entertaining, value-driven material and increase your subscriber base to a few thousand.
Once your YouTube channel reaches 1000 subscribers with a 4K watch hour view, you can monetize your channel with ads and start making money on your YouTube channel. With the perfect combination of content, audience, talents, relationships, and timing, it is possible to turn this side business idea into a money-making machine. You'll need to invest in quality equipment like a camera, microphone, and lighting to create high-quality videos. Though you may not need the most expensive equipment to get started, investing in quality gear can help improve the overall production value of your video content creation. You may need to choose between starting a blog or creating a YouTube channel.
Ghostwriter
Ghostwriting is freelance writing in which the writer creates content officially credited to someone else. If you enjoy writing without minding who gets the credit, Ghostwriter can be a lucrative business idea for you. With Ghostwriting, you can be a writer with an anonymous identity who does not receive public recognition for their work.
Ghostwriting is a common business model, especially in the publishing industry, where you may be hired as a ghostwriter to write books or articles published under someone else's name. If you have a thing for writing, you can make money on the side because many business owners, executives, and entrepreneurs will hire you as a ghostwriter to create speeches, articles, or marketing materials for them.
As a ghostwriter, your job is to create content that reflects the voice, style, and perspective of the person you are writing for. This requires strong writing skills, the ability to research and understand a topic quickly, and the ability to write in various styles and tones. As a Ghostwriter, you can earn an hourly or flat fee for your work and may work with various clients across different industries.
You can be a successful ghostwriter if you can write pretty well with various tones and quickly build a roster of high-paying clientele with these kinds of business ideas.
Teach DIY Projects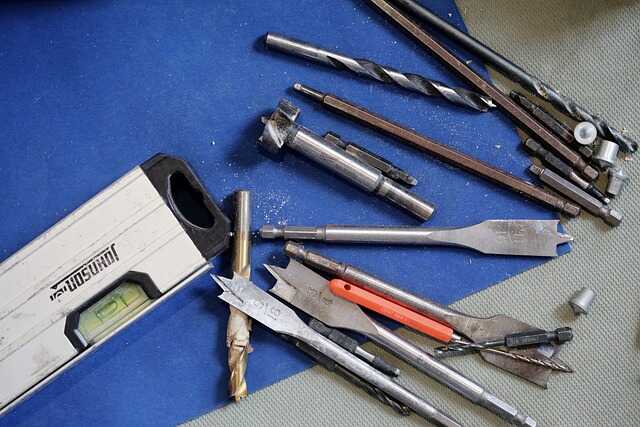 If you are creative and crafty in a way and ready to teach novices in the field your craft, then this business idea may put money in your pocket. Teaching DIY (Do It Yourself) is a great way to make money on the side by helping people to develop practical skills and knowledge while fostering creativity and problem-solving abilities.
You can teach any skill as a DIY (Do It Yourself) project, ranging from simple tasks like painting a room or fixing a leaky tap to more complex endeavors like building furniture or molding local ceramic mugs or electronics. You can teach DIY once you provide learners with clear instructions, guidance, and necessary safety precautions. You can use any teaching platform, such as Diy.org, Instructables, or create a YouTube channel or TikTok account to get your craft across to millions of audiences waiting to learn from you.
Aside from the monetary aspect of teaching DIY projects, another benefit of teaching DIY projects is that you are empowering people to take control of their own environments and become more self-sufficient.
Computer Repair Business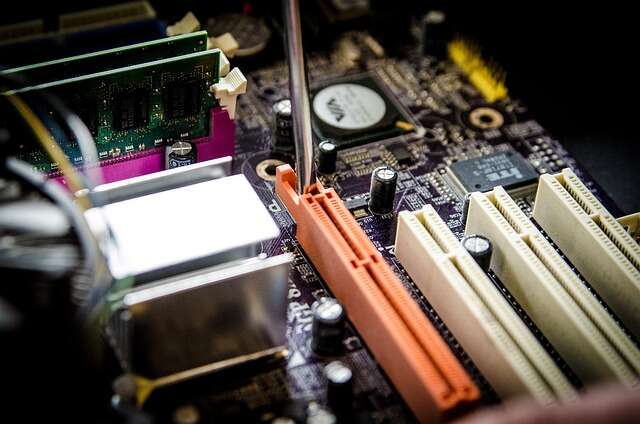 If you have the necessary technical skills to repair computer systems or are ready to learn the skill, this business idea is for you. There are countless people with dead or broken computers to be fixed; you can tap into this business idea if you have the skill to troubleshoot or fix broken systems.
You can start this business without any physical office; you only need your technical skills with the necessary tools to troubleshoot, fix, and install software and hardware on client computer systems. You can start by moving from office to office or home to home when called upon by clients and get their systems fixed. Which clients wouldn't want their computers fixed at home or in the office? Instead of moving the machine around and looking for technicians. You can tap into the business and be the first to offer home service in your locality.
T-Shirt Printing Business
A T-shirt printing idea can be a great way to start a small business and turn your creativity and passion for design into a profitable venture. T-shirts are a popular clothing item that people wear for various occasions, from everyday casual wear to events and festivals.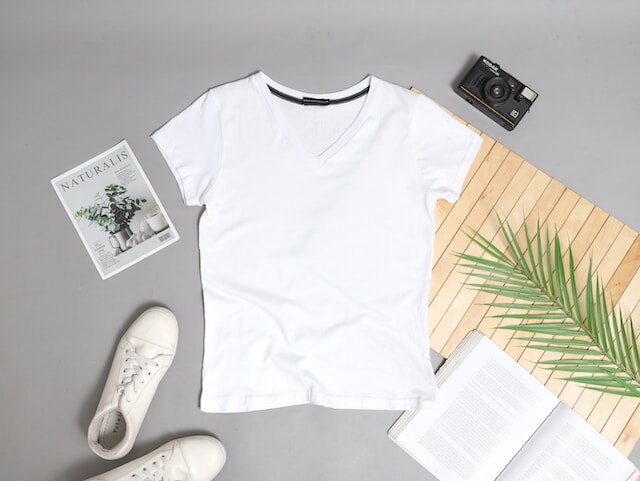 If you wish to print the T-shirt yourself, you will need basic equipment such as a heat press, screen printing machine, or digital printer. You will also need to have design skills and knowledge of graphic design software to create unique designs that stand out. But you can make use
of platforms like Spreadshirt and Teespring to handle the printing and the sales; you will only need to design; Spreadshirt will handle the printing and the sales once a customer requests an order in your store.
Using a platform like Spreadshirt involves no risk or obligation – it's 100% free. Spreadshirt takes care of payment, shipping, and customer service. All you have to do is create products with and designs with their drag-and-drop interface, put them up for sale in your Shop, and promote your Shop and products on social media or through email marketing. Relax and watch your money grows.
One of the key advantages of a T-shirt printing business is that it can be operated from home or a small workspace with minimal overhead costs if you choose to handle the printing yourself. With the rise of online marketplaces like Spreadshirt and e-commerce platforms like Shopify and WooCommerce, selling your custom T-shirts to a global audience is easier than ever.
Selling Handmade Clothing and Garments
Selling handmade clothing and garments can be rewarding if you are passionate about sewing, fashion design, and creativity. People tend to buy hand-stitched clothing more than most clothes at the store because handmade clothing is unique and one-of-a-kind items that can't be found in any store. The exclusivity of handmade clothing makes it attractive to customers that are looking for something special and personalized. If you know how to make hand-stitched clothing and garment for both gender and children, this business idea can be a gold mine for you.
You must have sewing skills and eyes for quality fabric types, patterns, and garment construction techniques to sell handmade clothing. To get started, you will need to get some items like quality materials, threads, and sewing notions to make hand-stitched clothing for customers.
One of the benefits of selling handmade clothing and garments is that it shows your creativity to people who understand what it takes to own unique and wear personalized handmade garments. If you are creative enough, you can build a loyal customer base across the globe who appreciates your craftsmanship. You can sell your handstitched garment by creating an e-commerce store using WooCommerce, Shopify, or any credible online marketplace.
Voice-Over Talent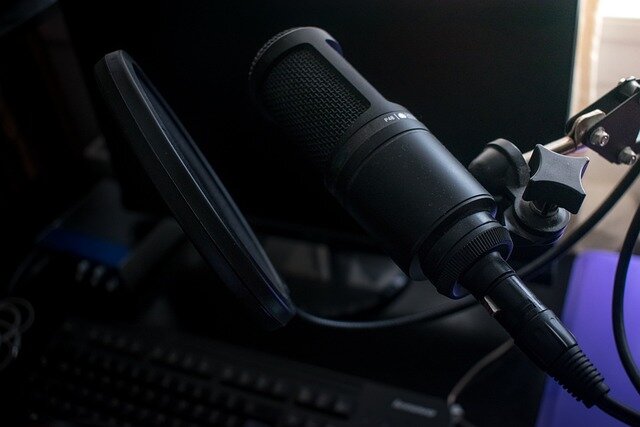 If you have been told you have a versatile voice that captures people's attention with a good vocal range, this is one of the easiest ways to make money online. If you have a good Voice, you can use your voice to narrate scripts for various media projects, including Television and Radio commercials, documentaries, video games, audiobooks, and more.
You can stand as a Voice-over artist for people's audio and videos project if you have a clear and articulate speaking voice, good diction, and the ability to deliver lines with emotion and conviction. One of the benefits of being a voice-over artist is the flexibility and variety of work available. You can work from home or a studio, take on projects that interest you, and fit your schedule as a voice-over artist.
If you have what it takes to be a voice-over artist and use your accent to record for people, you can get started on these websites Upwork, Freelancer, and PeoplePerHour and be connected with people looking for voice-over artists with your accent who will help them record.
Career Coach
This is an opportunity to make money online if you have what it takes to help people navigate their careers and land better-paying jobs. You can make money on the side if you have the professional skills to help individuals identify and achieve their career goals. This business idea can earn some money and respect if you can work with people as their coach to assess their skills, interests, and values and provide guidance and support to help them develop their career path.
If you can provide valuable people with insights and perspective on career opportunities and job market trends, help them develop effective job search strategies, improve their resumes and cover letters, and prepare them for job interviews. Then you can create wealth for yourself with this business idea.
You can get started by sharing professional career advice on your blog or social media or by creating an account as a career coach on platforms like The Muse and Coach Me to connect with people seeking a career coach to advance their careers.
On your blog, you can provide professional development and ongoing learning opportunities, such as networking events, free and paid online courses, and training programs.
Become a Marriage Counselor and Fixer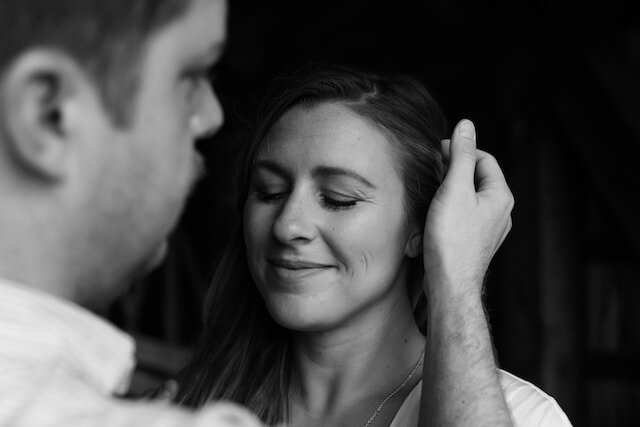 With so many marriages on the verge of breaking and many couples in need of an Oasis in what looks like the desert in their marriages, you can become a marriage counselor that helps people fix their marital issues. Becoming a marriage counselor and fixer can be a rewarding side hustle if you are passionate about helping others and improving relationships. You can become a marriage counselor that works with couples to help them resolve conflicts, improve communication, and strengthen their relationships for pay.
Though to become a successful marriage counselor, you may need to possess a degree in counseling, psychology, or a related field, with excellent communication and interpersonal skills and the ability to remain neutral and objective while working with couples. You should also have a deep understanding of human behavior, emotions, and the dynamics of relationships, with the ability to deal with complex emotional issues and manage difficult situations.
Final Thoughts On Small Business Ideas You Can Start and Make Money
It can be a bit difficult and rewarding at the same time to start a small business aside from your full-time daily job. With so many potential business ideas on this list, it's important to consider your interests, skills, and market demand before you start anyone. Whether you're starting a blog, offering freelance services, or launching an e-commerce business, the key to success is hard and smart work. Remember that being a small business idea doesn't mean it won't cost you money to get started. You may need to spend little money promoting your business to the world. Or develop suitable marketing strategies to tell the world about your business.
To get started with any small business ideas mentioned in this post, you may need to conduct market research to know which one fits your schedule and is profitable, develop a business plan, start on a small budget, and get yourself a like-minded partner. You can build a successful small business and achieve your side hustle goals by staying current with industry trends, providing excellent service, and adapting to changes because we live in an ever-changing world. With your dedication, commitment, hard work, and perseverance, the possibilities of success in these small business ideas are endless!
Which of the small business ideas mentioned here have you tried or wish to try as a side hustle aside from your full-time job to make money? Share your thoughts with others in the comment section. If you enjoy this post, kindly share it with your friends on social media.