Imagine running a business that requires reaching out to your customers in a smart and efficient way in this evolving digital era, but you don't have a tool to get the job done. Frustrating right? That's how frustrating it can be to own a business now without a marketing automation tool. Marketing automation is like having a helpful assistant automatically do all your repetitive marketing tasks. Instead of doing everything by hand, like sending emails one by one or figuring out when to post on social media, marketing automation tools do these tasks for you. They can email your customers at the right times, like when they purchase or sign up for your newsletter.
You can also keep track of what your customers are interested in, so you can send them messages that interest them. These tools can save time, grow your business and make your marketing efforts more effective. It's like having a virtual helper that makes sure your messages get to the right people at the right moments. Based on a study by Statista, 17.4% of marketers find marketing automation a highly effective digital marketing method. This means using marketing automation tools to connect with customers, make smart decisions, and reduce the need for manual tasks is important to the growth of any business.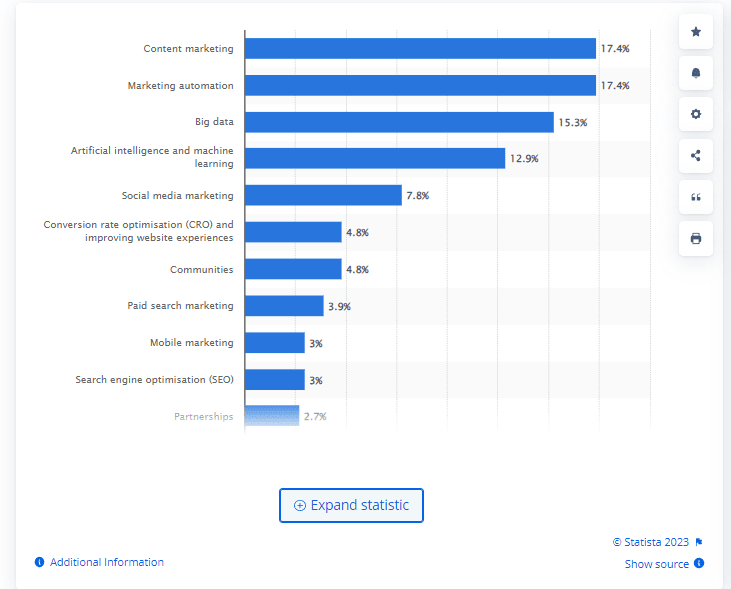 This article will focus on the benefits of Mautic as a unique and the most advanced open-source marketing automation and how it transforms your business marketing strategy you can use to grow any business, including e-commerce. Mautic is the most technologically advanced email marketing automation software that can power your business as you desire, and one good thing is it's open-source and completely free and integrate well with all the popular platforms like WooCommerce, WordPress, Shopify, and others that many businesses use. Before we dive deep into growing your business with Mautic, let's first understand Mautic automation open-source software.
What is Mautic?
Mautic is an open-source marketing automation software that allows you to automate and personalised your marketing efforts. It provides a wide range of features, including email marketing, lead generation, landing page creation, social media marketing, and campaign management. Mautic allows you to create and manage contact lists, track customer behaviour, and design custom campaigns based on customer interactions with your emails and websites. Mautic also offers a variety of integrations with other marketing tools, such as Salesforce, Zapier, Drupal, WordPress, Integrately, WooCommerce, all popular social media platforms and many other existing web and mobile applications.
Mautic was launched in 2014 as a project under the GPL v3 license. One of the main benefits of using Mautic is that it is open source, meaning that the code is freely available for anyone to view, modify, and distribute. This makes it a popular choice for businesses of all sizes, particularly those with limited budgets or technical resources. Additionally, Mautic offers a community forum where users can share tips and ask questions. It's a robust software that enables businesses, brands and organisations of any size to automate every aspect of their business and achieve prominent results through automation.
Why Your Business Needs Mautic for Marketing Automation
Mautic can help your business with the tools to automate and optimise your marketing efforts, leading to improved customer engagement, better lead management, and, ultimately, increased revenue. Your business can benefit from using Mautic for marketing automation for several reasons:
Here are some of the benefits of Mautic in your business
Streamlined Marketing Efforts
One of the benefits of Mautic is that it can streamline your marketing efforts. Mautic allows businesses to automate repetitive marketing tasks, saving time and resources. This automation enables marketers to focus on strategic planning, creativity, and building relationships with customers. Manual tasks like sending emails, creating reports and tracking events within an organisation can be tedious and time-consuming. Organisations must find a way to deal with these manual tasks without compromising quality, and that's where Mautic come in. Marketing automation software like Mautic can help automate repetitive and manual tasks like segmenting lists, generating leads, sending emails, and analysing data to help your business stay focused on growth.
Personalised Customer Engagement
With Mautic, businesses can create personalised marketing campaigns tailored to specific segments of their audience. Personalisation increases customer engagement and loyalty, as messages and offers are more relevant to individual recipients. Your emails get more open and click-through rates; you can send personalised emails to each contact rather than generic messages. You need Mautic to send personalised content and reach out to your potential customers with the right messaging at the right time. Mautic can help you stay in touch with your leads and contacts based on their actions and engagement on your website and emails so that you can send them personalised emails based on their interests.
Lead Nurturing and Conversion
Lead nurturing and conversion are other benefits of Mautic to your business. Mautic's lead nurturing capabilities will enable your businesses to guide leads through the sales funnel by delivering relevant content and messages at each stage. This can increase the likelihood of converting leads into customers. With Mautic Forms, you can generate, nurture, and analyse leads. Mautic uses forms to capture leads, emails to nurture, and reports to analyse the behaviour of potential customers and ultimately convert them into paying customers.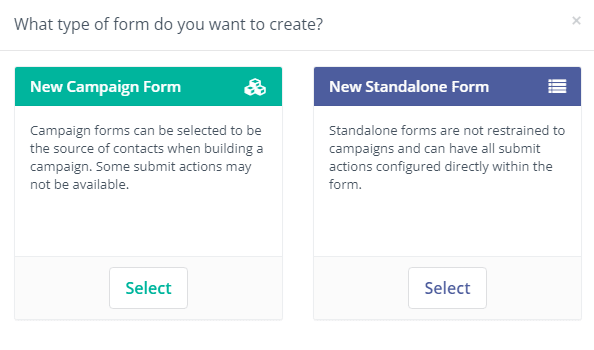 Marketing automation allows businesses to deliver the right message to the right person at the right time, even across multiple channels. With Mautic in your business arsenal, you can efficiently improve your overall marketing performance and reduce the risk of sending irrelevant content to your subscribers.
Mautic provides valuable data and analytics on campaign performance, audience behaviour, and conversion rates. You can use this data to refine your business marketing strategies and make informed decisions. The Mautic analytics feature helps you understand your business website's visitors better and know what interests them most so that you can create more content and products tailored to their interests and needs.
Lead Scoring and Segmentation
Another benefits of Mautic to your business is Lead segmentation. Mautic's lead-scoring features help businesses identify the most engaged and interested leads. Segmenting leads based on behaviour and demographics allows for more targeted and effective marketing efforts. Mautic's lead scoring and segmentation capabilities are key features that empower businesses to effectively manage and engage with their leads and customers. These features help businesses identify the most valuable leads, tailor their marketing efforts, and provide a more personalised experience.
With Mautic, you can assign numerical values to leads based on their interactions with your website. It helps you prioritise and focus your efforts on leads more likely to convert into customers. You can assign points to specific actions and behaviours of your contact, such as opening emails, clicking links, visiting certain web pages, downloading content, etc. This Scoring will also enable you to divide your audience into smaller groups based on shared characteristics, behaviours, or interests. Mautic's segmentation feature allows you to create targeted campaigns and deliver personalised content to specific groups.
Consistent Brand Messaging
Marketing automation tools like Mautic ensure your business messaging remains consistent across various marketing channels. This consistency strengthens your business identity and recognition. Mautic helps your business to deliver a unified and cohesive message across all platforms, channels, and promotional materials. It allows you to maintain a consistent tone, image, and voice that align with your brand identity, values, and strategy over time. Consistency in brand messaging ensures that your target audiences are repeatedly exposed to your business core messages, visual branding, and other brand elements. This repetition helps solidify brand recognition and makes it easier for customers to remember and identify with your business.
Mautic supports multi-channel marketing, allowing businesses to engage with their audience across email, social media, SMS, mobile, web app and more. This comprehensive approach will enable users to reach customers where they are most active. Since Mautic allows you to collect customer behaviour and preferences data, you can determine the most effective channels to engage with customers. Mautic's multi-channel marketing approach allows you to engage with your customers through various channels, creating a cohesive and personalised brand experience. By leveraging the power of Mautic, you can optimise your marketing strategies, save time and resources, and ultimately drive growth and success.
Mautic's automation workflows enable your business to set up automated follow-up actions based on user behaviour. This ensures that leads and customers receive timely responses and relevant information. Mautic helps you streamline your sales funnel and improve customer engagement.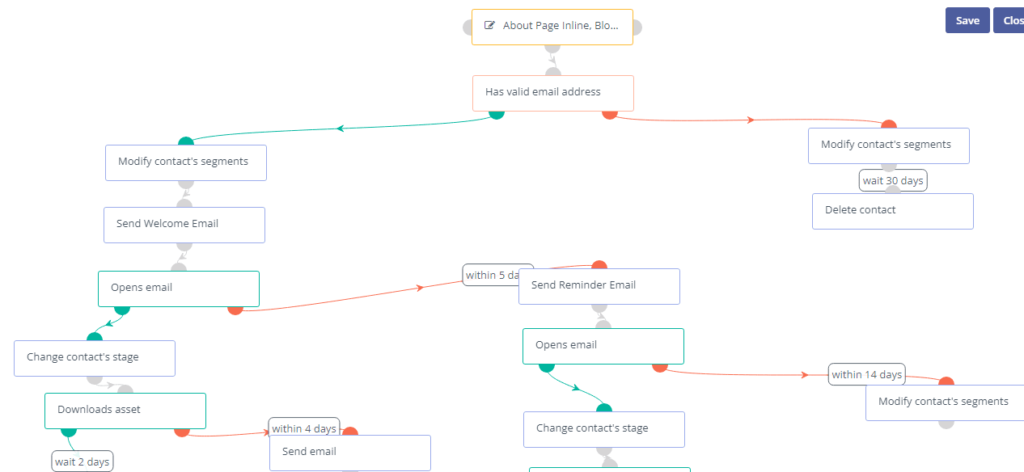 Here are Mautic's automated follow-up works:
Mautic's automated follow-up allows you to personalised your business onboarding sequences, and by automating your onboarding process, you can save time and resources while providing a personalised experience to your new customers.
It also helps to automate your lead nurturing process; your businesses can engage with potential customers and provide them with relevant and personalised content, increasing the chances of conversion.
You can also automate repetitive tasks and streamline workflow, freeing up time for your marketing teams to focus on high-value activities.
Mautic also allows you to automate the survey process, gather feedback from your customers and use it to improve your business products and services.
A/B Testing and Optimisation
Mautic's A/B testing features enable will allow your businesses to experiment with different campaign elements, such as subject lines, content, and calls to action. This testing helps optimise campaigns for better results.
Mautic can grow with your business. As your audience and marketing needs expand, Mautic's capabilities can adapt to accommodate the increased workload without compromising the quality of your marketing content.
Integration with Other Tools
Mautic can integrate with other software applications, including customer relationship management (CRM) systems, content management systems (CMS), and e-commerce platforms. This integration enhances data sharing and overall marketing efficiency. Mautic integrates with dozens of high-end third-party tools, making it easy for your businesses to connect all your existing systems. You can also use Mautic's API to build custom integrations and applications on top of Mautic, allowing you to connect Mautic to other tools in your tech stack.
Mautic's integration capacity is amazing; it allows your businesses to connect as much software as you want, including over 5,000 apps on Zapier, making it easy to automate work without requiring any code. It is a versatile and powerful tool for businesses looking to optimise their marketing strategies.
With Mautic's analytics and tracking capabilities, your businesses can measure your marketing campaign's return on investment (ROI) more accurately. This information is crucial for optimising marketing budgets and strategies.
As an open-source platform, Mautic offers a cost-effective alternative to proprietary marketing automation tools like Mailchimp. Your business can access these powerful marketing automation features mentioned above without hefty licensing fees. It's free and will be free forever. Imagine having free access to self-hosted top-notch and high-end marketing automation tools. Mautic is an open-source and without paying a recurring fee to any third-party email and marketing automation tool.
What Can Your Business Do with Mautic?
Mautic offers comprehensive features and capabilities that empower businesses to create a strong marketing strategy, automate processes, and improve customer engagement with high conversion rates.
Get Rid of Redundant Marketing Tasks
With Mautic marketing automation, you can eliminate all repetitive and manual email marketing tasks such as segmentation, Lead generation, email sending, and analysing data to help organisations focus on growth.
Track and Manage Leads
You can capture leads using Mautic forms, nurture the leads, and track reports to analyse the behaviour of your potential customers. Mautic supports lead tracking and management, from lead generation to the conversion stage. This will help your business nurture leads and move them through the sales funnel more effectively.
Segment Contacts
You can segment contacts based on various characteristics; by segmenting contacts based on shared attributes, interests or business needs, you can tailor your marketing messages to specific customer groups, resulting in more relevant and effective communication. Contact segmentation in Mautic enables you to target your marketing efforts more effectively.
Create Dynamic Content
Mautic allows you to create dynamic content for emails and landing pages. With dynamic content, you can create more relevant and engaging experiences for your audience by showing them content based on their interests, preferences, and actions. You can define rules or conditions determining which content variation is delivered to each recipient. These rules can be based on lead attributes, behaviours, lead scores, segments, etc. For instance, you can show different product images to leads based on their previous website activity, display a special discount to high-scoring leads, or provide personalised recommendations based on past purchases.
Build Email Lists
There's no email marketing without an email list; every marketer understands the importance of building email lists in marketing. Mautic has streamlined the process of building an email list; you can create a form and embed the form into your website to automatically collect leads to build your email list and segment lists based on many factors.
Send Personalised Emails
With Mautic, you can send personalised emails to your audience without limit. You only need to connect the SMPT platform of your choice, like AWS SES, with Mautic, and you can stay connected with your customers in their inboxes without any limitations. With Mautic, you can update your customers with your products and keep them informed with the latest insights from your blog post.
How to Configure and Setup Mautic for Maximum Result
Configuring Mautic for effectiveness involves the following:
Installing the software.
Setting up cron jobs.
Configuring basic settings.
Creating segments and campaigns.
Integrating with other tools.
When these configuration steps are implemented correctly, you can optimise your business marketing strategies, save time and resources, and ultimately drive growth and success. You can find documentation and a quick guide on setting up Mautic on Mautic's official website.
You can hire us to set up and configure the Mautic instance to meet your business demand. We can set up your Mautic instance to cater for your e-commerce, business website, blog and SaaS solution. If you need full Mautic email marketing and automation, visit our service page to choose the right package for your business.
Final Thoughts
Mautic is a powerful marketing automation tool that can help your business grow by optimizing your marketing strategies, automating processes, and improving customer engagement and conversion rates. With Mautic, you can segment your customers, create targeted campaigns, and integrate with other tools and apps in your tech stack. Additionally, Mautic provides insights and analytics to help you make data-driven decisions and improve your marketing efforts.
Mautic is a versatile marketing automation tool that provides businesses of all sizes with various tools and capabilities to target customers effectively. By leveraging the power of Mautic, your business can create personalised experiences, increase engagement, and drive growth and success.
New to marketing automation? Let's get you started with Mautic.