How do bloggers make money or monetize their content? When do bloggers get paid? These are the questions that plague every aspiring and established blogger today. In the beginning, bloggers often wonder if they can make money doing this.
Advanced bloggers always look for new ways to make money from their websites. Someone you know and love wants to know how bloggers are compensated. However, your blog will need to attract many readers before you can start generating money. To attract enough traffic to generate money means you'll need to create a steady flow of high-quality content before you can think about the flowing cash.
Below, I've broken down the five primary methods of making money for bloggers into simple explanations, describing how you can implement each of them within your content.
How do bloggers make money?
Just like in every business: offering something valuable in exchange for money. That means it must be an effective website before you start earning money from your blog. The kind of value your blog can provide will depend on the way you intend to make money from your blog.
Bloggers can earn money in five primary ways: affiliate marketing, sponsored posts, and even services. In this article, I will break down the basics of each means so that everyone can comprehend how bloggers earn money from their blogs.
Bloggers Make Money with Ads
Let's start with advertising because ads are the most well-known way bloggers make money. Have you ever noticed a product you once checked on a website now following you on the internet? If you visit an online blog, you'll frequently see ads from other websites in the form of banners on the top or lower part of the page or even in the sidebar (i.e., on the left of the primary content). Sometimes, they will create a site-wide advertisement that will fill the entire screen. The ads may appear in the shape of pictures, text as well as video.
Google AdSense and other similar networks allow you to earn money by posting these ads on your website. This could be an excellent opportunity to make small cash with minimal effort. In this case, AdSense and other ad networks manage the advertisements themselves, ensuring that only the most relevant brands and products are being promoted through your website. As a blogger, you don't have to have direct contact with the advertisers.
How do the ads work? Blogger joins ad network like Google AdSense so that they can monetize their site by displaying advertisements. Ad networks widely use targeted ads. The ad is dynamic and adapts to the person viewing the blog, the blog's content, or the content the viewer recently visited. Website owners receive payment from advertisers based on the number of times visitors have viewed their ads. A reader makes an "impression" each time a reader sees an ad. With billions of daily ad impressions, advertisers typically pay per 1,000 impressions or (CPM) cost per 1,000 impressions.
The two primary ways advertising networks pay bloggers are per click or impression.
Pay per impression (CPM): In this type of advertisement, the user is not required to click the ad to allow the blogger to earn an income. They are paid per click, which means how often the ad is seen. With CPM adverts, the blogger gets paid a certain amount for every 1,000 people who view the advert.
Per-click paid (PPC/CPC): Each time someone clicks on the advertisement, bloggers earn an amount of money per click. As a blogger, you will receive a certain amount of money every time someone clicks on the ads on your website.
While ads are an easy way for bloggers to make money, there is a consensus that they are losing popularity among bloggers as more 'authentic' ways to make money are becoming more popular. Though using ads on your site to make money can severely disrupt the sleek aesthetic and hard work you have created, even your most devoted readers may become annoyed with the ads' placement. But if you are ready to monetize your blog with ads, The ad network provider will give you a step-by-step guide on how and where to implement advertisements.
Learn: How To Get Google AdSense Approval for a New Website Quickly
Who Pays the Blogger?
A blogger gets paid by the ad network. You must register with an ad network like Google AdSense to display ads on your website. This ad network will pay you at the end of the month, while some pay after 90 days. Sometimes, when you have enough traffic on your blog, brands will reach out directly to you to place an ad on your blog. In that case, the brand would negotiate a rate and pay you based on the agreement reached.
When Can You Start Monetizing with Ads?
You can apply to any ad network of your choice to start placing ads on your website, but you will be frustrated soon if you need more traffic on your blog because you won't make any money with the ads. You can only make money from ads if you have enough traffic. So, while you place ads on your site at any time, realistically, you will only make a little money if you are not getting around 25,000 page views a month.
Tips for Making Money with Ads:
Wants to make money on your blog with ads? You'll need to get enough traffic to your blog. To increase your blog's traffic and improve your site engagement, you must make it a duty to provide actionable and compelling content on your blog. You must write searchable articles that make readers stay glued and return to your site often. And take to time to promote your content to wider audiences.
Learn: 29 Best Ways to Increase Your Website Traffic
Bloggers Make Money through Affiliate Marketing
For bloggers, affiliate marketing is one of the most popular ways to earn an income online, and there are plenty of reasons for this. You don't need to own any product or service, you can set your hours, and it's easy to get started if you know where to look. Affiliate marketing is performance-based marketing in which a business rewards one or more affiliates for each visitor or customer brought by their marketing efforts. You may accomplish this by using a link containing an affiliate tracking code assigned to a particular page, product, campaign, advertiser, or service. When someone clicks on that link, purchases are made from that person's account then you get a commission for your marketing effort.
Affiliate marketing occurs when bloggers establish a relationship with a business and promotes that company's product or services. Each blogger receives an individual URL for the website of the company. The blogger earns a percentage if a user clicks on the link and later buys from the company. Commissions are paid to the blogger as a percentage of the sale or in a set amount per lead or sale. There are several ways for bloggers to be affiliates for companies. You can join as an affiliate directly by joining the affiliate program offered by the company or joining affiliate marketing networks and then looking for affiliate programs you want to join.
Your top priority in affiliate marketing is helping your reader to find the right product or service. You must sign up for an affiliate program that will benefit your audience, then craft content around your affiliate links to help your readers make the right purchase choices. The affiliate links on your blog should be genuinely helpful to your readers and come from brands or companies that you trust or think their products or services are fantastic. So, becoming an affiliate for businesses you already use is important.
Getting Started with Affiliate Marketing
There are different ways to get started with affiliate marketing. Still, most people are familiar with two ways: companies that pay you a commission for every sale you make (indirect) or companies that provide a link that sends your customers directly to their product page (direct). Both are effective because they take away all of your customer acquisition costs.
Getting started with affiliate marketing is easy. First, find a company or product for which you would like to be an affiliate. Visit the company's website click their affiliate program link, and fill in your details. (You can find most companies affiliate program links at the bottom (footer) of their website). You can also find different affiliate programs by searching Google using site:companyurl.com "affiliate program."
If you are still looking for an affiliate program for a particular product or service, try contacting the company directly through email or social media and ask if they have any affiliate program for the product that you would like to promote the product.
Who Pays the Blogger for Affiliate Marketing Efforts?
As an affiliate, you get paid through an affiliate network. Payments are usually made every month when you reach the threshold (minimum amount of sales).
When can you Start Monetizing with Affiliate Marketing?
When launching your blog, affiliate marketing can be a simple way to monetize your efforts. Affiliate links are a great way to immediately start making money from your blog. The more people see your affiliate links and promotions, the more money you make. Affiliate marketing is a unique business model where you earn a commission by promoting someone else's products or services. While not always easy, affiliate marketing can be very profitable when you join a marketable affiliate program.
In addition, if you're already earning some extra income from blogging, then affiliate marketing can provide an opportunity for more diverse revenue streams. For example, you might use affiliate links on your personal finance site to promote credit cards that offer cash-back rewards or hotel points that you can redeem for free hotel stays. Or, if you're a travel blogger who offers tips about destinations worldwide, an airline may pay you commissions to feature their flights in your posts. You get paid when people click through these links and purchase something. It is called performance-based marketing because you're only paid if sales are made.
Tips for Making Money with Affiliate Marketing
Affiliate marketing is partnering with businesses you already use and trust—and earning money for every customer you refer. So, for your success in affiliate marketing, regardless of what you're promoting, you need an audience before you can even consider making sales. In affiliate marketing, your audience is anyone who reads your review about any product, trusts your judgment, and makes a purchase. Remember, building an audience takes time. It might take several months (if not longer) to get everything in place, but once you do, you'll be able to enjoy a long-lasting relationship with your customers and affiliates' networks.
Here is a comprehensive article to learn more about affiliate marketing and how to get started
Bloggers Make Money with Sponsored Posts
Sponsored content is advertising from an organization or sponsor created by a person or organization that looks similar to the content the publisher is producing. With sponsored content, a brand pays a blogger to write about the company's products and services. Often sponsored content looks like the regular content produced by the blogger with the same intonation. In generating money with sponsored content, bloggers don't contact the advertiser; instead, the advertiser (brand) will approach the blogger they trust. A brand can only contact you when they think enough relevant people will see your article.
Companies may pay you to create the whole blog post, including the text, images, and a predetermined number of social media shares, or they may pay you to create only the text or the images. Bloggers' roles in campaigns will vary from one initiative to the next, depending on factors such as the sponsor's requirements and the strengths of your platforms. Businesses are interested in having you speak to your audience about their product or service.


If your blog generates enough traffic with a large readership, you may be approached by companies offering you different sponsored content deals. Before accepting any deal, ensure you know deals that will work for your website and will be open to your audience. Certain brands may have different ways of promoting content than other brands. Some will prefer to let you create your content, while others will focus on incorporating particular words or phrases into your content. It would be best if you took this and many more into consideration.
Who Pays the Blogger for Sponsored Content?
How a blogger gets paid for sponsored content depends on how the brand and the blogger first become connected. When a blogger and a brand have an open line of communication, the brand will pay the blogger without any middlemen. But if there are mediators between the blogger and the brand, such as the sponsor network, then the sponsor network will directly pay the blogger, not the brand.
The blogger's commission is negotiable for sponsored content when working directly with a brand. But when a blogger uses an influencer network such as Soapbox Influence, Activate, and IZEA to secure sponsored content, the network often determines the payment per post.
When Can You Start Monetizing with Sponsored Posts?
Unlike Affiliate marketing, which you can start after you launch your blog, you need to be an established blogger and authority in your niche before any brand can start working with your blog. Although there are no actual stats for the amount of audience you should have, companies and influencer networks always look out for blogs with massive site visitors every month so that their content can reach wider online audiences.
Tips for Making Money with Sponsored Content
Making money with sponsored content entails taking your blog to the next level by providing unique and irresistible content to grow your audience. Keep in mind that with sponsored content, you are working for your readers only to get paid by a company.
You must promote brands that will benefit your readers, no matter the price; if the brand's message does not resonate well with your audience, you are in for some trouble with your audience. Know your blog and audience before you accept or signup for any sponsored content gig, as the idea is to provide valuable content for your readers and make the brand happy with the results of their sponsored post. It must be a win-win situation.
Bloggers Make Money Creating and Selling Products
Ads, affiliate marketing, and sponsored content are not the only ways bloggers can make money from their blogs. As a blogger, if you've built up an audience over time, you can leverage your large audience to expand into other profitable ventures, such as selling your products or offering services online. For instance, if you're a health and wellness blogger, consider writing a digital book about skincare or makeup that will benefit your audience. Or if you are a relationship blogger, you create exclusive content or class to help fortify your readers' relationships lifestyle.
Many bloggers begin with their podcasts or start creating paid live events. You may design and publish products that will appeal to your followers. This is the case for many prosperous bloggers who are most popular today; they sell their products. As a blogger, you can offer digital products like educational products, subscription-based events, memberships, or books. You can sell anything that resonates with your audience on your blog.
I will briefly explain each product a blogger can sell to make money online.
Digital Products
Bloggers can make money from their sites by selling digital products they've developed themselves. Templates, invitations, printables, meal plans, guides, etc., are just a few examples. Earning potential for digital products is high because of the low or nonexistent production costs associated with making them.
You can easily use WordPress plugins like Easy Digital Downloads, WooCommerce, and Fluentform to sell and deliver the digital products you create.
Courses
We live in a time when people seek information to improve their skills and inform their brains. As a blogger with vast knowledge in a particular subject, you can impart others with that knowledge and still make money from it. Most Bloggers now constantly educate their followers through actionable guides, ebooks, online training, workshops, and online courses. You can package your skills and knowledge in a digital format and sell them to your readers as a course or training to improve their skills.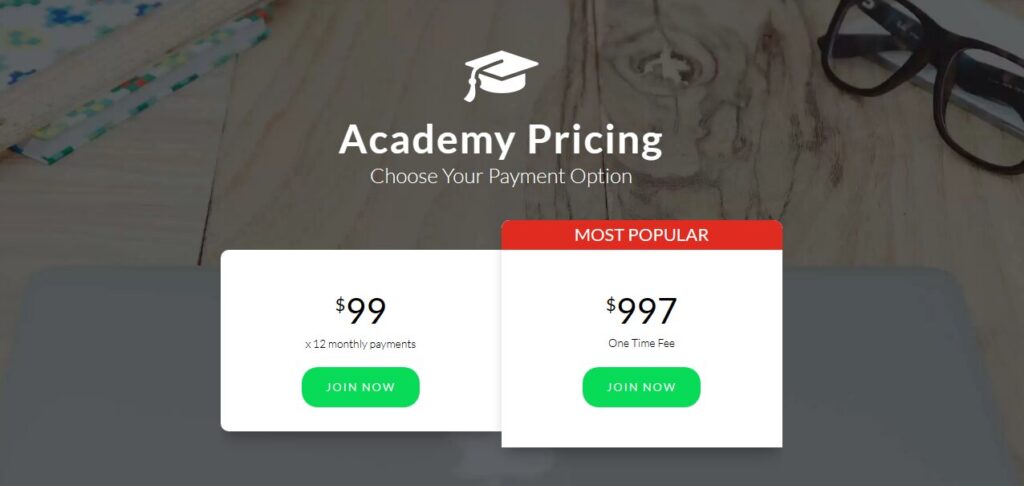 With your e-courses, you control the pricing and earn the entire commission. And most times, you don't need to struggle to create e-courses because you already have tons of information in your blog; all you need to do is pull them up and brush them to fit into the course module.
Memberships and Subscriptions
Memberships or subscription-based platforms where members pay a certain amount per month to access exclusive content from a blogger. You can also create paid and exclusive content for people who want more information unavailable as free content on your blog.
Physical Products
As a blogger, you can use your blogs to showcase the physical product you have created. Just be creative; you can make T-shirts with unique inscriptions, towels, notepads, purses and wallets, hand-knitted bags, and many other physical items.
There are several ways you can sell your physical product on your blog. You can link your products to a marketplace like an Etsy shop and sell your products there. You can also sell your physical products on your WordPress blog using a free e-commerce plugin (WooCommerce). Or use other shop-enabled CMS, such as Shopify or Storefront, to create your blog.
Example of physical products to sell on your blog:
Mugs
T-shirts
Stickers
Posters
Towel
hand-knitted bags
Phone cases
Who Pays the Blogger to Sell Products?
Apart from the money used in setting up the store and creating the product, there is no other obligation required from the blogger. Every money made from the product sales belongs to the blogger, with no mediators and no sharing of the profits with anyone else.
When Can You Start Monetizing with Products?
In theory, you could start selling your products you launch your blog. But there may be little or no sales as you need time to build loyal followership and a genuine email list, which will increase your product sales. Growing an active email list should be your focus after launching your blog; you must build your email list to sell your products well. With an active email list, you can promote your latest products to your subscribers and remind them of the old stuck.
Tips for Making Money by Selling Your Own Product:
Improve the quality of your content to increase your blog traffic and build authority in your niche. Know the products that will solve the problems of your audience. First, get to know your audience. You must identify your audience's needs and create products to meet those needs.
Bloggers Make Money from Services, Coaching, and Consulting
As your readership grows, it's only natural that more people will start associating your name with the kinds of posts you make on your blog. That's a fantastic method of establishing credibility, which is essential when seeking clients for service. Consulting and services rendering is a significant source of income for bloggers. Your readers might need your services to set up something for them or consult you as an expert.
For Instance, I make extra cash by helping people set up open-source email marketing software like Mautic. I create and troubleshoot WordPress Websites and provide other website-related services for people. What kind of consulting services can you offer as a blogger? Your readers need help; they want to understand something better or hire someone else to do something for them, so they don't have to. Many bloggers offer services related to their niche to help and assist their audience.
You can do that too.
Here are examples of the services you can render as a blogger.
Consulting services
Graphic design
Freelance writing
Virtual assistance
Classes or workshops
You can build a landing page for each service you render on your blog and use your blog to promote your service and watch how clients will flood your inbox.
Who Pays the Blogger?
As a blogger, you get paid by your client or customers after or before you offer a service. All you need to do is set the rate for each service you provide and embed a payment gateway to your blog so that you can accept payment from the clients.
When Can You Start Monetizing with Services, Consulting, or Coaching?
You can start right away. Create a landing page for each service, find your first few clients, and launch your business. Established content and a solid social media presence can help you reach a wider audience.
Tips for Making Money with Services:
You must understand your audience very well to know their problems, and you can help them solve the problems with your services. How can you help them? Create each service and determine the price; initially, you can lower your price to attract more clients but not underprice your service. Next, promote your services to a few people and place the ads of your services on your blog. 
Turn Your Blog into a Money-Making Machine
Want to make money on your blog just like every other blogger? Making money on your blog should be easy; consider what value you can offer in exchange for cash. Money will come when you provide services or add value to people's life. Creating a successful blogging business is not a step-by-step procedure. Your blog niche, relationship with your target demographic, and content value will determine which method of making money as a blogger is most effective for you. But in all, you should concentrate on developing excellent content that will build a dedicated readership, and only then should you start experimenting with the monetization methods mentioned above.
It takes good content with enough traffic to generate money on a blog. Which method mentioned above do you wish to experiment with in making money on your blog? Let me know in the comment section.