Social media is one of the best technologies ever invented because it connects humans without boundaries. Social network platforms like Instagram are only growing. Based on the statistics released by Statista in 2021, Instagram has now passed one billion monthly active users. While the fruit is becoming more delicious, reaching for the branches is harder. The purpose of your Instagram account, coming up with a content strategy, and designing it to get the highest engagement were methods that made a difference during the early days of Instagram. Today, it's a common standard, and you need to push yourself to increase the reach of your Instagram account.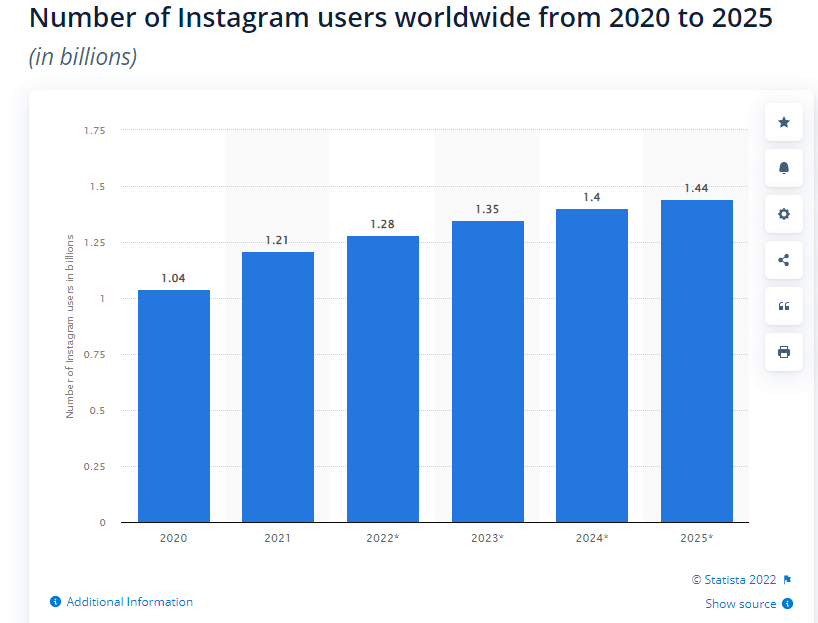 This article will explain the ultimate checklist of tricks and tips to help you quickly gain genuine followers. It will also give the highest ROI on your investment and be worth your attention.
Now let's look at the best ways to increase your Instagram followers
The use of hashtags is one of the most efficient ways to attract followers without other people. In addition, hashtags let new people discover your content. It is possible to have up to 30 hashtags per post to boost its visibility. However, simply tagging hashtags will not add magic. The most efficient method of finding relevant hashtags that can bring more followers is to look into the most generic hashtags that are appropriate for the requirements of your Instagram page. For example, if you search for #fitness or #sports, look at other hashtags associated with the post. Then, check out what's trending, as your chances of being noticed are much higher when you use less common hashtags.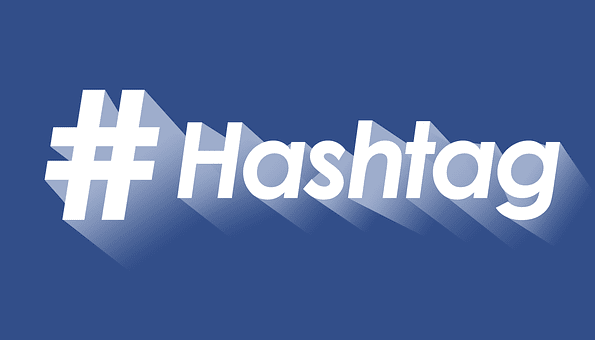 To have a successful Instagram page, you need to be creative in coming up with relevant Hashtags that resonate with Keywords related to your page. Sometimes it is not easy to think of 30 relevant hashtags to use on your post. Still, with some imagination, you can create a dedicated hashtag for your page alone or turn to online hashtag generators such as All Hashtag and other hashtag-generating tools. While these tools are fantastic, you must select the hashtags that you think will work for your blog the best to ensure that your post doesn't appear spammy.
Join Micro-Communities
Since Instagram has introduced the option for users to be a part of hashtags' communities, staying track of micro-communities has become easy. You've already discovered the hashtags you'll be working on, and you should follow them to stay on top of the news. Think of hashtags' communities as a group of people you'd like to join and get noticed. Comment on other posts and engage in discussions to attract attention. Here are some biggest micro-communities you can join on Instagram #community #love #support #family #covid #fitness #nonprofit #education #motivation #art #health #charity #instagood #life #supportlocal #volunteer #inspiration #mentalhealth #donate #giveback #music #business #fun #lifestyle #wellness #smallbusiness #hope #follow #instagram #friends
If you've built a solid and loyal following, you can take this further and build your micro-community to connect like-minded users around your community. Your micro-community will help you connect with others, improve the searchability of your posts, gain more followers, and grow your community. 
Engage with Influential Influencers
Now that you have discovered your hashtags and joined relevant communities, it is time for you to network with the big players in your micro-communities. It is one of the best things you can do for your business to grow on Instagram. If you've been engaging people online, you've probably noticed those leading players in your niche or micro-communities. You can like, comment, and ask questions and see if you can build a friendly and mutually beneficial relationship with them.
The best aspect of Instagram and most social media networks is that it is a platform where a contest does not require taking a piece of pie to another. Instead, it's more like copying your pies and sharing them. So, begin to make friends, promote one another's content, collaborate, and host giveaways.
Make Best Use of Instagram Location Tag
Although, at first glance, it could seem like the location tag on Instagram is a place for businesses and teens eager to boast about where they had dinner, each Instagrammer will find something of value in the Location tag. Tagging your business location to an Instagram photo or video can help let your followers know where you are without stating it in the caption. It also helps your engagement rate on Instagram, giving you more exposure and attracting customers with minimal effort.
So, if you want to be found, you must ensure your location is correctly tagged. For example, let's say you have a fashion store and you deal with the latest clothing and designs for both males and females, so you want to be found by people looking for a better place to shop for the latest design. So, when you post pictures of your store, not only are you inviting them to wear designer, but you also want to invite them to patronize everything in your store. Do you want your business to be easily found on Instagram? Then, turn to the Instagram location tag for the magic.
Follow People who Enjoy the Pages of Other People
Most times, it's hard to be recognized without leaning on other people. Personal development is a linear progression; on Instagram, you must realize that you cannot take on the world alone and need to become interdependent, working in harmony with those around you. For example, when the content on your Instagram page is about women's undies, you may discover some potential followers on a page selling men's wear. Imagine the number of people who would love to have your feed's content but aren't not seeing it because they haven't discovered your page yet. Don't hesitate to tap them on the shoulder and follow them!
The most vital part of an image isn't the image itself but the context behind it. A story behind an image can give an image more powerful meaning and intention than the actual image. The caption of an image on Instagram tells stories, expresses emotions, sets the scene, and provides information that adds value to the image and can prompt people to click for more. A stunning photo without a caption is just a photograph. Captions may not boost the visibility of your post; however, they can be one of the primary factors in determining whether a user will choose to follow your page. Convert visitors into followers through captivating descriptions of your Instagram posts.
Be Consistence with Your Posting
Consistency is the key to success on Instagram or any other social media. It would be best if you were frequent in how often you post your content on your page, stick to the frequency you choose, and make sure you execute it according to the plan. For example, suppose you are choosing to post content for four days of the week. Execute that plan with consistent posting during those days. A lack of regular posting can result in lower engagement and slow the growth of your page.
If you have lots of content produced over time, you can use social media marketing tools like CoSchedule to schedule your content. Coschedule is a social media marketing tool with rich features that permits you to schedule, organize, and share your content while you attend to something else. This tool also allows you to customise and choose post timings to suit your needs. Any social marketing tool can help you schedule your content time and day to maintain your posting frequency.
Post During the Peak Times
It's difficult to identify right from the beginning. However, studying the times with the highest likelihood of getting the most followers and engagement is possible. You need to take a targeted approach involving analyzing what has and has not worked for you. First, you should examine the timing of your past posts and how much engagement you got during those periods. Detailed analysis of your posting history versus engagement will give an insight into the best time of the day and week to post. IconoSquare is one of the best Instagram analytic tools that will give you an insight into the best time of the day and week to post.
Learn: 6 Best Ways to Make Money on Instagram
Host Giveaways
Giveaways can be a cheap promotion that can increase followers' engagement, provided it's done correctly. For instance, asking people to like, follow, comment and tag a person for an opportunity to win an iPhone 14 ProMax! Giveaways can not only boost the number of people who read the posts you post, but they can also increase your followers on your account. How they are conducted depends on how they're designed and managed.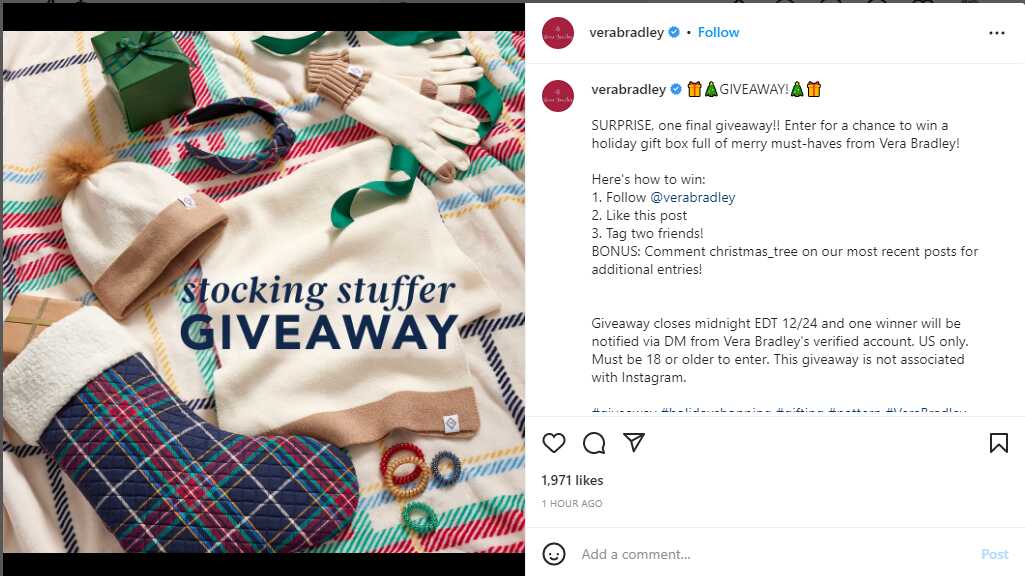 There are a variety of ways to go about using giveaways to get more followers. For example, you could go for higher engagement by requiring the person to like the post to enter the contest, or you could collaborate with other creators and ask your followers to share the post and then follow the co-host for the giveaway. Likewise, the co-host can do the same thing for you. You can also ask a friend to be tagged in the post's comment section so your post's engagement is high and more people are exposed to your posts.
Use Watch Videos, Live videos and Stories
The world has already adjusted to the current overload of information. As a result, people can pass the information by and forget about it, especially when it's challenging to sort through or easy to understand. For example, a study found that 80% of people prefer watching the live stream of an organization instead of reading blogs, and 82% prefer watching live video of a brand over postings on social media. This is because live videos are an excellent way to show your followers the inside of your routine and tell stories about your brand. In addition, you can organize a Q&A session to bring life to your profile.
Stories with highlights are great for introducing your account to followers. Let them know what you are doing and why they should follow you. Stories keep your account's name on the map and your followers engaged. You can feature videos in the explore section similarly to regular posts. Live videos are awe-inspiring in building community on Instagram.
Learn: How To Use IGTV For Business: A Complete Guide
Ask for More Followers
Asking your audience to follow you on Instagram is another way to increase your followers; this may look odd, but you should not be afraid to ask people to follow you. If you have watched any YouTube videos, you must have noticed YouTubers often ask people to subscribe to their channel for more amazing content. In the same way, you could also request viewers to follow you on Instagram for more great content. Sometimes you need to push or compel some people before they follow you.
While asking people to follow you on the Instagram, state what they will gain by following your page; this strategy will keep them on their toes and waiting for more from you.
Run Instagram Ads
Instagram ads are a method to quickly and efficiently grow your Instagram account without having to do anything else other than offering high-quality content. As a result, Instagram ads are one of the quickest ways to grow your followers. It can also increase website traffic and grow your brand exposure because the platform offers ad tools to make your posts eye-catching and engaging. One of the benefits of running Instagram ads is that it will allow Instagrammers to discover your brand and page quickly and inspire them to follow your page.
Steal Your Competitors' Followers
Finding and connecting with the followers of your closest competitors' Instagram accounts is one of the finest strategies to grow your followers. By following your competitors, they have already expressed some interest in the products you sell.
So how do you successfully gain followers from your competitor? First, you need to engage and interact with them. There are various ways to engage someone on Instagram, such as following them, liking their pictures, or commenting on their post, and the more effort you put into it, the more followers and frequent engagement you'll gain.
Make Your Followers Happy by Posting the Content they Want
Content is the cornerstone of every online activity; no matter the strategies you put in place; the message won't get across if your content does not resonate well with your audience. You know your niche and audience better than anyone else; try all you can to find the best content to keep them glued to your page. Try filters, captions, images, videos, and more to see what resonates best with your audience. You can also spy on your competitors for an idea of trending events in your niche.
Final Thoughts
Increasing your Instagram following entails dedication and strategy; it takes time to arrive at your desired result. Increasing your Instagram following is a multi-step process. Knowing the ins and outs of network best practices will make your strategies more effective. Instagram's popularity with audiences is growing, so using these tips to get followers will help you expand your reach. Above all, remember that content is KING. No one will follow a page that offers no meaningful content; while you work on all the tips provided above, you must ensure you offer the content it takes to keep your followers following you.
Now that you have enough followers on Instagram, it's time to monetize your Instagram content so that you can be earning money posting your stuff.