You've likely heard of Instagram users who have become wealthy thanks to the photos they post every day. Perhaps you even took a peek at your vast fan base and thought, "maybe I can do it full-time too". Instagram content creators may use their online following and clout to test out a variety of income sources, whether they're looking to get rich or supplement their income. The six best ways to make money on Instagram are discussed in this article.
Mind you, your Instagram content, your audience, and your level of dedication will all play a role in determining which strategies in this article will be most successful for you. The best part of making money on Instagram is that you can choose between different revenue streams as you pursue one. So, let's begin with the most popular method of making money on Instagram: forming influencer partnerships with companies.
Best Ways to Make Money on Instagram
Partner with Brands and Get Paid
The phrase "Instagram influencer" is used for anyone who has become well-known on Instagram due to their exceptional actions and massive followers. Influencers are people whose thoughts on particular topics are often considered among the best. Many companies realize they can't go it alone, so they work with influencers to promote their products through paid advertisements in the form of posts, reels, and stories. But it's not only the follower count and reaches of your Instagram account that brands want—it's your audience's trust and engagement with high-quality content.
It's essential to strike a balance between the money you make as an influencer and the integrity you maintain as a creator. Still, if you aren't dependent on your Instagram marketing earnings to get by, you can afford to be picky about the brands you work with.
How much can you make for partnering with brands for Sponsored content?
These influencer arrangements typically entail the development of material, such as Instagram advertisements, a post, a video, and a storyline. They may also include the brand's using your content on their website or in an ad. In most cases, the parties involved can negotiate for payment, freebies, publicity, or a combination of these in exchange for a single post or an entire campaign.
When bargaining, remember that you are selling not just material but also access to your audience (with a potentially massive reach on one of the most prominent social media platforms worldwide) and usage rights.
To give you a sense of what specific brands are willing to pay and how to negotiate based on the cards you're holding, an influencer with over 100,000 followers typically charges up to $500 per post. So, the amount you charge is based on your massive followers
Finally, as an influencer, you must be familiar with your target demographic. What demographics make up your audience, and how engaged are they on average (total interactions divided by the total number of followers)? If you've upgraded to Instagram for businesses, you can find accurate data of your engagement to back this claim in your analytics report. Then, when you negotiate, You'll better equip yourself with this information.
How do you find brands on Instagram to work with?
Brands are more likely to notice you if you have a significant following. But you may also look for brands to partner with that are similar in personality and beliefs, so your audience won't feel like you're "selling out."
You can contact them directly and try to negotiate a deal with them or submit your information to one of the many influencer marketplaces online like:
Fohr: This is an influencer marketplace where you can be connected with a brand. You can create an influencer "card" here by showcasing your many profiles and total reach to brands looking to develop collaborations by linking your Instagram, blog, YouTube channel, and other social media accounts. A list of brands and their needs is also available to you, so you may proactively contact them.
indaHash: You can take part in brand campaigns that are posted online. You can earn money by posting an Instagram photo using the appropriate hashtags. Seven hundred active followers are the minimum requirement to be eligible.
To be on the safe side and show due regard for your audience's confidence, you may use the #sponsored hashtag to denote sponsored articles, even though regulations regarding this type of content vary. By searching for the hashtag #sponsored on Instagram, you may see instances of sponsored posts and how Instagram users include businesses in their narrative or caption. Instagram also features a "Paid Partnership with" tag that conspicuously identifies sponsored posts, which some firms or companies may want you to use to disclose your relationship with them.
Become an affiliate (Recommend products and get paid)
In contrast to an influencer, an affiliate is more focused on making sales for the brand they represent, not just in creating awareness for the brand but in exchange for a fee.
This is typically done using an identifiable link or a unique promo code to ensure that your clicks result in sales. Make use of clickable hyperlinks in the bio of your Instagram profile and Instagram Stories, or by using stickers. Since you cannot embed links into Instagram posts, you can make promo codes and earn money from various perspectives.
Recommending products and getting paid is one of the easiest ways to make money on Instagram. You don't need a massive crowd to get started; you can become an affiliate with just 1000 followers. All you need is to share the products you have used and trusted with your community, and whenever anyone in your community but using your link or promo code, you will receive a commission. Easy?
You can contact one of the numerous online businesses that offer affiliate programs. Or you could look into the most popular affiliate markets like:
ClickBank. A website for affiliates with a commission based on tiers that are accessible to anyone.
LTK. An influencer network for fashion and lifestyle, which offers 20% commissions.
Amazon Associates. An option that is popular and gives you a 10% commission on every sale you make.
Although it may sound like a game of numbers, it's also an art. You'll stand tremendous success when you have a strategy to begin and extend your online presence by incorporating a website and other marketing strategies.
Most affiliate links are long and not usually user-friendly; you can use a URL shortener like Bitly to shorten the affiliate URL and place them in your Instagram Bio.
Learn: What is Affiliate Marketing and How to Get Started
Sell Your Own Products
Affiliate marketing and sponsored content are not the only ways to make money on Instagram. You can also make money by creating your e-commerce store to sell physical products, services, or digital items. Even though an initial time and cost commitment is involved, becoming an entrepreneur is increasingly seen as a natural career progression for innovators in today's economy. Furthermore, with more and more options for expanding one's Instagram following, this is becoming less of a challenge.
If you're selling your own items, there's no need to incorporate the messages of other firms into your social media campaign. And the best part is the entire profits are yours; you don't have to share them with anyone. Since you already have massive followers on Instagram, your loyal and committed followers can be your customers by purchasing genuine goods and services from you.
What you can sell on your E-commerce:
There are no limitations to what you can sell on an eCommerce website for as long as it's legal in your country. You can sell physical products, including T-shirts, cushions, coffee mugs, wall art, or digital products like online courses and ebooks. You can also offer consultancy services to your followers. You don't need to have products to sell before selling stuff online; you can drop-ship products. Drop shipping eliminates the need for you to store inventory or process returns.
Create an Instagram Shop
If you have products to sell, you can sell them on Instagram. Reach new customers and make it easy for people to shop for photos and videos wherever they spend time on Instagram. Just connect your Instagram profile with your product catalogue using an Instagram Shop. You can then advertise your products to Instagram users by linking to them in posts, Stories, the Explore tab, and a dedicated Shop tab on your profile. In addition, you can customize your shop by creating collections or curated products presented in themes. You can create themes for new arrivals, gifts, or seasonal trends.
Instagram marketing is essential to eCommerce businesses. Not using Instagram to promote your products would be like a carpenter deciding wood saws just aren't that useful.

-Thomas J Law The ultimate guide to setting up an Instagram shop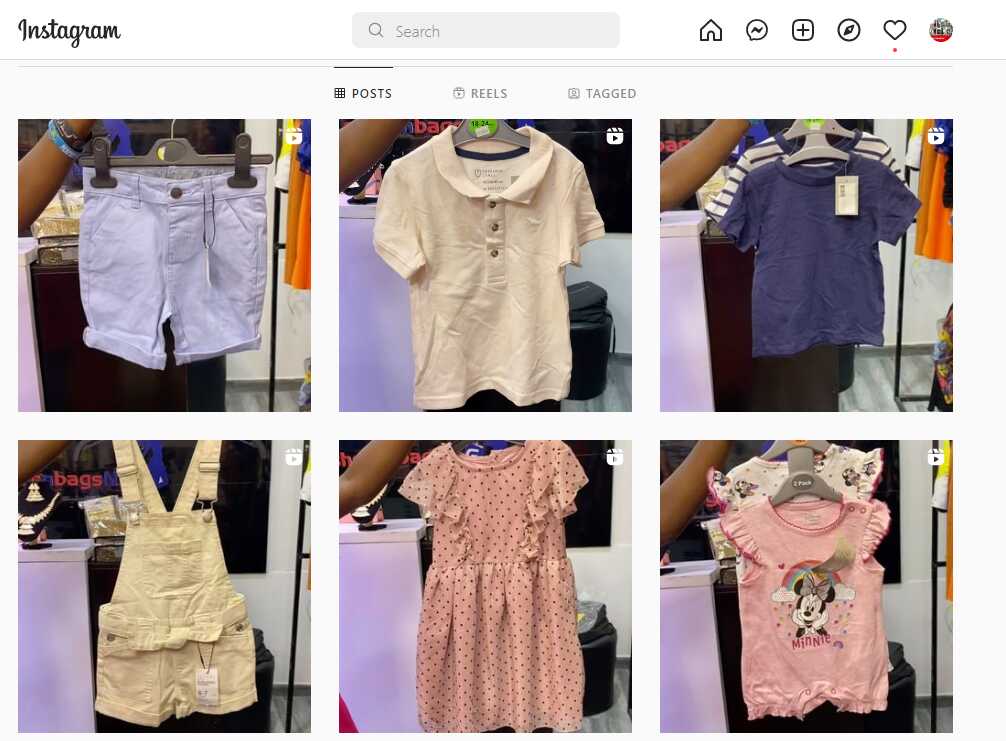 Create product description pages in your shop just like your online store. Here, you can list the product's specs, like its price and description. In addition, Instagram checkout allows customers to make purchases without leaving the app.
This is just the beginning. Instagram features such as:
Shoppable Posts and Stories: Tags can be used in videos and images to highlight specific products in your catalogue. People can tap on an item to get more information about it.
Shoppable ads: Additionally, you can increase exposure for your shoppable posts by including product tags in ads. You can also promote your existing Instagram posts using Ads Manager's s.
Instagram Shop tab: In the Instagram shopping tab, users can easily find new brands that interest them. This feature will help you to attract new users to your page.
Live Shopping: Instagram live shopping allows you to go live and tag the catalogue items (or Facebook store items) you want to show off. Your products will appear on the display's footer, where a tap can result in an immediate purchase.
More importantly, unlike other e-commerce platforms, opening a storefront on Instagram costs nothing. Payment is only required if a customer purchases Instagram's checkout. With Instagram, you can tag your products in Reels so your audience can shop while watching short-form content. You can also add shopping stickers to your stories by selecting the shopping sticker from the sticker tray. With this feature, you can feature a whole collection, a shop, or specific products from your catalogue. Finally, you can host a live shopping event. You can tag up to 30 products or a collection to feature during your Live broadcast.
Monetize your Content
Another way to make money on Instagram business accounts is through in-stream video advertisements. With in-video stream ads, brands can promote their products within your videos.
Instagram calculates earnings by the number of "Monetizeable Plays" a video receives. Therefore, 55% of the ad revenue made from each view will be sent directly to your bank account every month.
Activating In-stream Video Ads with the following steps
Go to Settings. Tap Creator, then In-Stream Video Ads.
Tap Get Started. Agree to the terms and conditions.
On your already published videos, Click Allow Monetization, then tap Continue to finish.
Before earning money with In-Stream Video Ads, your videos must be original works, and you must own the rights to any music used in them. In addition, you can only make money off a video at least two minutes long. Images, polls, slideshows, looping videos, and text montages do not count.
Make Money Through Live Badges
Instagram Live badges are a feature that allows your follower to show you support during a live video. A heart icon appears next to your followers' names in the comments when they purchase a badge during your live video. Live badges help content creators to make money during live broadcasts. See Instagram Live badges as tips you receive from your followers to support your content during a live broadcast.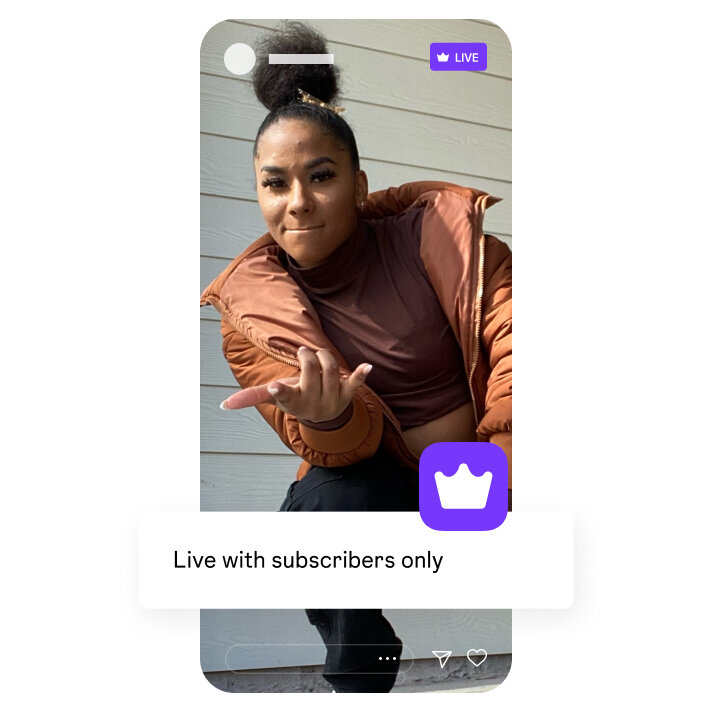 Your Viewers can purchase multiple badges during your Live broadcast. Your followers can buy a heart as low as:
One heart for $0.99
Two hearts for $1.99
Three hearts for $4.99
Although making live badges are not yet available to all content creators in every country. But if your country is eligible, it's a good way to earn extra tips from your followers.
How Much can You make on Instagram?
How much you can make on Instagram depends on a variety of factors. Earnings per post vary widely, from a few dollars to several million.
The amount you can make with your Instagram account depends on the following factors:
Number of your followers
Engagement rates
Your affiliate marketing strategies
But one thing is certain, no matter the size of your Instagram account, you can still earn money with your account. All you need to do is look for one of these ways of making money on Instagram that fits your account.
Final Thoughts on How to Make Money on Instagram
As you can see, there are endless opportunities to monetize your content on Instagram. You can be on Instagram making money while you do what you know how to do best. In other words, you can have fun online and still make a living. As discussed above, you can partner with a brand for sponsored content or join an affiliate program to make money when your followers buy through the link or use your promo code. You can also go live and enables badges to earn money from your loyal followers or sell your own products using tags and post. The possibilities to make money on the internet are endless, especially on Instagram.
Have content ideas to share? Instagram is a robust platform that can help you bring your ideas to life by connecting you with a massive community of loyal followers and allowing you to share your creative ideas with the world while making money. Are you earning money through your Instagram account? If not, why wait?