Social media has made creating and broadening your social relationships quite simple. In the past, you may have had to attend multiple occasions and spend money for petrol, food, and clothes only to show up and throw out a few business cards that eventually were trashed. With online social networking, the expenses of networking are negligible, but the returns are incalculable. Creating a list of social acquaintances online may lead to opportunities internationally, something that local networking could never achieve for you. In this article, we will look at how to build list using social media
Anyone who is interested in internet marketing knows it is true that social media such as Twitter, Instagram, Facebook or Linkedin provide many options for organizations. Neither a greater degree of attention, client loyalty, advertising or direct sales – a lot is possible with social media.
So, in this piece, you'll discover how to build list using social media, increase your contact list, and connect your current consumers even more intimately with your business.
Worthy Tips to Note Before Starting to Build Your List
Social networks have particular regulations that you must follow to keep your account active. Administrators prohibit spamming individuals with unwanted messages and other forms of commercial operations. If your objective is to establish a list for commercial reasons, it's still achievable; it simply needs to be done more informally than you would on your personal website.
Self-promotion is fine, but each time you grab an email off of someone's social media page and add it to your email campaigns, you are spamming people, unless they provide you permission to promote to them first. Obtaining emails from these sites is therefore incredibly tough, and this is done purposely.
Nonetheless, there are specific ways you may take to generate your list effectively
Build Your List Within The Network
That doesn't imply that you don't want users to befriend or follow you on these networks. It implies that you have to take caution as to how you wind up capturing their contacts. Just because someone befriends or follows you doesn't guarantee that they are receptive to your marketing effort and desire to receive promotional pitches. In fact, if you do provide them with such information, they're likely to report you as a spammer, and you might have your account cancelled.
Thus, the ideal thing to do is to start by growing your lists inside the network without collecting the emails offered there directly. You may still publish status updates that advertise your company or products, but direct emails of this sort will have to wait till later.
Make People Want To Follow You
Instead of attempting to force people into being familiar with you or your firm, wouldn't it be fantastic if you could wake up each morning and discover seven to ten new individuals willing to befriend or follow you?
This is perfectly achievable with social networking sites like Facebook, Twitter, and LinkedIn. Once you develop a profile and a following, simply your ordinary actions online might pull people to you without you having to go out and search for them.
Even if you do choose to locate individuals first, it's still considerably quicker to interact with them digitally and far less invasive than attempting to plan a meeting, a phone date, or any other old-fashioned means of networking.
Decide On Which Social Network To Use
To build your list using social media you need to carefully consider which is the best social media to join. The answer to the question is that you can and should join at least three of these networks, depending on your demography. The more you join, the better and the larger your visibility; nevertheless, not every social media platform will match your company profile. MySpace, for instance, tends to be viewed by a younger demographic than Facebook and Twitter.
If you're marketing to kids, then it's a fantastic area to network, but if you're more into higher education professionals, then Facebook will be a better fit for you. LinkedIn is for any working professional, however, some individuals use it to discover employment while they're in the market for that too because of the number of working professionals on it.
Twitter is in a class all by itself. It may appeal to many various categories of people, and it is also the simplest platform to create a significant following on.
It may take a little longer to get accustomed to it, but going on Twitter may help you develop a vast social network in as little as one month if you do it correctly. Imagine having close to 1000 followers in a little more than a month. If just 1/10 of those individuals look at your services or offers when you publish, you will have 100 additional eyes to promote to.
Let's be clear, however, that marketing or establishing a list on social networking needs to follow specific criteria that we will explain in the following part.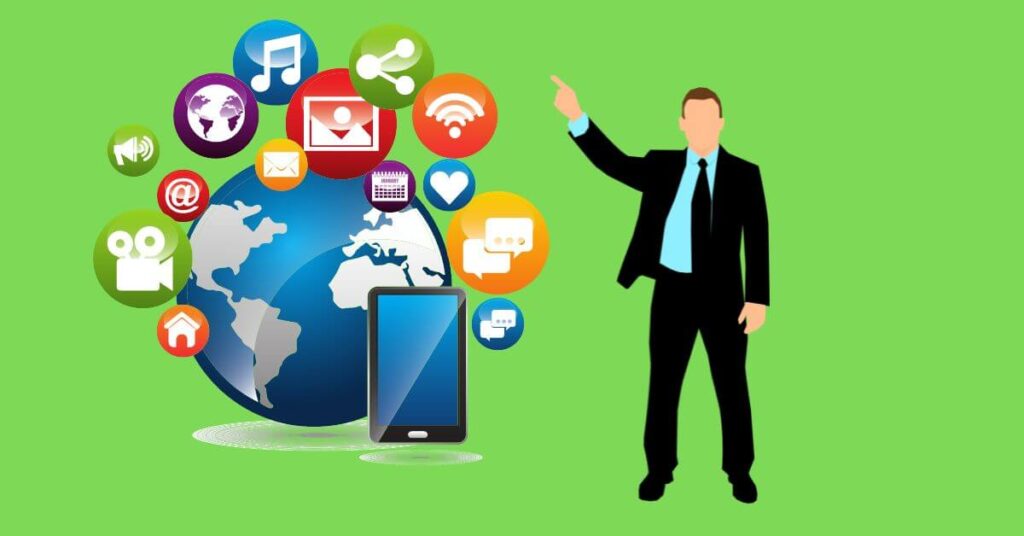 Using Facebook
It is very important to know how to build list using social media via Facebook if you truly want swift growth. Despite several data scandals, the American platform remains a heavyweight among new social media.
According to the latest data, about 1.52 billion individuals use Facebook every day, 200 million of them in Africa alone.
If you still can't trust these facts, and you still have reservations about the advantages of establishing a corporate page on Facebook, 90 million small and medium-sized companies are already making use of this opportunity.
And it's worth it.
Platforms like Facebook enable you to exhibit the human aspect of your company. Users are acquainted with Facebook and its functionality and do not have to browse via a third-party website to receive the information they seek.
But how might your Facebook profile assist you to generate new prospects for your email marketing?
Free Advertising For Your Contact List
First, merely refer your Facebook followers to your registration page. All you have to do is post a call to action button (CTA) beneath your Facebook header.
To accomplish this, click on the blue button underneath your cover picture on your page (this is only accessible to you as a page manager). You may then pick the action you desire (Contact Us, Buy Now, Learn More to name a few).
Second, because you only have one CTA under your banner, it has to be picked depending on your requirements. If you are wanting to build your email contact list, we suggest that you pick the "Sign Up" option.
Thirdly, you may then input the URL of your registration page: Visitors to your Facebook page can now subscribe to your newsletter with just three mouse clicks.
This is a terrific approach to market and expands your email contact list using Facebook for free.
Paid Facebook Ads
Your email contact list may increase naturally with social media. This enables you to see the appropriate adverts and get into your target audience's news stream.
Using Twitter
Twitter is a little simpler for list development since it is more transparent, and there are several third-party services dedicated exclusively to helping you increase your Twitter following.
The absolute simplest technique is merely to start following individuals inside your business area. However, there's an even better approach to discovering the individuals that have a huge impact on Twitter; by following such people and they find you interesting enough to follow back, you'll acquire a lot of positive publicity this way.
Twitter Movers and Shakers
This section details the movers and shakers on Twitter. What's good is that you get to see the individuals you would like to follow straight immediately, not because they're in your field, but maybe because they have a big reach.
The trouble with following them is that many are so renowned that they won't bother following you back. That's alright if you don't add too many, but if you do, attempt to get them to notice you; that way, you'll receive quick publicity for your tweets.
Retweet
Once you're following them, you might attempt to be noticed by simply retweeting anything they've said that resonates with you. A retweet is a mechanism that duplicates a tweet from one person and adds it to the other person's status update as a new tweet in his/her stream. If enough individuals do it, it has the potential to propagate over the network like a virus, hence the designation of a "viral tweet."
If it occurs, the individual may reach millions in very little time and earn tremendous publicity for himself/herself and his/her company. The way to begin all this is to either tweet something intriguing or retweet something someone else said that was noteworthy. Often, as a matter of etiquette, users will thank other users for retweeting their tweets, and it will include the person's Twitter identity in the thread.
Using Instagram
Instagram allows you the option to promote your business to a younger audience. In order to increase your email list using Instagram, the first step should be to establish the circumstances for your followers to learn about the newsletter offer.
An ideal method to achieve this is, for example, to include a registration form in the page description.
The next stage is to urge your audience to engage. Possibilities for this would be:
Special promo coupons for Instagram users
Free downloads
competitions
Photos that motivate you to tag friends
The purpose is to promote your business, your brand and your goods. To achieve this, you employ word of mouth, which may very rapidly shift in your favour on sites like Instagram.
Keep up to date, frequent images and most importantly tales to both remain in the news stream and recall your fans – it will be worth it.
Once you have developed a community, you will be presented with breaking news about new items, specials and unique discounts for Instagram followers.
But be careful: You shouldn't fire all your powder on your social media networks. If you currently publish and utilize all activities on a single platform, you will find it challenging to sell the extra value of your newsletter.
You should thus partition discount coupons, contests, etc. in such a manner that you can constantly stress out the benefits of your newsletter and its added value.
Instagram is a terrific method to market your email contact list with visual material – take advantage of this chance.
Conclusion
You now understand how to build list using social media and the benefits of this method. But even with the strongest social media strategy to create your contact list, it's crucial that you remain inside the regulatory framework.
If all these feel overwhelming you can hire a social media manager