Starting your startup business is a hard journey full of promises of creativity, independence, and the chance to turn your dreams into reality. Whether you have a ground-breaking idea, a passion you want to transform into a business or a strong desire to be your own boss, today you will learn how to start a startup business and turn what look like a simple idea into business and contribute to the economy of the society.
A startup business allows you to turn your innovative ideas to change lives, solve problems, and contribute to your country's economy. Starting a startup business is your invitation to be the artist of your own destiny, shaping the future with your creativity and ambition. But, just like any other business, creating a successful startup requires more than just inspiration and passion. It demands a solid plan, dedication, and a clear path forward. This guide will cover every requirement to start a startup business, from crafting a compelling business idea to raising funds, building a team, and nurturing your startup to maturity.
So, if you're ready, roll up your sleeves as we embark on a journey into starting your own startup business. Starting a startup business can be an exciting and challenging endeavour.
What is a Startup Business? 
A startup business, often called a startup, is a newly established company or organisation typically in the early stages of development. Startups are characterised by their innovative and entrepreneurial nature, aiming to bring new products, services, or business models to the market. These companies often operate in sectors with high growth potential, such as technology, biotechnology, e-commerce, AI, and various other emerging industries.
The Characteristics of a Startup Business
To qualify as a startup, a company must have several characteristics. Here are some key features you see in a new company before you categorise it as a startup business.
Startups are known for their innovative products, services, or business models; they aim to solve a problem in a new or unique way.
Startups often have ambitious growth plans and aim to scale rapidly. They seek to expand their customer base and market presence quickly, often through acquiring venture capital or other forms of funding. They aim to expand production and sales quickly without significantly increasing their expenses.
Startups leverage technology, such as AI or other digital solutions, to build a competitive advantage and maximise their reach and presence.
Startups typically operate in a high-risk environment; many of them fail in their early stages, so founders and investors are well aware of the risks involved. Startup businesses are often considered high-risk investments with a high failure rate due to their lack of history and experience.
Startups often begin with limited resources in terms of capital and manpower. They must be resourceful and creative in achieving their goals.
Startup founders are typically willing to take calculated risks and work hard to bring their ideas to fruition.
Startups often seek funding from angel investors, venture capitalists, or other sources to support their growth and development. They usually have lower startup capital requirements than traditional businesses, and they rely on different types of innovation to grow quickly and revolutionise how they do business.
How to Start a Startup Business
Starting a startup business can be scary in the beginning. It's a challenging endeavour, so only a few startup businesses survive five years or longer. Here's a step-by-step guide to help you get started:
Start with a Problem-Solving Idea 
The first step in starting a startup business is identifying a problem and solution. Every business you out there today was a mere concept at a point targeted to solve a given situation. Your idea doesn't need to be new; you can reshape existing ideas to solve people's problems better. Coming up with a problem-solving idea is the critical starting point of any successful startup. It's the creative process where you conceive and identify the core idea behind your business. Your idea should not only align with your interests and passions but must also solve a genuine problem or need in the market.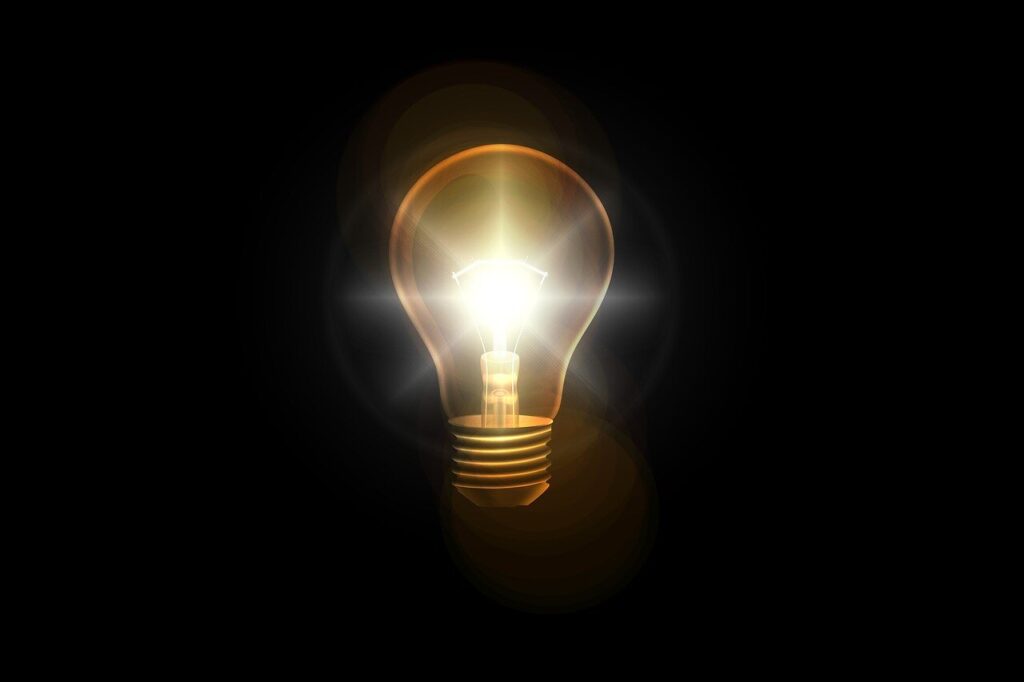 During this phase you may need to do the following:
Brainstorm: Engage in brainstorming sessions to generate a wide range of ideas. Don't censor yourself at this stage; just let your creativity flow.
Research: Once you have a list of ideas, you will need to research the market, competition, and potential customer base to evaluate the viability of each idea.
Passion and Purpose: Choose an idea that genuinely excites you and aligns with your long-term goals. Building a business is a journey; only your enthusiasm will sustain you when challenges arise.
Adaptability: Be open to refining or pivoting your idea based on market feedback and changing circumstances.
Generating ideas will set the foundation for the entire business, so take your time to ensure your concept solves problems facing people in your country or the world at large. 
Conduct a Market Research
Market research is a fundamental step in the process of starting a startup. It involves gathering and analysing information to understand your target market, industry trends, competition, and potential customers. Don't limit your market research to what you see online alone; your market research can take various forms, including surveys, interviews, online research, and real-time data analysis. The more thorough and accurate your research, the better your ability to make strategic decisions and position your startup for success in a competitive marketplace.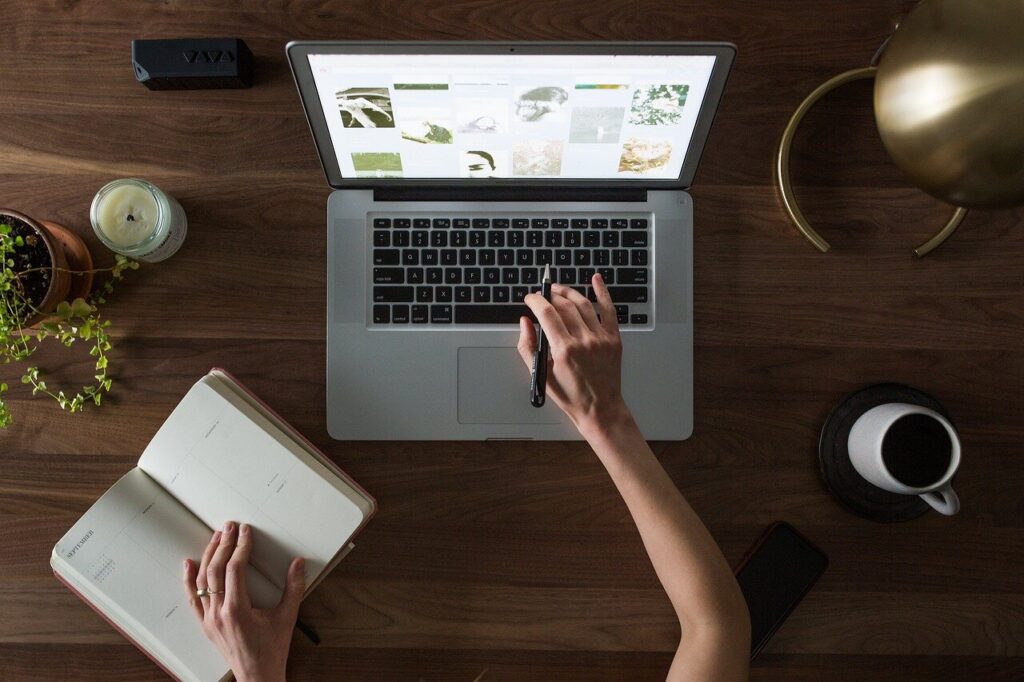 Why do you need to conduct a market research after having an idea for your business? Here's why it's crucial:
Understanding Your Market
Market research helps you gain deep insights into your chosen market. You'll learn about its size, growth potential, and the factors influencing it.
Since there's no new business idea anywhere, even if your business idea seems new to the market, it's an extension of existing ideas.By studying your competitors, you can identify their strengths and weaknesses. This information is invaluable for differentiating your business from competitors and finding improvement opportunities.
Identifying Customer Needs
Research enables you to discover what your potential customers need and want. This will allow you to effectively tailor your product or service to meet those needs.
Market research helps you identify potential pitfalls and market risks. You will need this knowledge to make informed decisions to minimise any risk that may arise in the cause of starting your business.
With a clear understanding of the people who need your products or services, you will be able to create marketing strategies to attract potential customers and improve your chances of success.
Create a Business Plan
Once your business idea is in place and you have successfully conducted market research for your business. You'll need to create a detailed business plan describing your products and services. It should include information on your industry, operations, finances and market analysis. A good business plan is a roadmap to any successful business; it outlines your vision, strategies, and financial projections for your startup. You need to create a well-structured business plan for your startup for the following reasons:
Clarity and Direction: A business plan forces you to articulate your business idea clearly. It defines your goals, mission, and vision, providing a roadmap for your startup's growth.
Strategic Guidance: It outlines your strategies for achieving your business objectives, whether entering new markets, product development, or marketing.
Attracting Investors: Writing a business plan is also important for getting financing support for your startup. Investors, lenders and banks often require a business plan to assess the viability of your startup. A well-crafted plan can make your business more appealing to potential financiers.
Resource Allocation: A business plan helps you estimate your startup costs, budget, and financial projections. It guides you in allocating resources efficiently.
Risk Assessment: It identifies potential risks and challenges your business may face and proposes strategies to mitigate any risk that may arise along the line.
Measuring Progress: You can use your business plan as a benchmark for measuring your progress over time. It helps you stay on track and adapt as needed.
Here is detailed material to guide you in creating a business plan that stands out for your business. 
Put a Legal Structure in Place
Having put your business plan in order, it's time to decide on your business legal structure. This is like choosing the foundation for your house; it's a fundamental decision. It affects how you run your business, how you're taxed, and your personal liability.
Here are some common legal structures: It may differ in some regions; you need to follow the legal system in your country.
You're the sole owner and personally responsible for your business. It's the simplest structure, but it also means your personal assets are at risk if your company faces legal trouble.
Limited Liability Company (LLC)
This structure combines elements of a partnership and a corporation. It offers personal liability protection, meaning your assets are generally safe if the business faces legal problems.
It's a separate legal entity from its owners. Shareholders own the business, and the corporation itself is responsible for its debts and legal issues. This structure involves more paperwork but can provide strong liability protection.
This legal structure involves two or more people to start a business as a partner. When two or more people start a business together, they can form a partnership. There are general and limited partnerships, each with its own rules for liability.
This business is owned and operated by its members, who share the profits or benefits.
Your choice of legal structure should align with your business goals, the level of control you want, and the liability protection you need. It's a decision with long-term consequences, so it's a good idea to consult with legal and financial professionals to make the right choice for your situation. 
Financial Management
Managing your finances well is a critical part of running a successful business. It ensures you have the funds to operate, expand, and deal with unexpected challenges. If you don't have the right skills to manage your finances, you better hire a financial advisor or accountant to keep your business on solid financial ground. Starting a business requires money, and managing your finances is crucial, as financial mismanagement can ruin your good idea even before taking off.
Here are some financial aspects you need to pay attention to during this phase:
Startup Costs: Identify all the costs associated with getting your business off the ground, such as equipment, licenses, marketing, and initial inventory. Make a list and create a budget for it.
Funding: You will need to figure out how you'll finance your startup. We will discuss how to source funds for your startup business shortly. This could be from your personal savings, loans, other investments, or crowdfunding. Carefully consider which option is best for your situation.
Business Bank Account: It's a good idea to open a separate bank account for your business. For accountability's sake, you don't mix personal accounts with business accounts; they must be separated. Keeping your personal and business finances separate makes tracking your business's financial health easier.
Budgeting: Once your business is up and running, create a budget that outlines your monthly expenses and expected income. This will help you stay on top of your finances and ensure you're not spending more than you're making.
Accounting: Keeping accurate financial records is essential. You can hire an accountant or use accounting software like Zoho, Quickbooks, or Wave to help with this. It's vital for tax purposes and understanding your business's profitability.
Taxes: Understand the taxes your business needs to pay. This can include income, sales, and employment taxes if you have employees. Ensure you're compliant with tax laws, as it may damage your business reputation.
Emergency Fund: It's a good practice to have some savings set aside for unexpected expenses or downturns in business. This can help your business weather tough times.
Secure Funding for your Startup
No matter the size of your startup business, you will need money to run the business, and you may not have all the money in your possession; that's where you need to apply for funds from friends and family or turn to a larger corporation for more capital. Startup funding is very important to the success of any startup business. Whether you leverage loans, grants, or family and friends, having solid funds will allow you to more effectively and economically launch your business. If you don't have enough funds or can't raise enough funds for your business, you might be unable to pay all your expenses to run your new business.
Build a Reliable Team
Starting a business is often too big a task for one person to handle alone. Starting a business can be risky, so you'll need to surround yourself with the right team. The right team can help you achieve your business goals more effectively and share the load, while the wrong team can hinder progress. Take your time in selecting the right people and nurture a positive and productive work environment. Building the right team is very important for your business's success.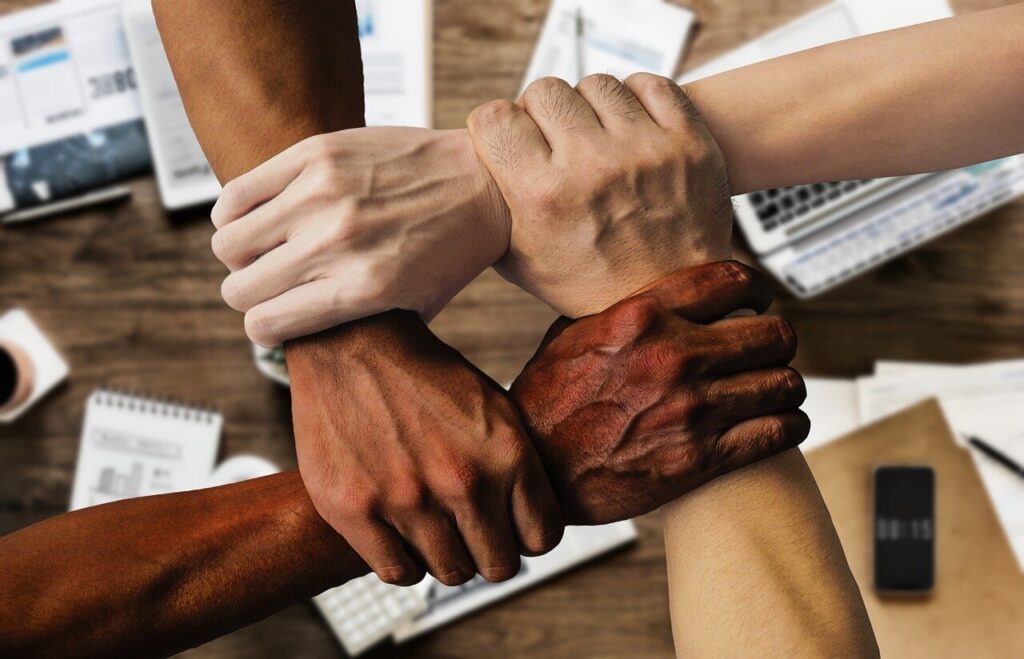 Here are some key points to consider when building a team for your business:
When assembling your team, think about what skills and strengths you lack. Look for people who can complement your abilities. For instance, if you're great at tech, you may need to bring in someone with marketing expertise.
Your team must share your vision and passion for the business. Working together effectively becomes easier when everyone is aligned with the same goals.
Roles and Responsibilities
Clearly define each team member's roles and responsibilities. This helps avoid confusion and ensures everyone knows what's expected of them.
Good communication is the glue that holds a team together. Foster open and honest communication among your team members to avoid misunderstandings and foster collaboration.
Consider the cultural fit of potential team members. A cohesive and positive work environment can lead to better teamwork and higher morale.
Invest in training and development for your team to help them grow in their roles. This can also improve the overall performance of your business.
Depending on your business model, you might have a remote team, an in-person team, or a combination of both. Consider what would work best for your business; you can hire remote workers online for the technical aspect of your business. There are many freelance websites where you can hire technical experts for your business needs. 
Develop Branding and Marketing Plans
Building a strong brand and effective marketing strategy is essential for attracting customers to your business. Every business that will survive in the crowded market must spend money on branding and marketing. Effective branding and marketing help you connect with your target audience, build trust, and drive sales. Your startup business is not just about selling to customers; it's about creating a relationship.
Here's what you need to know when planning for branding and marketing of your business, you must plan and spend money on:
Your brand is more than just a logo. It's the overall image and perception of your business. Consider what your brand stands for, its values, and how you want customers to see your business. Identify your ideal customers and understand their needs, preferences, and behaviour. Tailor your branding and marketing efforts to appeal to this specific audience. Your branding must be consistent across all customer touchpoints, from your website to social media and marketing materials. This consistency will help build better brand recognition.
Having a strong online presence is important to the success of any business. Invest in creating a professional website. You may need to hire a professional web developer to create a stunning website for your business. If you can get your head dirty, you can use open-source tools to develop your online presence and automate your business process. Use social media platforms and email marketing to reach and engage your audience. If you're selling products online, set up a reliable e-commerce platform for secure transactions and inventory management.
Provide valuable content to your audience; you can use blog posts, videos, infographics, or any other format to educate or entertain your potential customers.
Depending on your budget and target audience, explore various advertising options, including social media ads, pay-per-click advertising, or traditional methods like print or radio ads.
Building positive relationships with the media and the community can enhance your brand's reputation. Consider press releases and community involvement.
Invest in Technology and Infrastructure
In today's business landscape, technology plays a significant role. Effective use of technology and infrastructure can enhance your business's efficiency, scalability, and competitiveness. It's also a good idea to have IT professionals or consultants to assist with setting up and maintaining your tech infrastructure. Here's what you need to consider when it comes to technology and infrastructure for your startup:
Choose the right hardware (computers, servers, devices) and software (applications, tools) that suit your business needs. Ensure they are up to date and meet security requirements.
Protect your business and customer data from cyber threats. Invest in cybersecurity measures to prevent breaches and data theft.
Securely store and back up your critical business data to prevent data loss due to accidents or technical issues. Cloud storage and software solutions like Amazon S3 can streamline your operations. Implement a CRM system to manage customer interactions and data, helping you build and maintain strong customer relationships.
Create your Product and Service
Creating a great product or service is at the heart of your business. The development phase is where your idea becomes a reality. It's crucial to create something that addresses a need in the market and delights your customers.
Here's what you should keep in mind when developing it:
According to productplan.com, "a minimum viable product, or MVP, is a product that has enough features to attract early adopter customers and validate a product idea early in the product development cycle." This simplest, functional version allows you to test your concept market acceptability and gather feedback.
It's crucial to get feedback from potential customers. This helps you understand what they like dislike, and what to improve in your products or services. Use surveys, focus groups, or beta testing to gather customer feedback. Be ready to make changes based on the feedback you receive. Your first products may not be perfect, and adapting is vital to product development.
Ensure your product or service is highly quality and reliable. Satisfied customers are more likely to become repeat customers and recommend your business to others.
Keep an eye on your costs during development. Overly complex or expensive products can be challenging to sustain, especially in the early stages.
If your product or service is unique or innovative, consider protecting your intellectual property through patents, trademarks, or copyrights. You may need the service of the legal team to patent or trademark your products.
Consider how your product or service can scale as your business grows. Ensure that your development plans can accommodate increased demand.
Sales and Distribution
Once you have a product or service, the next step is getting your product into the hands of your customers. Effective sales and distribution are essential to turning your product or service into revenue. Understand your target market and their preferences, and make it as easy as possible for them to purchase from you. Also, be ready to adapt your sales and distribution strategy as your business grows and market conditions change.
Here's what you need to consider during this phase:
Decide how you'll sell your product or service. Will you have a physical store, an e-commerce website, sell through distributors, or a combination of these?
Determine how much you'll charge for your product or service. Consider factors like production costs, competition, and what your target customers are willing to pay.
If your product or service requires people to sell for you, you might need a sales team. Train them well and provide them with the tools they need to succeed.
Think about how your product will reach customers. Will you ship it directly to them, use third-party delivery services, or have physical stores or locations where customers can pick up the product?
Efficiently manage your inventory to ensure you have enough stock to meet demand without overstocking, which ties up capital.
Provide excellent customer support for inquiries, issues, and returns. Happy customers are more likely to become repeat buyers and recommend your business. Often, businesses ignore this area; your customer support team can make you or destroy you. 
Optimise your website for easy navigation and secure transactions if you're selling online. Customers should have a smooth and secure shopping experience.
If applicable, explore opportunities for global sales. Consider factors like customs, shipping, and local regulations.
Comply with the Laws and Regulations
Running a business involves adhering to various laws and regulations to ensure legal and ethical operations. Many businesses require specific licenses or permits to operate legally. Research and obtain the necessary approvals for your industry and location. If you have employees, you must comply with employment laws, including minimum wage, overtime, workplace safety, and anti-discrimination regulations.
If you collect customer information, be aware of data protection laws. Safeguard customer data and obtain consent for data usage when necessary. Depending on your industry, you may need to follow environmental regulations to minimise your business's environmental impact.
Stay informed about legal changes and updates relevant to your business. Laws change, and you must adapt to remain compliant. Failure to comply with legal requirements can result in fines, legal disputes, or even the closure of your business. Consulting with legal professionals or experts in the specific areas of law relevant to your business can help you navigate and adhere to these legal obligations effectively.
Customer Feedback and Adaptation
Listening to your customers and being open to change is key to running a successful business. Create various customer channels to provide feedback, such as surveys, reviews, direct messages, and customer service. Make it easy for them to share their thoughts and concerns. Pay close attention to what customers are saying. Whether it's praise, complaints, or suggestions, each piece of feedback holds valuable insights.
Your customers are your most valuable resource for understanding how to improve your business. By actively seeking and implementing their feedback, you can better meet their needs and ultimately increase your chances of success. 
Stay Resilient
Resilience is a vital quality for entrepreneurs. Resilience is about returning from adversity and maintaining your determination and enthusiasm for your business. It's a trait that can sustain you during difficult times and help you achieve your entrepreneurial goals. You must understand that challenges and setbacks are part of the entrepreneurial journey. Don't be discouraged; view them as opportunities to learn and grow. Also, be open to change and ready to pivot when needed. The business landscape evolves, and your ability to adapt to the changes can make the difference between success and failure. Maintain a positive attitude and mindset. A positive outlook can help you navigate tough times with a solutions-oriented approach.
Don't be afraid to seek advice and support from mentors, peers, or professionals. Connecting with others can provide valuable insights and encouragement. Keep your long-term goals in mind. Short-term challenges may be easier to manage when you view them in the context of your larger vision.
Ready to Launch Your Startup Business?
Starting a startup business is challenging; it is a journey filled with excitement, challenges, and boundless opportunities, but with the right plan and team members, you can set up your business for success. Building a startup is not just about creating a business; it's about creating something that changes lives, solves problems, and leaves a lasting legacy. As an entrepreneur, you wear multiple hats, from the visionary to the problem solver, and where adaptability is your best friend.
If you can embrace learning, evolving, and growing, stay true to your values and ethics and surround yourself with a network of mentors and partners who can guide you, you can build an empire out of your mere idea. Once your business idea can solve people's problems and you have a solid business plan and the finances to execute your goals, you'll be well on the path to launching your startup business successfully.